The Kenyan commissioner H.E Kiema Kilonzo and  Ambassador Kazuaki Kameda of Japan today paid a courtesy visit to Next Media where they interacted with CEO Kin Kariisa on future developmental partnerships.
Ahead of next week's events where the new Jinja Bridge also refered as the new Nile bridge will be launched and the Uganda Japan festival slated for Saturday will take place, Ambassador Kazuaki says the government of Japan is determined to continue to render support through the development of Uganda's infrastructure.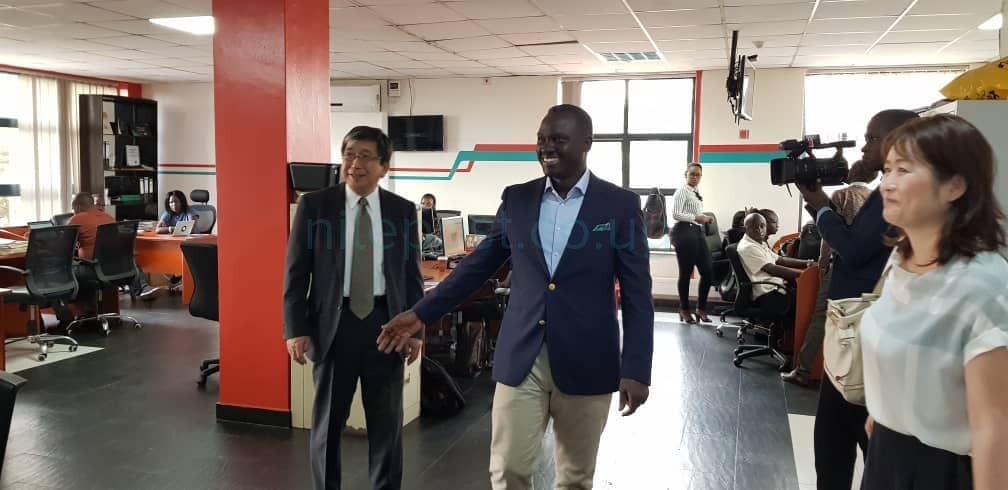 It was a fruitful morning at Next Media as  the Kenyan Commissioner his Excellency Kiema Kilonzo and Japenese ambassador to Uganda Kazuaki Kameda paid courtesy visits.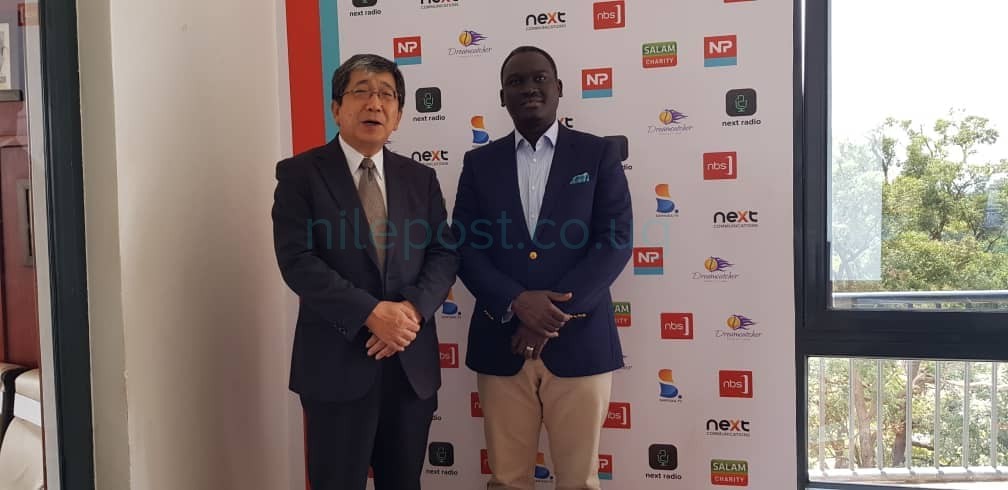 Here the two ambassadors had a closed door meeting with CEO Kin Kariisa as they discussed future developmental partnerships.
Next Media CEO Kin Kaliisa later respectively proceeded to take the guests on a tour of the offices and also exchanged pleasantries with some of the staff.
Ambassador Kazuaki Kameda commended Next Media's efforts to uplift the industry and urged cooperation  between the two institutions.
He says the Japenese government is committed to working together with Uganda on many forums to continue to grow and benefit from both economies.