As Uganda intensifies campaigns to end the spread of Tuberculosis, affected communities still to cling to diagnostic tools only found at major hospitals many quite a distance from the lower health centers.
Hima town council faces the challenge of fighting a more multi drug resistant strain of tuberculosis.
According to Dr Manasseh Baluku, the in charge at Hima Health Centre III, unlike the neighboring health facilities, Hima Health Centre three records show an increase in Tuberculosis cases.
Dr Baluku says cases are increasing because they are near a national park and many people drink a lot of unboiled milk.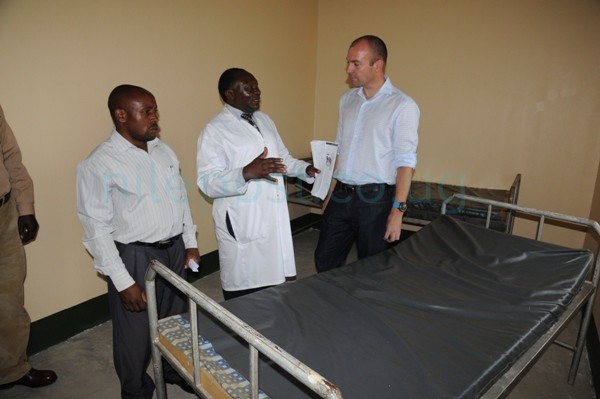 The centre has recorded several patients with the mult drug resistant variety of tuberculosis.
Unfortunately, Dr Baluku reveals, the health centre does not have required tools to diagnose for Tuberculosis. The situation is so bad at the health centre that it does not even have a microscope to aid in detection.
Patients have to be referred from the centre to seek detailed detection services at Kasese, Kilembe or Fort portal which have a genexpert machine used for diagnosis.
According to Sarah Byakika commissioner planning in the Ministry Of Health, 4.7 per 100,000 population has multi drug resistant tuberculosis totaling to 1900 infected persons.
This state of affairs has inspired Hima Cement headed by Nicolas George to offer support to the health centre. Hima Cement has set up a 34 million shillings facility to help the centre receive more patients and treat them.
Hima health centre three receives 14, 352 patients with 7,839 from neighboring village of Kicwamba, Karusandara and Mariba.