It is every young footballer's dream to play professional football in a big money paying league.
For former Vipers SC winger milton Karisa this dream became reality in last month when he signed the dotted lines in a two year deal with Moroccan outfit Mouloudua d'oudga.
Karisa's young spell in North Africa is not the usual for Ugandan players who join Mahbgreb clubs.
The 23 old scored his side's only goal on his debut despite the 3-1 loss to Kawkab A.C Marrakech in the Moroccan Botola Pro league.
In an exclusive interview with Nile Post, Karisa revealed that it is so far so good at the Rabat based club.
"My time with the club has been so far so great. I think it has helped me learn how football outside Uganda is. it's a great experience in my life glory to God he made it happen, it's really a blessing'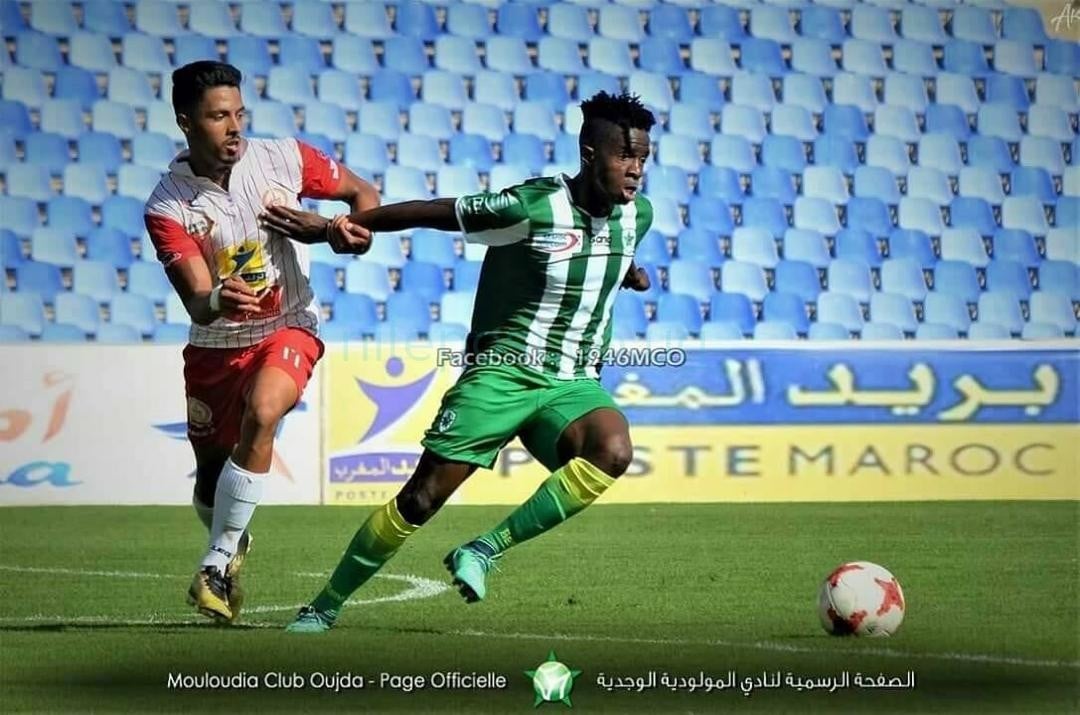 Kariisa's hard work has made him an almost permanent resident of the national team for the past close to two years.
The soft spoken forward revealed how priceless it is to play for the Cranes.
"it's always an honor for me whenever am summoned for national duty."
But like those who have been there before him, Karisa's resolve is tested by home sickness and he admits.
Before crossing to Morocco, the lanky winger was among the top three goal scorers in the country's top tier bagging 11 goals for the Venoms on their way to claiming the 2017/18 league title.
His former team mate Daniel Mzei Serunkuma led the charts ahead of then KCCA FC striker Mohammed Shaban who also later joined Moroccan side Raja Casablanca.