President Museveni has said in the near future, there will be no need for Ugandans to travel abroad to countries like India for treatment with facilities like the new Mulago Specialised Neonatal Hospital.
According to statistics, Ugandans spend about US$77million annually for treatment abroad.
Speaking at the function to commission the Mulago Specialised Women and Neonatal Hospital on Tuesday, Museveni said with such facilities available locally, there would not be need for anyone to travel abroad and spend money on treatment.
"In the near future, medical tourism of going to countries like India should stop. You either get saved or die from here but not going abroad because we have the facilities here,"Museveni said.
Earlier, the Minster for Health, Dr.Ruth Aceng had noted that efforts are in high gear to ensure each division in Kampala has a specialized hospital to help decongest Mulago hospital.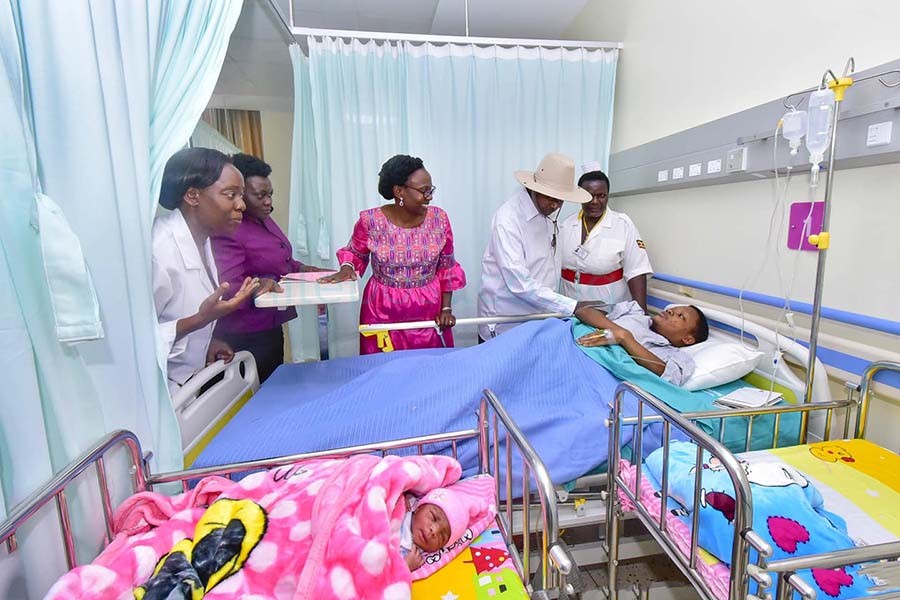 However, according to Museveni, Ugandans should not pride about going to hospitals for but should fight hard to avoid falling sick.
He said that the main concept of health is finding ways of avoiding sickness other than going to hospital to treat it despite the availability of health facilities.
"The biggest component of health care is avoiding sickness and this can be done through easy ways like immunization, nutrition and hygiene among others."
Museveni said he has taken a long time without going to hospital simply because he avoids falling sick asking the public to emulate him.
"I am 74 years but you rarely see me here to lay on beds and put my legs up that I am sick. Health is wealth and I have been able to do a lot in the 74 years I have simply because I avoid falling sick,"Museveni boasted.
"If you are health, you can be able to do all that you want to accomplish."
The president cautioned the management of the new hospital to ensure the facility is kept in good condition but warned the public that only referrals will be treated at the new facility.
The Health Minister, Dr.Ruth Aceng said the move to construct the Specialised Women and Neonatal Hospital was necessitated by the big numbers of women who slept on the floor whereas children shared beds at the old Mulago hospital.
"The president ordered for the construction of a new facility to help decongest Mulago but also enable people with complications also be treated from here other than being taken abroad,"Aceng said.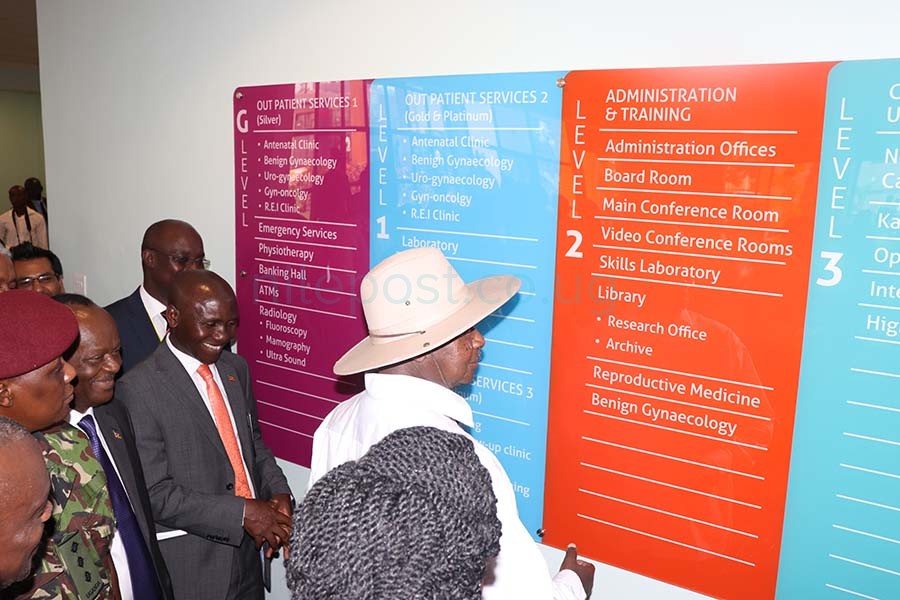 She said the new facility will help the country in training and human resource development needed to develop the health sector.
The 450 bed hospital cost US$25 million funded by both the government of Uganda and the Islamic Development Bank.
The new facility will offer high risk antenatal care, delivery, postnatal services, gynaeco-oncology, uro-gynaecology especially focusing on obstetric fistula (VVF), assisted reproductive health technologies, intensive care services and operation theatres offering laparoscopic surgery.
According to government, the hospital will only be carrying out surgeries as normal deliveries will continue taking place at the Health Centre 3s and 4s.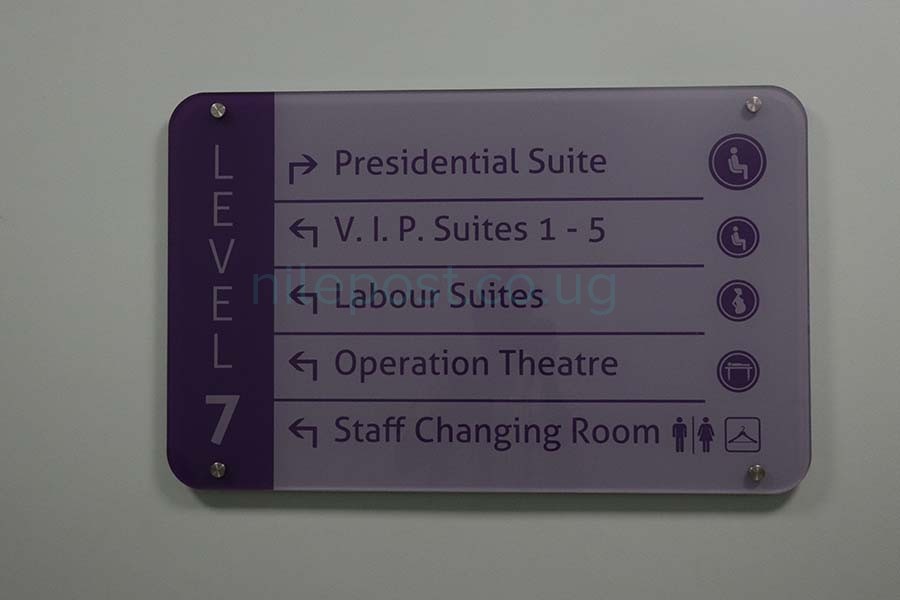 Government adds that patients accessing the services should be referred patients from our referral facilities except for those that are exclusively offered at Mulago Specialised women and neonatal hospital such as IVF, laparoscopic surgery
Only patients referred from regional referral hospitals as well as Kawempe and Kiruddu hospitals will be allowed to access the facility.
There will be suits for those patients who wish to be treated as VIP or VVIP with Dstv services among others.
According to the Health Ministry statistics, the number of deliveries increased from 20, 000 in 2000 to 33, 000 in the year 2011 whereas antenatal attendance in the financial year 2013/2014 was 48616 and 34,411 deliveries were by caesarean section by the data showed an increase in the financial year 2015/2016. .