The fire that gutted the Toyota Uganda show room along Jinja Road over the weekend caused the company a Shs900m loss.
According to the Toyota Managing Director Mohmood Omarc, three brand new cars burnt in the fire, along with four motor bikes as well as office equipment and other gadgets.
The cars that were burnt include; a Toyota Hilux rated at $55000 (Shs203m), Toyota Land Cruiser at $60000 (Shs222m) and a Toyota Fortune rated at $160000 (590m).
At 4:00pm on Sunday evening, a fire occurred within the showroom at Kampala Toyota offices but it was contained an hour later by the Police Fire department.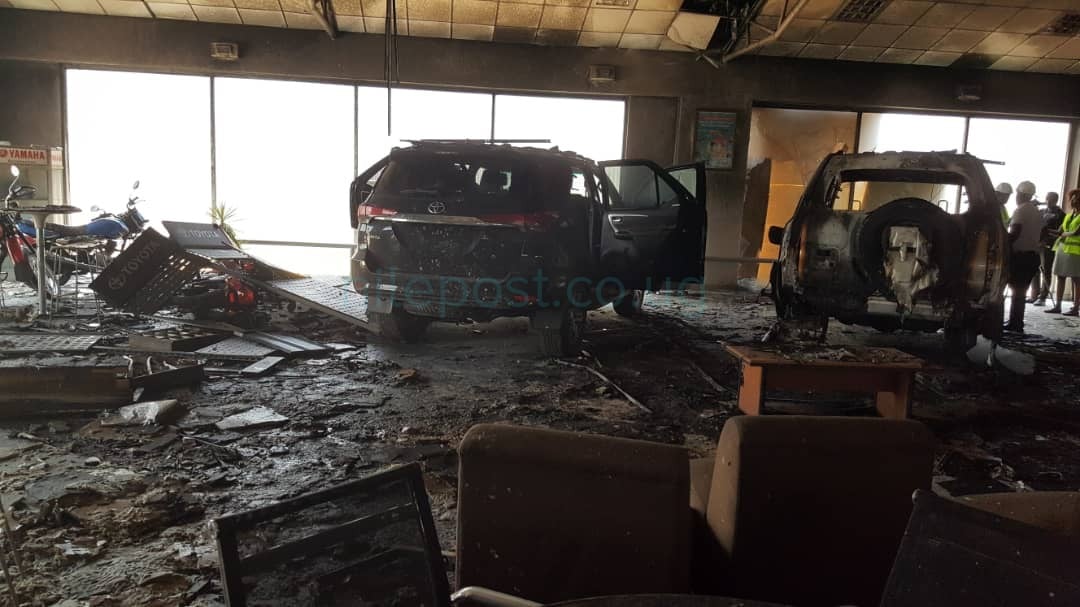 "There were no employees at the premises at the time and we are thankful there was no threat on life and no injuries sustained," Omarc said.
He said the company is still investigating the cause of the incident but a quick analysis indicated the fires could have been caused by an electrical short circuit.
"Important to note, this was a customer area and staff workstation thus, work stations, furniture and many items were destroyed."
The company assured customers that their property is still safe and they are welcome to visit the premises for verification.