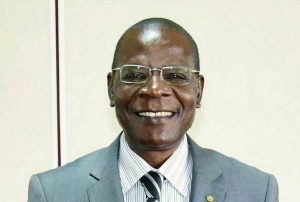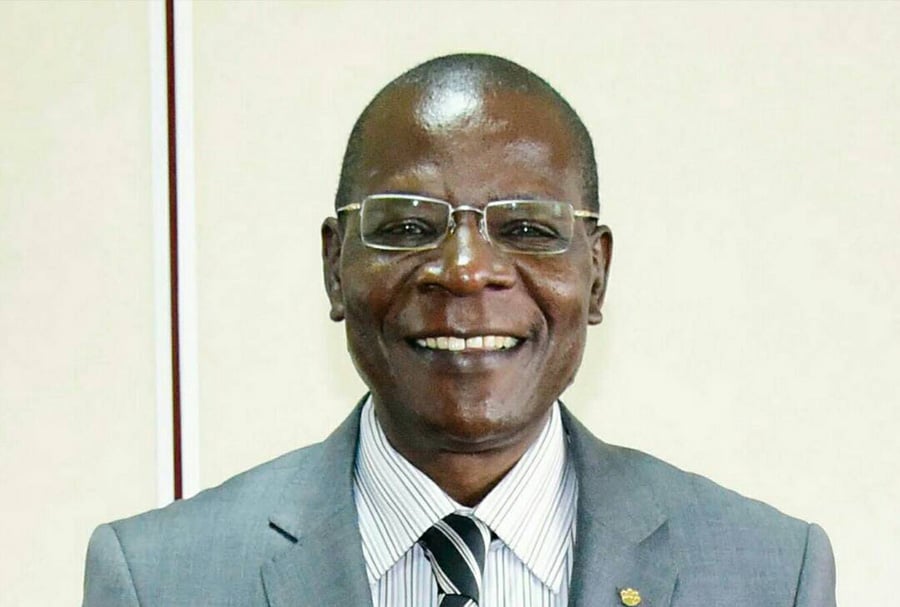 EDWARD BALIDDAWA
I am aware that the current effort by the H.E, the President in giving the youths money and equipment is intended to help them to be empowered so that they can create jobs for not only themselves but probably a few more.
Well, the intention is good and applaudable because the youth unemployment has undoubtedly become the number one enemy of Uganda's prosperity.
However, on critical thinking, the methods being employed may probably not yield the desired outcomes.
In my view, the biggest challenge that our economy faces is that of low levels of exports to outside market due to not only low levels of productivity, but also due to poor quality of products that can't get into the foreign markets.
Because of this low level of exports compared to our growing appetite for imports, our overall foreign currency inflows are much lower than the amount of foreign currency that we spend on the imports. This imbalance in trade has resulted into a growing trade deficit for the country.
According to the United Nations COMTRADE database of Foreign Trade, Uganda recorded a trade deficit of $274.20 Million in July of 2018.
The above situation of persistent trade deficit obviously impacts our ability as a country to invest in productive areas that could have created jobs for the millions of unemployed youths in the country.
Therefore, it needs to be emphasized that our level of exports does have a direct impact on the potential of unlocking job opportunities in the country.
We have seen this correlation in many countries that have developed. Such examples are found of Japan, South Korea, Taiwan, Hong Kong, Singapore and India.
All these countries and most them not greatly naturally endowed, but however focused more on manufacturing goods that satisfy the outside markets. Thus, exporting to the outside markets was a key driver in these economies.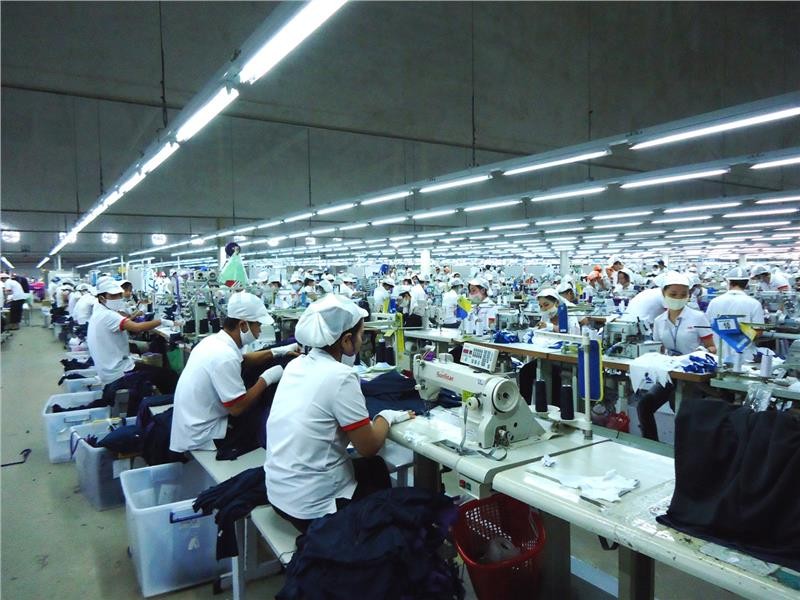 They grew their exports exponentially and they reaped foreign currency that in turn, boosted not only their fiscal economic stability, but also used those incomes to expand more production thereby creating more job absorption for their people.
That is the prosperity that we as a country continue to yearning for.
The question therefore is, given our current youth unemployment crisis, what should we be doing in order to address this problem?
So here is where I submit that just giving these youths real hard cash or interventions in form of equipment as is the practice going on now, might actually not be a good idea.
The sad thing is that these youths are currently engaging themselves in producing commodities that are purely consumed locally and by not so well off Ugandans.
Here I am referring to the pile of wood furniture that we see on the roadsides on a daily basis.
Another sad reality is that , although we have so many of these furniture producing outfits all over Kampala and all major towns, the trade statistics show that Uganda continues to import foreign furniture (White Furniture) in substantial amounts.
According to the United Nations COMTRADE database on international trade, Uganda imports of furniture, lighting signs, and prefabricated buildings was US$37.84 Million during 2017.
This goes to show that there is still growing appetite for the White Furniture in this country which obviously puts our currently poorly and locally made furniture in jeopardy. Many of us must have noticed that these days a lot of "second hand" road side white furniture markets have sprung up all over town.
Well, while any benevolent offer of additional capital to these youths will undoubtedly go a long way in helping their outfits to continue thriving for some time, unfortunately any breakthrough for these business outfits to create meaningful job opportunities in substantial numbers might be a high toll in the current configuration of things.
Indeed we might be able to calm down or soothe the crisis in the short term, but we must be assured that this problem is bound to keep on resurfacing.
In my view, we should be focusing on how to organise, train, equip and fund these youths in order to have them improve on the quality and range of what they are producing now so that these products are exported to the outside markets.
This brings in the utilisation of the Industrial Parks.   We need to construct a warehouse like-factory where we would put these youth operations categorised by activity.
Here, we must appreciate and take a leaf from what has already been successfully done in the Industrial Park in Kapeeka, Nakaseke where currently high quality ceramics are being produced and exported.
While organising these youths in productivity, we need to look beyond and seek out for those that have mastered these trades to international level.
For furniture, I would suggest that we would approach some furniture renowned makers in the so called Chinese Furniture City in Guangzhou.
A group of say three of these Chinese furniture entrepreneurs would be approached and made to be interested in partnering with the furniture making youths here and form a joint venture company.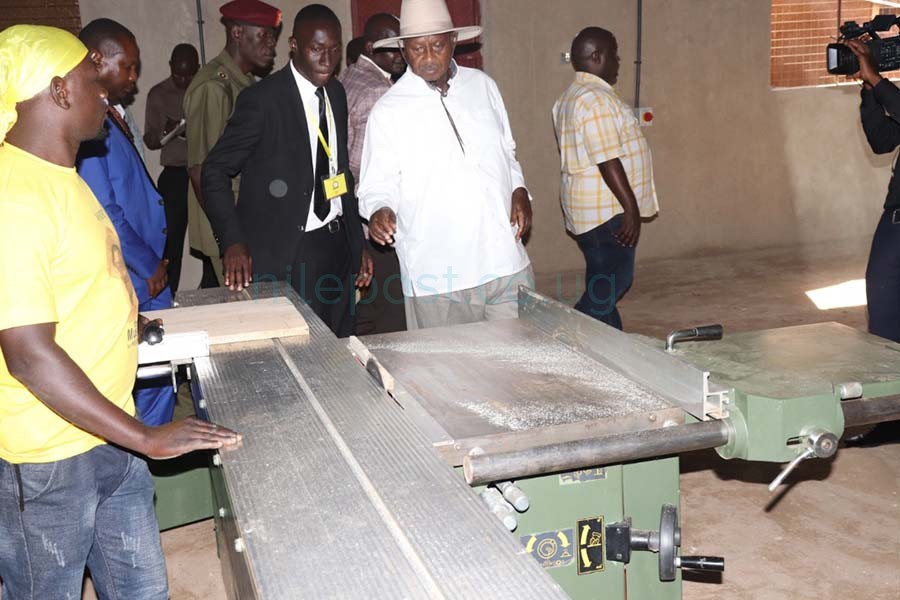 This is the company that would be housed in the government built factory in the industrial park.
The purpose for this partnership is to tap into the expertise and experience of the Chinese. But in addition, partnering with these Chinese entrepreneurs is also for them to help our local products to have access to global market, leveraging on their already established global contacts.
These Chinese would be able to clearly outline out all the inputs in terms of raw materials and equipment that are needed in order to produce high quality furniture.
They would also help us to take our youths through the entire chain process and mastery of choosing the type of timber (wood), leather, the curing process and the subsequent necessary treatment that they have to be taken through for eventual good quality output.
Thus, the reason for a single place of all the operation is required for easy and sequenced coordination and supervision of the entire production operation.
With this approach, there will be a series of other business activities that will emerge that will employ more youths. For example, the leather tanning and processing industry will be enhanced, which will give rise to the sprouting of a leather products business.
This is a major business in Ethiopia and has attracted many foreign leather products trading companies to invest in the country.
This can be true to Uganda too, after all, we have a much more organized and prosperous cattle rearing industry.
Our focus should be on being able to produce products that meet international standards and that are exportable.
These Chinese would greatly help us to push our furniture into the markets of Nigeria, Ghana and South Africa where currently China sales thousands of tones of furniture every month.
Of course, one may argue that this approach may not result into putting scores of the youths in immediate jobs.
However, I submit that if handled well and diligently, this breakthrough of increased exports of products, there will be steady inflow of capital which will be used to expand productivity thus employing more youths.
It is also envisaged that with this new inflow of substantial capital, investment can be made in other areas of production which will eventually employ more youths.
Besides, with more inflows of revenue, there will be more available capital outlay to offer to more youths that demonstrate business acumen and good business plans.
In short, the export production does present a higher opportunity for employing more youths earning descent salaries and yet improving on the overall country's fiscal standing.