Former Forum for Democratic Change President Major General (rtd) Mugisha Muntu has announced he is leaving the party he once led.
Muntu made the announcement after a heated meeting with FDC President Patrick Oboi Amuriat and other party members at Fairway Hotel this afternoon.
Muntu's statement reads, "I've always been a firm believer in following one's principles. One such principle is honesty. Today, one of our team members erroneously and prematurely released a draft statement to the public. I apologise for that. Please find attached, our official position
#CountryBeforeSelf"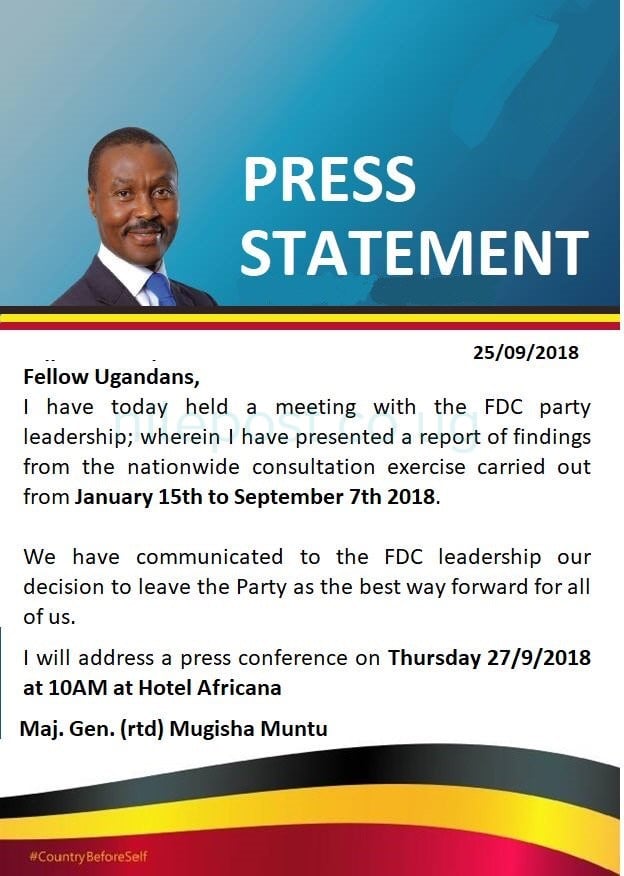 Muntu's announcement ends months of speculation that the second president of Uganda's most visible opposition political party would walk out of it.
Before this announcement, Muntu held countrywide consultations with FDC members on the best course forward for the party for eight months.