Uganda's Women chess team to face Canada in the first Round of the 43rd World Chess Olympiad in Batumi, Georgia.
Led by Uganda Chess Federation president Emmanuel Mwaka, Uganda's 14-man contingent arrived in Batumi, Georgia on the night of Friday 22nd and checked in at a 4-star Hotel called Sputnik which they share with some African countries like Sudan, Seychelles and Ghana.
Apparently, Hotels are distributed according to a country's performance at the previous edition with the top performers booked in the best facilities.
If Uganda's 2016 performance in Baku, Azerbaijan is anything to go by, perhaps a 4- star treatment is one they can settle for.
African champion, WFM Peninah Nakabo who is among the new faces of the team is on an adventure she says.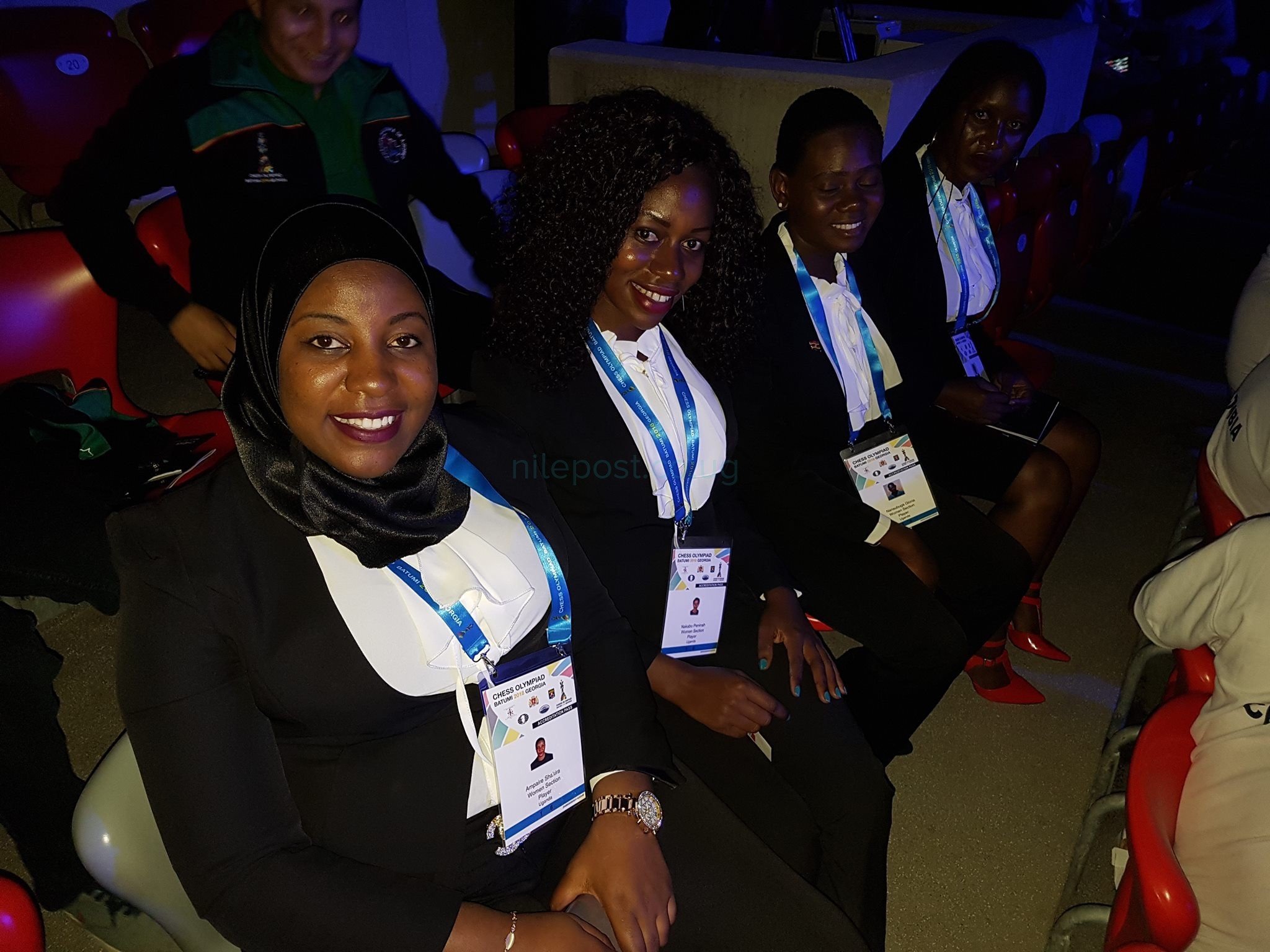 The continental amateur gold medallist was impressed by the hospitality extended by the Georgia Nationals albeit the language barrier.
"There is no intimidation so far, though Language barrier is the problem. Georgians don't speak English but they are receptive, calm and seem to be good people. The food tastes normal, White rice is always on the Menu, Chicken and Sausages prepared in different ways is also always expected"
Nakabo will have her global baptism on Monday afternoon against a Canadian on board 3 in the first round of the championships.
American based Woman Candidate Master Phionah Mutesi, Woman FIDE Master Christine Namaganda and young debutant Gloria Nansubuga will occupy boards 1, 2 and 4respectively in Uganda's first round against Canada at 3:00pm in Batumi and 2:00pm local time.
China won the Women's gold at the 2016 edition as Poland and Ukraine completed the podium.
USA beat Ukraine and Russia for the Open championship crown at the 42nd edition of the biannual event in Azerbaijan.
THE UGANDAN CONTINGENT IN BATUMI
MEN
IM ARTHUR SSEGWANYI
FM PATRICK KAWUMA
FM HARUNA NSUBUGA
FM WALTER OKAS
CM SHADRACK KANTINTI
JORDAN TEEBA – CAPTAIN
WOMEN
WCM PHIONAH MUTESI
WFM CHRISTINE NAMAGANDA
WFM PENINAH NAKABO
GLORIA NANSUBUGA
SHAKIRA AMPAIRE
ISAAC OTIM – LADIES CAPTAIN
DAVID MUWANGUZI – JOURNALIST
EMMANUEL MWAKA – HEAD OF DELEGATION