The Uganda Peoples' Defence Forces (UPDF) has joined other government ministries, agencies and departments of Government in a campaign spearheaded by the National Forestry Authority to restore Mabira forest reserve in Buikwe District.
The Deputy Managing Director of National Enterprises Corporation (NEC) the business arm of UPDF Brig Ddiba Ssentogo led the army team in the activities that are part of the Tax Payers' Appreciation week.
Speaking at the function, the state minister for local government Jenifer Namiyangu asked communities to shame and name leaders who engage in cutting trees in forest reserves so they can get penalised.
She said this will help to protect the forests which are being indiscriminately destroyed by irresponsible people.
According to Namuyangi, Uganda's forest cover has been reduced from 24% to 9% between 1990 and 2018.
"Local leaders should sensitize their respective communities on the dangers of destroying the environment. Help change the mindset of the people towards the environment," she noted.
The Executive Director of National Forestry Authority (NFA) Obongo Okello said 12 percent of the 300 square kilometers of Mabira forest cover has totally been destroyed and this must be recovered through promoting tree planting campaign.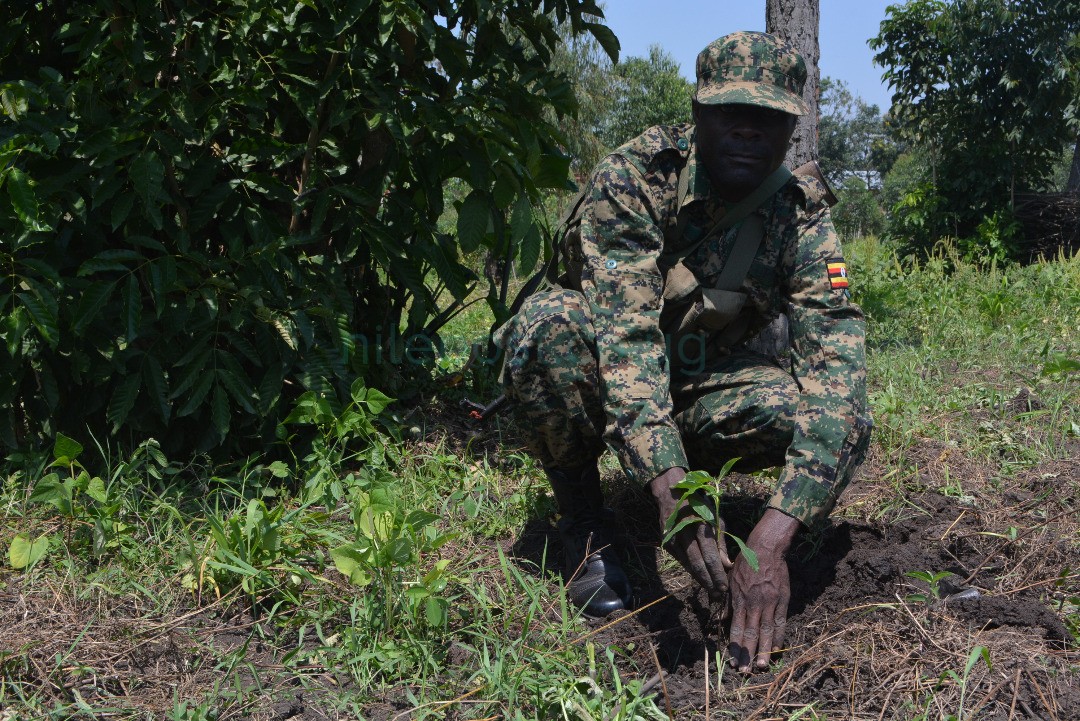 He applauded UPDF for participating in this noble cause besides keeping peace and security.
"Our army has been exemplary in all walks of life and tree planting should be one of them" he observed.
He called upon communities, private sector and individual groups to join government entities in the campaign to plant trees to replace the lost forest cover over the years.
The campaign aims at seeing ten million trees planted through corporate social responsibility by different entities to recover the lost forest cover through cutting and burning of charcoal.
Planting of trees will be done in Mabira central reserve, Mbale forest reserve, Kasyoha Kitomi,Jubiya,Bukakata and Apera central forest reserves.
In 1990, 24 percent of Uganda's total land area was covered by trees to a total of 4.9 million hectares but the country has lost three million hectares of forest cover in the last 25 years.
Currently, only 1.9 million hectares are covered by forest but according to officials from National Forestry Authority, if 10 million trees are planted, this will lead to restoration of 10,000 hectares of forest cover.
In the bid to restore the forest cover, National Forestry Authority at all its nursery beds around the country gives out seedlings for indigenous tree species like Mvule, Mahogany, Musambya and Prunus Africana among others at no cost.