The Gender Minister, Hon. Janet Mukwaya is urging the newly sworn in members of the National Women Council to front and present women affairs specifically targeting issues affecting Ugandan women right from the lowest level.
The four national women council is led by Faridah Kibowa as the chair person, deputized by Awuma Agnes, Namatovu Mastulah secretary for publicity, and the secretary finance Robina Akwi Norah, who are to serve for only four years.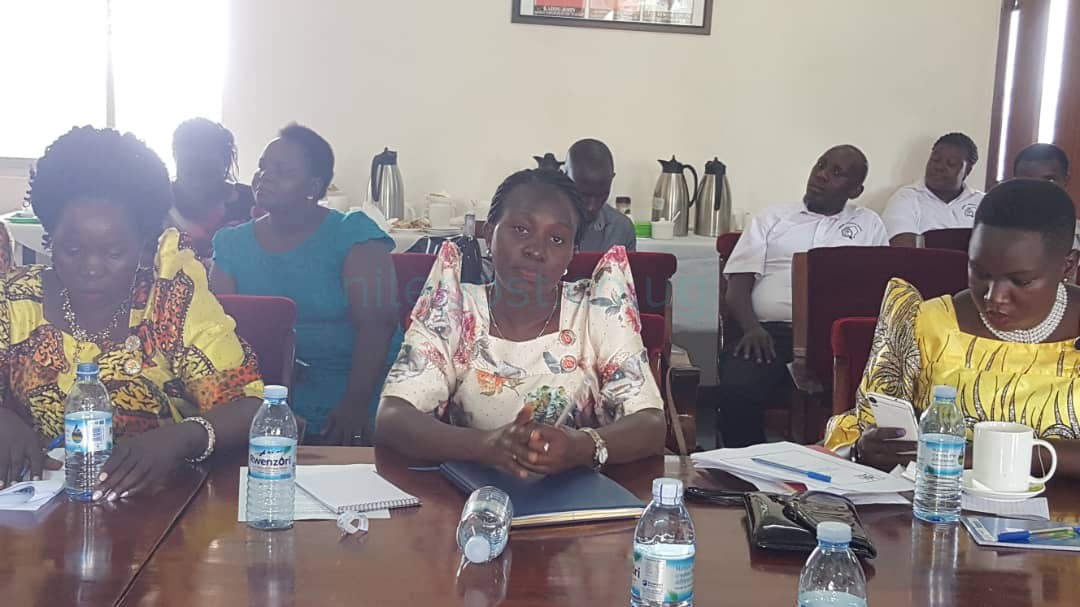 Mukwaya further challenges them to operate virtual offices and suggests that they innovate apps to ease communication, and also zero down on Ugandan norms so the programs serve the unserved women.
However, the incoming chairperson, Faridah Kibowa calls for increased funding to the national women council as this will enable them run their activities and reach the wider constituency that they represent in the country.
The outgoing chairperson, Hon. Najjemba urges the incoming members to stay focused on their objective and avoid being diverted and drawn into politics but search for opportunities through networking to source resources.
The council is part of the national mechanism to champion women issues from the grass root to national level for inclusive growth and development.
The outgoing chair wants the national women council given high priority just like other statutory entities supported by govt.