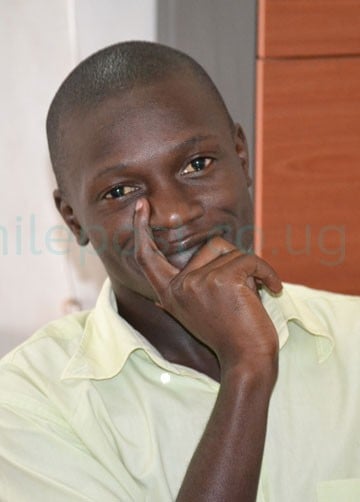 DERRICK KIYONGA
Hours after Muhammad Kirumira, the former Buyende District Police Commander (DPC) was gruesomely murdered in Bulenga, outside Kampala, President Museveni released a short statement.
Therein he condoled "countrymen", "countrywomen" and "Bazukulu" which is loosely translated as grandchildren  and he went on to suggest a raft of proposals to curb the now habitual murders.
On the issue of urban criminals, Museveni said a sub- committee of security which had just had a prolonged meeting under his chairmanship had resolved to "stop these pigs by not just relying on the old police methods".
The security sub-committee that Museveni was taking about this website understands  comprises of   Elly Tumwine, the  minister of Security, the Director General of Internal Security Organization (ISO), Colonel Frank Bagyenda Kaka, the Inspector General of Police, and Martin Okoth- Ochola, and Chieftaincy of Military Intelligence head Brigadier Abel Kandiho.
In the last paragraph of his brief communication, Museveni offered that "Pending the installing of cameras etc everywhere"; his subcommittee was going to "re-activate the Luweero methods to deal with these cowardly pigs," he said, adding: "Wait for my announcement this afternoon."
For the unacquainted, by Luweero, Museveni was referring to an enclave in Central Uganda where in 1981; the president and his ragtag guerrillas spearheaded a guerrilla war against the administration of Apollo Milton Obote under the auspicious of the National Resistance Army (NRA).
The NRA upon Museveni's capture of power in 1986, morphed into two entities: the NRM which is the political wing and UPDF the military wing.
In his grand speech, that followed the min-statement, Museveni expounded on the Luweero methods he and his security subcommittee wants to reactivate.
Museveni, in the nearly four-hour address, claimed to stop the urban terrorism,   a 24,000 strong force of Local Defence Unit (LDU) personnel and "crime preventers" will be deployed in the 1,000 or so villages that make up Kampala and Wakiso districts.
Apparently,  this according to him will "end the killings and provide security to citizens."
As Museveni and the security chiefs were giving "crime preventers" as a solution to the insecurity, what is forgotten is the General Kale Kayihura, a Luweero war veteran, is currently being court martialed.
Kayihura, who started out as Museveni's military assistant, is accused by security agencies, among other things, for allegedly arming crime preventers.
The specifics of the charge prepared by CMI is that Kayihura apparently failed to protect war material by issuing arms to unauthorised persons including Boda Boda 2010 members led by now jailed Abdallah Kitatta between 2010 and 2018.
It's public knowledge that Kayihura has always defended Boda-Boda 2010 defining them as crime preventers and in fact earlier this year he told Parliament, the group had been instrumental in fighting riots in the city after the 2016 elections.
He emphatically said that Boda Boda 2010 was not a criminal group since to him they are just allies against crime.
Besides Boda-Boda 2010, it's known that before his 12 year reign as the Inspector General of Police was ended earlier this year,  Kayihura had  superintended over 3,000 youthful crime preventers but  they had been dismissed as criminals and arming them according to some security experts  was outright wrong.
Now the irony is that though Kayihura is battling charges of arming "crime preventers" now top security honchos have advised Museveni to recruit the same people and arm them in a bid to counter "pigs" that are destabilizing the country through carrying out targeted killings.
"Clearly this doesn't make sense," Ladislaus Rwakafuuzi a human rights  lawyer, who has vast experience in fighting what he calls as  militarization of  police said, " If  Kayihura committed a crime why are they now calling on the same crime preventers to sort out the problems."
On March 28, while meeting Crime Preventers at Lugogo indoor stadium, Museveni tried to nullify the notion that his hither right hand man was the brains behind the crime preventers' initiative saying that such a perception "should get out of his head".
Museveni, in fact, insisted that crime preventers are an NRA project dating back to the 1980s.
"If recruiting crime preventers are an NRM ideology. Why would they try Kayihura for executing the very ideology?" Caleb Alaka another criminal law lawyer, who is representing former commandant of Police Professional Standards Unit Joel Aguma at the Court martial asked.
Another intriguing aspect by this particular charge is claim that Kayihura armed Boda-Boda 2010 Supremo Kitatta who is also facing the court martial.
This charge suggests that Kayihura handed over police guns and ammunition to his aide Kitatta.
Yet on August 8, 2018, days before Kayihura could be arraigned before the military court, police had issued a statement denying a story which had run on the state owned New Vision under a headline: "DEEPER TROUBLE 4,000 NEW GUNS MISSING IN POLICE."
In brief, the story by the newspaper was that ISO and its partner CMI were probing police's classified stores since they had discovered that 4,000 guns were missing. Police was not happy.
"This story is hoax," started Emilian Kayima, the police publicist, in a statement released that very day, "and it should be treated with the contempt it deserves."
Kayima added: "To put the record clear, we are not aware of any guns missing from our classified stores and neither are we aware of any investigations by CMI and ISO on the same. There is no investigation what so ever in as far as the procurement of one of our aircrafts is concerned."