Two foreigners accused of propelling Kyadondo East legislator Robert Kyagulanyi Ssentamu alias Bobi Wine to fame, have left the country under mysterious circumstances.
Anne Whitehead of Canadian decent and former public relations manager for Bobi Wine as well as Jackie Wolfson, the founder of Shule Foundation, a non profit organisation headquartered in the United States, have each left their stations without ceremony.
At the height of calls for #FreeBobiWine, the two foreigners were accused of using their different offices to fund Bobi Wine in disguise. A series of articles ran in different media citing that Bobi Wine was a sellout to the West, thanks to the efforts of the duo.
Although Whitehead would later dismiss the claims and so did Wolfson, it was not enough to warrant them peace. A few days later, Whitehead would sneak out of the country, citing need to "take holiday".
"I'm on leave. The "dossier" has a few truths that were spun into a fiction (I never met Ms. Wolfson and am a small business owner consulting in comms, not a political operative). The role of security in all this I don't know; you'll have to ask them," Whitehead tweeted thus.
When further pushed by her litany of followers, Whitehead added that; "All I can confirm is that I am on leave in Canada, and that story connecting me to Ms. Wolfson (whom I've still never met or spoken to) was made up spin. You'll have to check with security."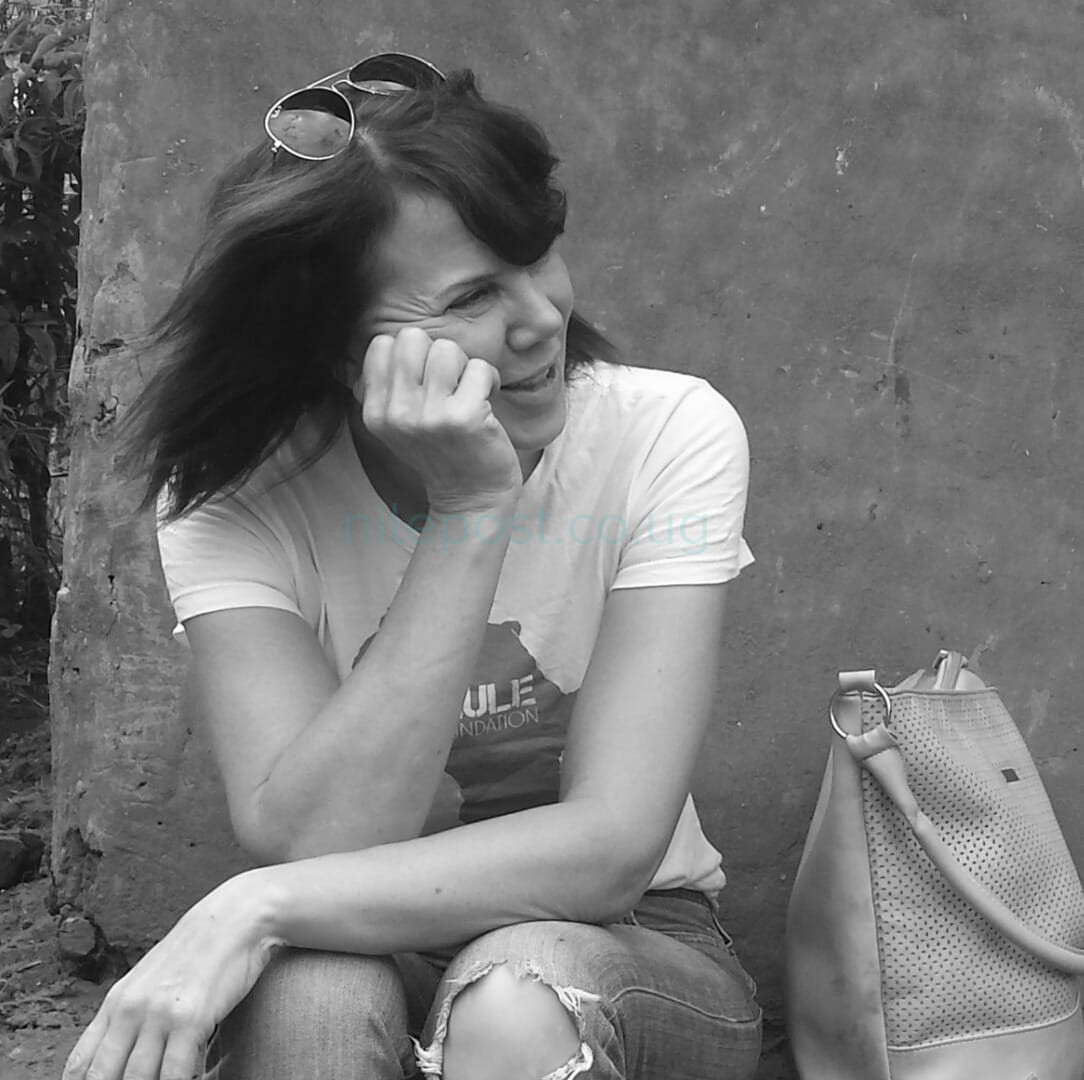 After Whitehead's exit, reports indicated that Wolfson had been arrested and detained by security operatives allegedly attached to the central government.
Following Wolfson's alleged arrest, Whitehead maintained that Wolfson is as innocent as herself, but they are being targeted by propagandists.
"Bambi this is quite concerning news. I've never met Ms. Wolfson, but can empathise for what she may be going through. We were targeted by the same propaganda, which I know was lying about me, so I would be skeptical if she is really guilty of anything. Her family must be worried."
Nile Post cannot independently verify claims of Wolfson's arrest, but we can confirm that she emerged at her home in USA a day after the reported arrest.
Lawyer Nicholas Opiyo claims that Wolfson was arrested over the weekend and later deported by authorities aboard a KLM flight.
"Jackie Wolfson of the Shule Foundation was arrested on the weekend & deported by the Ugandan authorities via a KLM flight out of Entebbe at 11.45pm on Sunday on the baseless accusations of using her NGO to fund @HEBobiwine & people power. Paperwork we signed before her arrest," he said.
Indeed, Wolfson on reaching her destination said; "Home safe and sound in the Big Apple with my Bree. Thank you KLM and to the ladies of Flight 537 for all the hospitality and kindness you showed me. You are now my favourite airline."
Wolfson recently organised a charity concert featuring South African legendary artiste Yvonne Chaka Chaka, at the concert, Bobi Wine got showered in praise and Chaka Chaka named him Uganda's little Mandela.
Despite accusations of funding Bobi Wine, Wolfson claims that her organisation does not align to any political affiliation either in United Sates nor in Uganda and certainly does not fund or donate to political campaigns or politicians in any country.
"We do not divert any amount of donated funds to any person(s) or organization(s) that is not within our mission, nor do we participate in electioneering."
"The Shule Foundation takes our NGO status very seriously and would do nothing to jeopardize this privilege. Shule Foundation has been and will continue to abide and be regulated by rules governing Non-Governmental Organization within and without. We adhere to all guidelines and regulations put upon us by the governing bodies in all countries in which we work and Uganda is our start point," she adds.
Addressing the nation on Sunday, Mr Museveni observed: "What superior intelligence do you have to think that you can understand the problem in my house better that we the occupants. If there is a problem in our house, we the occupants will solve it. Keep out.  It is also practically wrong because outsiders cannot have enough information about a foreign situation."
.