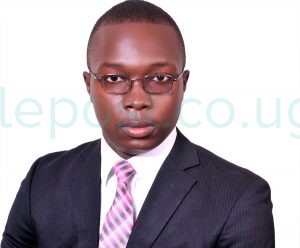 A desperate man is prone to lose all rationality.
His decisions reflect not the product of rigorous intellectual and thoughtful preponderance, but swim to the tides, pulse-informed decision making.
The fallacy in the idea that desperate times require the employment of any measure is that a desperate man suspends conscience as he decides on a matter out of desperation.
In leadership, it is more catastrophic!
A leader is required to defy pressures from his environment and avoid any disequilibrium from swamping his ability to make decisions with their full consequence in mind.
If we are not willing to recall our history for any other reason, let us, for a moment, pause and reflect on the multi-faceted, devastating impact colonialism had and continues to have on us.
To me, the one thing I will never forgive colonialists for is the confidence they have drained from us, the black people.
You find lotions for skin lightening having a broad market in the continent, because our women have been raised to believe that you have to be white or light skinned to be beautiful.
There are, of course, exceptions, but they are the minority as we all know.
When it crosses to the economy and education, the reality of miseducation requires no further education.
Our hitherto naturally self reliant economy was forcefully integrated into the global economy, on the lane of providing cheap labour and exchanging our precious raw materials for nearly nothing.
Even in the 21st century, cases of robbery with violence like Libya (the 'democrats' like to say a despotic Gaddafi had to go, but we'll talk Libya some day else).
The condescension of the West in relation to Africa and the bottom billions continues in full glare of everyone, including the self-righteous social media intolerants.
For our Uganda, the desperation of the so called change crusade, with Bobi Wine as it's new standard bearer, continue to cheer him on as he makes a case in the United States and beyond to cause regime change.
Now, if you are an intolerant 'People Power' crusader, please stop reading.
The following paragraphs are only for patriots.
I do not say that there should be no competition for power against Museveni or government.
It is an inherent, democratic right of anybody to pursue the political persuasion of their liking.
Like I said about the desperation, he should not seek to change government he who can't do it himself together with those citizens who believe in him or her, using constitutional means of course.
A resort to foreign powers like USA, Britain or China will leave Uganda unrecognizable.
Fifth columnists have never succeeded in running government, neither can sloganeering repair a nation muzzled and broken by foreign political interference.
The well-rehearsed quick rejoinder is that even the government in power cooperates with the USA, Britain and so on.
On this basis, they argue, the so called forces of change should be free to draft themselves into fifth columnists and stooges for any foreign power capable of aiding their sail to power, even over dead bodies strewn around.
What logic could be more hollow, bankrupt?
Before the West accept to aid regime change, they first force concessions and extract promises.
And their love for oil led them to falsely claim Saddam Hussein had weapons of mass destruction, bombed his country while taking gallons of crude oil from Iraq for free.
One thing is for sure, if the desperate group trade our sovereignty for power, and from the look of things negotiations are ongoing, this nation will quickly be condemned to a Somalia or even a case worse off.
A leader who trades sovereignty for state power should, under God, never lead us!
And I will not be ashamed to defend my country against any cluster of disgusting stooges, named whatever.
The logic of even arguing that the NRA won the war because of the support of the 'West' and therefore Bobi Wine and those who believe in him should ply the same route, is clearly hollow.
Luweero was never a tea party.
For those of us who hail from the area, the devastation caused by that war will take long to heal.
And Ugandans are not ready for such experience again, in the name of bringing any political leader to office.
This country is ours, and it's problems ours to solve.
As young people, we and we alone, hold the MasterCard to our destiny.
It is not for the Americans to determine who governs Uganda under any circumstance.
And this is because Robert Amsterdam or the congressmen do not vote in Uganda.
They have never been part of the story of our struggles and hardship (and they don't need to be, they are not welcome).
It is for us, citizens, to mature and make our own decisions.
And if we are dissatisfied with the status quo, let the struggle be the struggle of those citizens who believe in that change and shift of paradigm that they seek.
A third hand in our affairs will leave us in permanent ruin from which our generation will never recover.
In all our disagreements and political contestations, let us respect our flag, Black Yellow and Red.
Let us agree, disagree, fight against each other politically if we must, but let us not mortgage our nation for change, whatever that means.
Ugandans are not passive, they can decide for themselves and need no foreigner to act in their name, or 'cleanse' the country on their behalf.
When Uganda burns, Robert Amsterdam won't lose a home, but all of us will.
And remember, our decision is not final on this.
Ours is temporary citizenship.
We are merely holding forte for the next generation.
Let us regain our sobriety.
We can disagree with our President, hate our government and still love our country.
Whatever the case,
#Respectthisflag
🇺🇬🇺🇬🇺🇬🇺🇬🇺🇬🇺🇬🇺🇬🇺🇬🇺🇬🇺🇬🇺🇬🇺🇬🇺🇬🇺🇬🇺🇬🇺🇬🇺🇬
These are the writer's private views. The writer is a journalist formerly with Daily Monitor.