Uganda's Keisha Kagoro Wiltshire, aged 9, finished 3rd in the just concluded 2018 SA Kids Junior African Challenge 2018 in the U9 year's category.
The competition is a premium international golfing event presented by the U.S. Kids Golf Tournament Players Association at the San Lamer country club, South Africa.
The Junior Africa Challenge 2018 is an individual stroke play competition for three days, with the title of Junior Africa Challenge Champion awarded to the best girl and boy in each age group.
This international golfing event that was played from the 27th – 30th August 2018 attracted more than 140 children from 52 countries.
This saw the top three players in each age group, receive a trophy to honour their accomplishments and the top 2 best players of each group also earned Burgundy status, the highest level of priority status given by U.S. Kids Golf.
This includes an invitation to the 2019 World or Teen World Championship, subject to scoring requirements as stipulated by US Kids Golf.
However the top three automatically qualify to participate in the US Kids tours.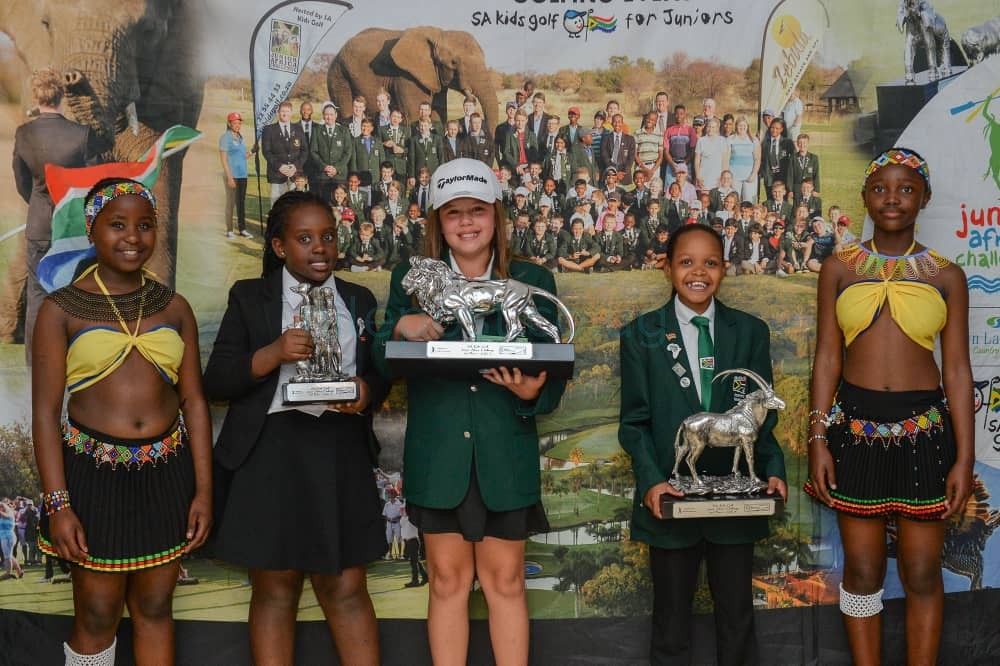 The event was sponsored by San Lameer Golf Estate, Mark McNulty Junior Golf Foundation, Taylor Made SA, Adidas SA, US kids golf, Women's Golf SA, KwaZulu-Natal Golf Union, Ladies Golf KZN, PGA of SA, The Golf School of Excellence, GolfRSA and Super sport etc…
Keisha, who is very well known for being humble and disciplined, started her junior golfing in 2015.
She has managed to participate in many junior golfing events in Uganda and the region including the just concluded Serena Lake Victoria junior golf camp and tournament in August 2018 where she emerged 2nd.
She has also attended a children's camp at St Andrews Link's (the Home of Golf) in Scotland.
She thanked her coaches Becca Mwanja (Uganda) and Bryan Roelofoz (South Africa) a qualified PGA professional for the strides she has made so far and lauded her parents for the encouragement.
She urged parents to encourage and introduce more children to the game as well as the government to support junior golf.