Kickboxer Umar 'The Pain' Semata has got a shift to put in before he takes on Moses Golola in the 'fight of the Century' on October 13 at Freedom City – Namasuba.
Semata, a super middleweight Muay Thai fighter weighs 75kg and boasts of 44 wins, three draws but has been beaten 30 times in the lightweight category.
Golola, on the other hand, is a popular promoter of this sport. He weighs 85kg and has 36 wins in 41 fights. The difference is stark and Semata, even as a World Boxing Council Muaythai Super Middleweight International Champion since June 14, 2013, has it all to do.
But with a major boost from sports philanthropist Jack Pemba, the gap can be bridged. Pemba, the proprietor of Pemba Sports Africa, injected $10,000 (Shs35m) into Semata's month-long training program in Phuket – Thailand where he honed his talent.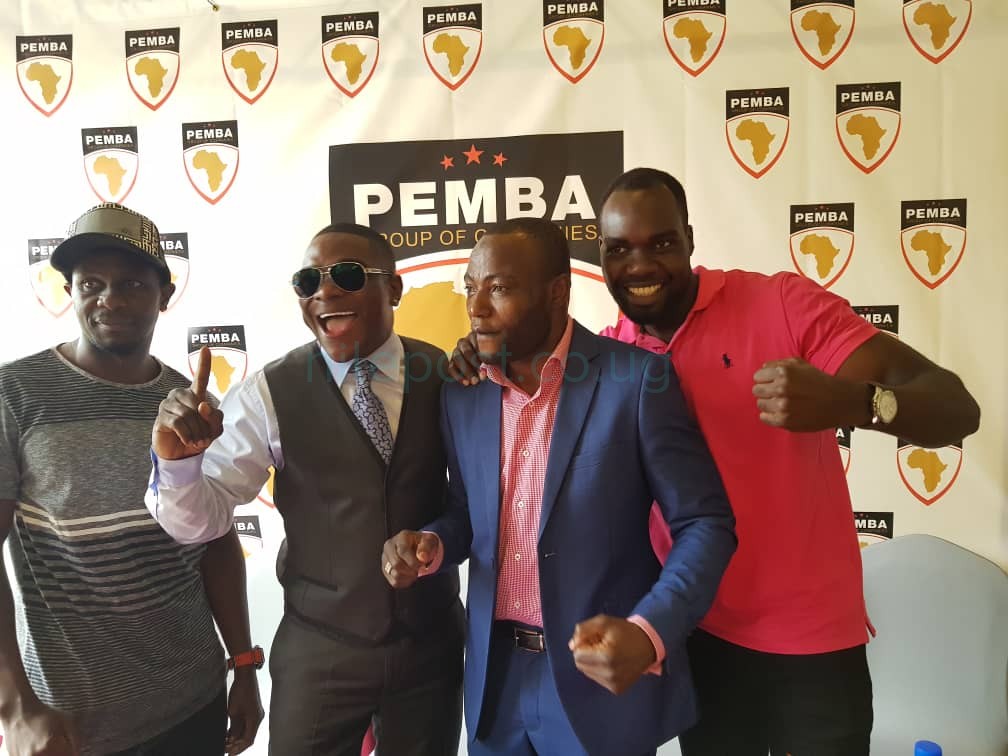 "I have a lot of faith in Umar. He is a very skilled kickboxer and as such this month-long training in Thailand will simply prepare for the victory, which we all know is inevitable," Pemba said at a press conference held at Mestill Hotel – Nsambya on Monday.
It is clear to see why Semata has chosen to camp in Thailand. Most enthusiasts including kickboxing coach Latif Walugembe reckon the fight may boil down to who has more skills rather than weight issues.
"I am going to Thailand to perfect my art. Right now I can say I am at 75% but above all I want to floor Golola and send him to his retirement," Semata, a highly skilled professional in this sport, said.
Pemba has in the past extended his charitable hand to former Mr. Kampala and now a kickboxer based in Germany Ivan Byekwaso, rally driver Ambrose Byona and local basketball side Pemba Warriors. Weeks ago he had already staked Shs10m for the winner of this anticipated fight and has now added another Shs4m for the loser.