President Museveni has finally responded to the Speaker of Parliament, Rebecca Kadaga on torture meted out to Members of Parliament and other civilians by security agencies in Arua.
Parliament suspends business until Museveni responds to Kadaga's letter on Arua torture
Following chaos that allegedly culminated into the stoning of President Museveni's convoy in Arua two weeks ago, over 30 people including MPs Robert Kyagulanyi, Gerald Karuhanga, Paul Mwiru and Kassiano Wadri among others were arrested by security agencies that included the police and soldiers from the Special Forces Command, an elite unit charged with the duty of protecting the president and the first family members.
In an August 27 letter to Museveni, Kadaga said she is constrained to address him about the 'sad' events on August 13 that saw a number of people assaulted and tortured during and after their arrest by security agencies adding that she is concerned that "no effort has been made to arrest the security officers from SFC, military police and Uganda Police Force who were involved in the violent actions against unarmed civilians."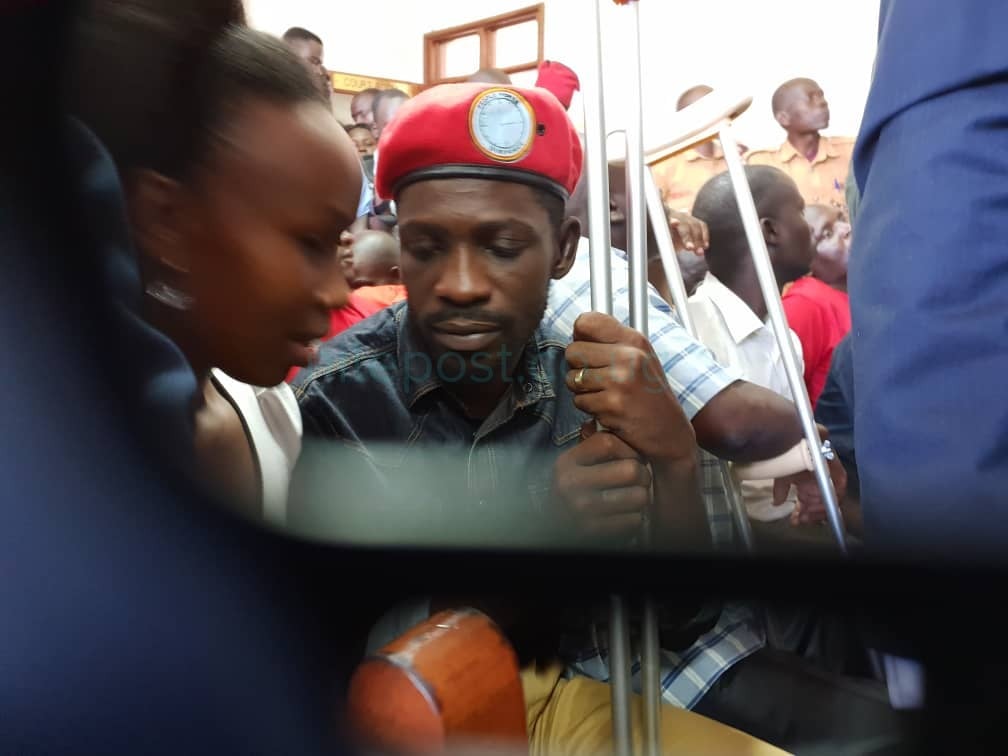 "This is therefore to demand that the officers concerned be apprehended at the earliest opportunity and presented in court. Unless this is done, it will be difficult to conduct government business in parliament .The Uganda Parliament will not condone or acquiesce in acts of torture," Kadaga said in her letter to Museveni.
However, Museveni has responded to the letter asking the speaker of parliament to wait for investigations into the circumstances that led to events on the fateful day before jumping to conclusions in regards the alleged torture.
"I would like to advise that we await the outcome of the investigations (into the allegations of wrong doing if any) currently being carried out under the leadership of the Chief of Defence Forces and the Inspector General of Police and refrain from use of the word torture until we establish the full facts of the matter," Museveni said in his August 31 letter to Kadaga.
Following the August 13 incident in Arua that allegedly saw the presidential convoy stoned, the arrested people who made their first public appearance in court were seen limping and they later said they had been tortured during and after their arrest.
The arrest of Kyadondo East's Robert Kyagulanyi (Bobi Wine) precipitated a number of protests in various parts of the country including the city centre prompting security forces including both the police and military to swing into action to quell the riots.
In one incident Reuters photo journalist James Akena was badly beaten by the military as he covered the protests and his efforts to put up his hands as a sign of surrender proved futile as the military continued beating him.
He was later arrested together with other journalists including Ronald Ggaliwango, Juma Kirya (both NTV) and Alfred Ochwo from the Observer and detained at the Central Police Station in Kampala before being released without any charge.
Others who tested the brutality of the military included Herbert Zziwa, Ronald Muwanga (both from NTV) and Julius Bakabaage and Kenneth Kaweesa (NBS).
A number of people have since come out to blast security agencies for acting inhumanely.
In Kadaga's letter to Museveni, she asked that the culprits in the gruesome acts of brutalizing the members of the public have not been punished.
Reasonable force
However, in his response, Museveni has said the security forces are allowed to use reasonable force in handling certain situations and in execution of their mandate to protect civilians.
"I am sure you are aware security forces are entitled to use reasonable force while dealing with a suspect who is resisting arrest in execution of their mandate to protect civilians under threat from rioters or terrorists or even threat to property."
Museveni adds that the security forces are allowed to use reasonable force in self defence.
He however says he does not want to break the subjudice rule by giving his opinions on a matter which is court but warned that government will not tolerate hooliganism.