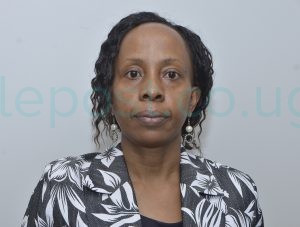 National Drug Authority, has been made aware of a petition to the Rt. Hon. Speaker of Parliament, titled Petition on phasing out of drug shops in Ugandan Towns by entity called the National Drug Shops Advocacy Initiative (NDAI).
The said petition is in response to a June 13th 2018 notice to all operators of drug shops reminding them about the provisions of Regulation 9 of Statutory Instrument No. 35 of 2014-  (The National Drug Policy And Authority (Licensing) Regulations, 2014), which became law on the 28th March 2014.
That particular law, among others requires drug shops to "be located at a distance of at least one and a half kilometres from a retail pharmacy."
Contrary to the deliberate distortions in the petition, the regulation of locations of retail and wholesale medicines outlets is not meant to favour any particular group of people in the distribution chain, but rather a critical element in ensuring the availability at all times of essential, efficacious and cost-effective drugs to the entire population of Uganda.
It is important to remember that medicines are not ordinary articles of commerce and the commercial interests of the pharmacy proprietors must be balanced with public health interests.
All over the world, the location of medicine outlets is regulated. Location regulations work to ensure a balance between commercial interests of the operators and the need for an effective, efficient and well-distributed medicine outlets especially in areas where there is genuine need for services, rural and remote areas as well as areas of new and sporadic population growth.
Location rules in general, use population to pharmacy ratios and or the distance between pharmacies/drug shops is one of the major parameters to determine placement of drug outlets and Uganda is not any different.
In line with our mandate, NDA in 2018 embarked on an exercise aimed at rationalising the distribution of pharmaceutical services and 'decongesting' Kampala of pharmacies in particular. This strategy among other initiatives, involves limiting licensing of pharmacies in areas considered to be sufficiently served as well as charging reduced fees for applicants from up country and rural areas. This has seen a number of pharmacies opening up in districts that did not have any like Alebtong, Amolatar, Amuru, Bundibugyo, Dokolo, Gomba, Nakasongola, Nebbi, Omoro, Otuke, Serere and Sembabule.
This rationalisation exercise was informed by the fact that, despite having 4.4% of the population, Kampala district accounts for 42.6% of pharmacies i.e. 739 licensed pharmacies, out of a total 1,734 countrywide. Matter of fact, Kampala's pharmacy to population ratio (1:2039) is far more superior than some first world countries such as France (1:2578) and United Kingdom (1:5000). This leaves the rest of the country with a mere 995 pharmacies and a critically low pharmacy to population ratio of 1:33,294.
Again, contrary to the impression presented by the petitioners, drug shops by their very nature are primarily meant to be located in areas which are not sufficiently served by pharmacies. This is because, drug shops are licensed under a legal category of "Licensed sellers" and are legally expected to stock only class C drugs.
Class C drugs are generally regarded as drugs that may be sold without the need for a prescription, due to their low toxicity risk and lower risk of abuse and irrational use. These include cough/cold preparations containing Pholcodine in concentrations less than 1%, antihistamines (drugs used for management of allergic reactions) in preparations for application on the skin, antibiotics contained in animal feeds; among others.
While Pharmacies can sell Class C drugs, drug shops cannot and are not supposed to distribute Class A drugs (prescription-only narcotic drugs, clinically used for management of severe pain that is not helped by other types of painkillers) and Class B drugs.  So, allowing a drugshop next to a pharmacy is in the actual sense duplication.
Given the limited range of drugs that drug shops can legally stock, the spirit of the distance provision is an attempt to encourage drug shops to move to under-served areas where they can continue to provide this unique and much needed service.
Drug shops have had 4 years to comply
As mentioned above, Statutory Instrument No. 35 of 2014- became law on the 28th March 2014. Whereas operators of drug shops had up to one year to comply i.e. either apply for a licence to operate as pharmacies; provided they met the required standards or relocate their business to another underserved area, they have in effect had more than 4 years, since the passing of the law to upgrade and or comply but chose not to.
NDA values the role played by the over 10,000 drug shops in the country and to kick start the effort to get compliance with the law, we have held several sensitisation meetings all over the country. The feedback we received was largely positive with operators requesting more time to fully comply with the law. We are committed to continuing to work very closely with the individual operators and the different drug shop operators associations including the National Drug Shops Advocacy Initiative (NDAI) to ensure Ugandans across the country have access to essential, efficacious and cost-effective drugs.  
We would like to engage NDAI  and other like-minded partners to stamp out the numerous vices in Drug Shop such as the dispensing of expired drugs to the public, illegal sale of Government drugs and supplies, stocking class A and class B drugs and poor storage and handling of drugs.
Drug shops are also notorious for illegally operating without licences, as clinics and admitting patients as well as being operated by unqualified personnel and irrational use of drugs.  We're confident that by joining hands with all relevant stakeholders we can address all the challenges faced by the sector.
National Drug Authority is committed to delivering its mandate as prescribed by law, and is taking these steps in the interest of public health and safety. NDA continues to encourage all operators of drug outlets to familiarise themselves with the various laws governing the business of supplying and distributing drugs, in order to foster compliance and best practices on the Ugandan pharmaceutical market.
Donna Kusemererwa is Secretary to The Authority