Mamre International Prayer Centre's Bishop Jacinto Kibuuka has ordained his first priests and deacons as a Bishop of the Antiochian Eastern Orthodox church.
The function was held at his church in Namugongo, Wakiso district on Sunday.
Kibuuka was consecrated last year to become the newest Evangelical Orthodox Catholic (EOC) Bishop in the history of this Church in Uganda a move that was condemned and protested by the Roman Catholic church in Uganda.
Speaking at the ordaining, he said that many have tried to bring them down but said God has seen them through the storm to the day of ordaining the first priests and deacons.
"This is our second anniversary and we must thank God for bringing us this far. We are hopeful the future will be very bright," Bishop Kibuuka said on Sunday.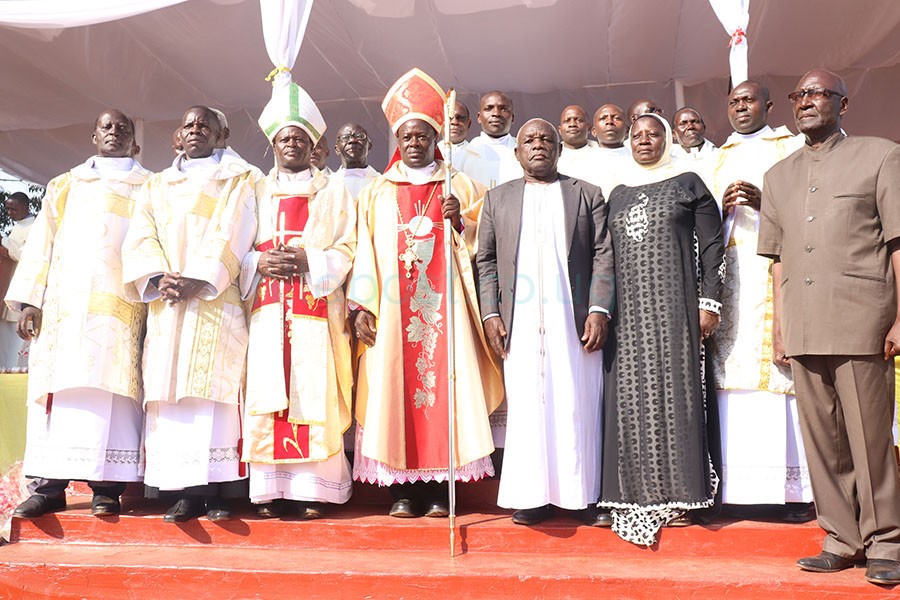 He said that in the two years of existence, is church has been able to baptize over 3000 people and opened up 25 churches in various parts of the country, a thing he said is a big achievement considering the small  time they have been in existence.
The function on Sunday saw two deacons Alex Thembo and Alex Twesigye ordained as priests whereas Emmanuel Musomesa (from Bukalango),Vincent Ssemanda and Moses Lyomoki became deacons.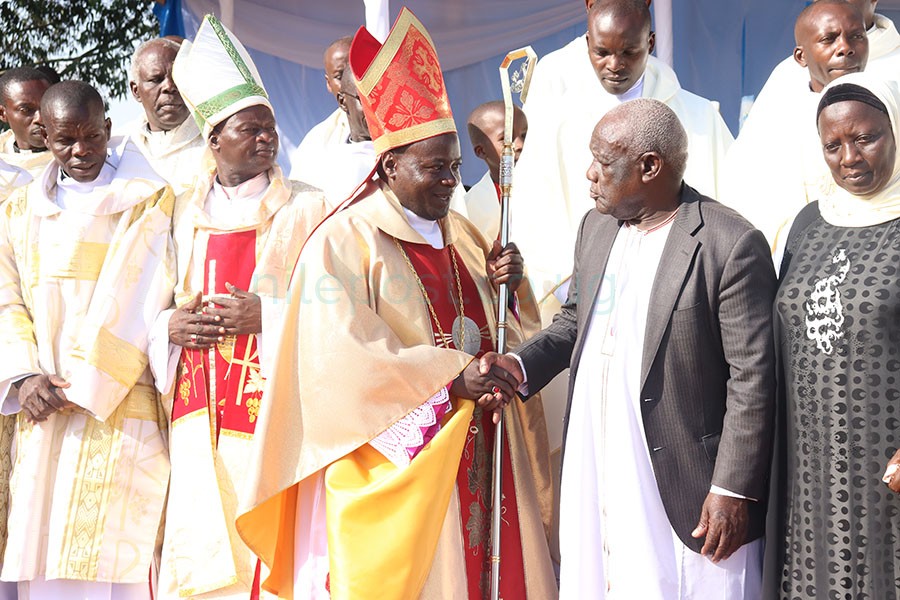 Fr.Kohath Brusu and Fr.John Kizito Mayanja were incardinated.
Incardinated refers to a situation where a priest is placed under the jurisdiction of another Bishop and swears allegiance to work under his jurisdiction and supervision.
Ordaining the seven deacons and priests, Bishop Kibuuka urged them to be useful in sowing the seed of God in various people around the country.
"Be trustworthy and don't rush to make riches," he urged them.
He said that the new men of God can now officiate baptism, marriage ceremonies and lead in Eucharist.
Speaking at the function, the Minister Without Portfolio,Abdul Nadduli praised Bishop Kibuuka as one of the new generation of men of God who are self -made.
"The first time I came here, I wanted to spy on you(Mamre prayer church) to find out if what you are doing is genuine but the results were positive,"Nadduli said.
"This church is the new city that has fallen from heaven and we should all embrace it."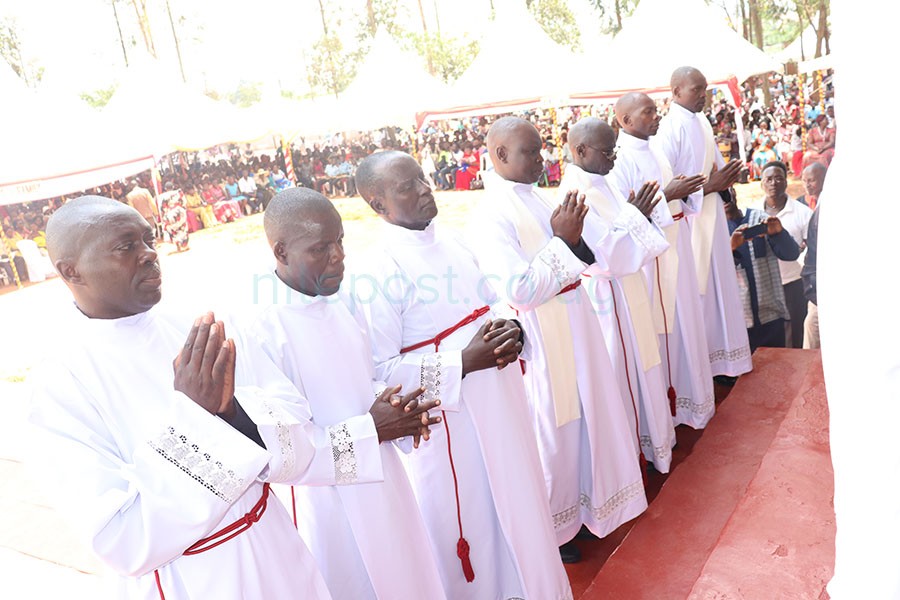 He however applauded the   founding churches like the Roman Catholic and Anglican churches for the good foundation which has led to emergence of new other churches like the Evangelical Orthodox Catholic church.
He also urged the new church to ensure they empower people economically so they don't only focus on preaching the word of God.
"Uplift the flock economically and that way you will live harmoniously with them,"Nadduli urged.
Kibuuka was ex-communicated as a father from the Roman Catholic Church by Kampala Archdiocese's Dr.Cyprian Kizito Lwanga before he was consecrated  as a Bishop of the Evangelical Orthodox Church in November.