An NBS TV journalist Joshua Mujunga has been beaten by military personnel in Kamwokya this morning.
The cameraman Mujunga was part of an NBS crew and other journalists gauging public reaction in Kamwokya on the police decision to bar Kyadondo East MP Robert Kyagulanyi (Bobi Wine) from flying out of the country for medical treatment.
Soldiers on a military jeep pulled up and descended on the group of journalists. While other journalists were able to run for their lives, the soldiers pursued Mujunga until they caught up with him. Using sticks, the soldiers beat up Mujunga before forcing him into a half finished building. The soldiers then compelled the journalist to delete the footage from the camera.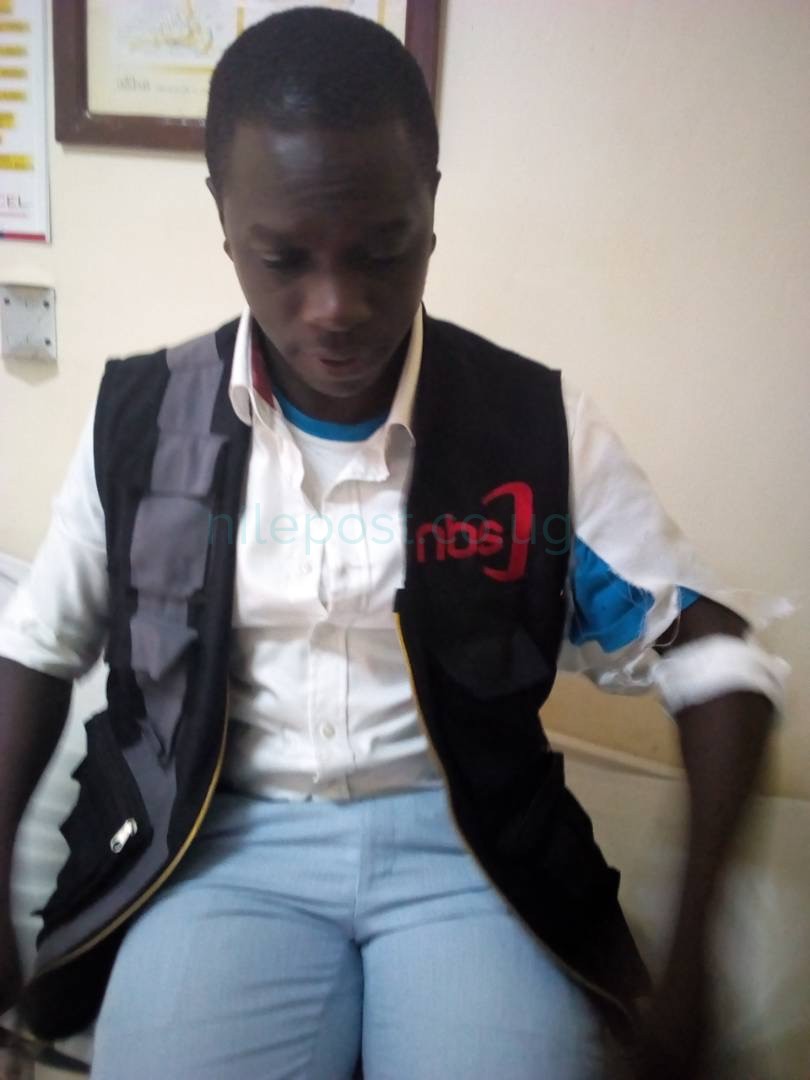 The incident comes shortly after an August 20, 2018 incident when several journalists were beaten by soldiers while covering demonstations in several parts of Kampala. In that incident another NBS journalist Kenneth Kaweesa was also beaten by military personnel.
Other journalists assaulted are Reuters journalist James Akena, The Observer's Alfred Ochwo, Ronald Ggaliwango and Juma Kiirya (both of NTV).
Uganda People's Defence Forces (UPDF) spokesperson Brigadier Richard Karemire has visited Mujunga at Kampala hospital. He says an investigation into the incident is on-going.
Human Rights Network for Journalists-Uganda (HRNJ) Executive Director Robert Ssempala has condemned Mujunga's beating. He urges media owners to come together to present a united front of protest to government against the mistreatment of their staff by security officials.