Jet Tumwebaze, one of the lawyers representing the former Inspector General of Police Gen. Kale Kayihura has said his client was haunted for the 76 days he spent in detention by allegations of masterminding the murder of AIGP Andrew Felix Kaweesi.
Kaweesi was gruesomely murdered on March 17 2017 as he left his home in Kulambiro together with his bodyguard and driver.
Kayihura was on June 13 arrested by the army from his farm in Kashagama in Lyantonde district, detained at the Makindye military barracks before he was released on Tuesday on bail by the General Court Martial.
Prior to his arraignment in court, several reports indicated that he had been arrested over among others allegations of having knowledge about AIGP Kaweesi murder.
Speaking to journalists shortly after his client's release, Tumwebaze said the allegations kept on haunting the former police boss while in military detention.
"When I walked into Makindye, one of the first statement Gen. Kale told me as part of his legal team was that he had suffered double tragedy because he had lost one of his most trusted lieutenants and had been accused of murdering the same man .It was double jeopardy," Tumwebaze said.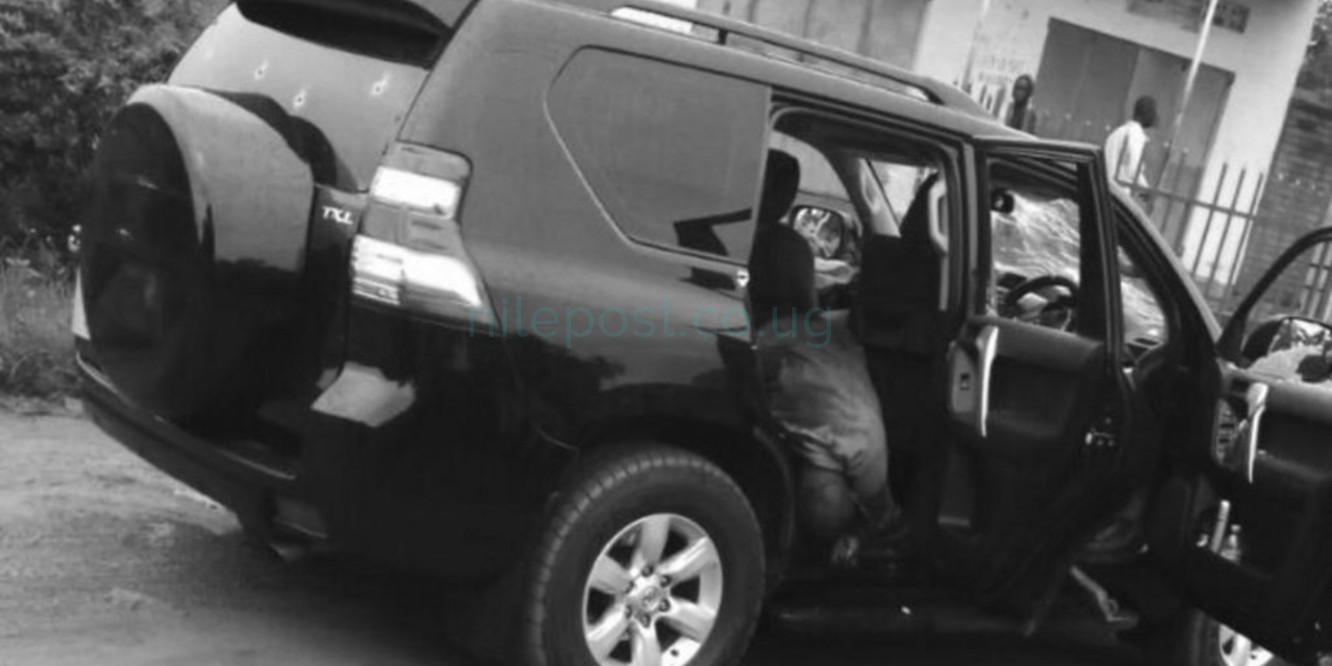 "He repeated it for the 76 days he was in detention until he was cleared of the same. It belonged to the rubbish pit of whoever traded had got if it from."
On June 21, Kayihura's lawyers spoke out on his condition in detention dismissing rumours that he had recorded statements in regards the murder of AIGP Kaweesi.
Tumwebaze told journalists on Tuesday that when they came out to speak to the media, it was because "an innocent man behind bars" was being accused of things he didn't know and that the public was being fed on lies.
"The general (Kayihura) had no business murdering Kaweesi. He was murdered on 17th march yet his (Kayihura) contract had been renewed a month earlier. Why murder? There are 48 million Ugandans and you can't murder anyone over a job because it will be given to someone else like it happened."
"Gen. Kale had assigned Kaweesi all the sensitive assignments and was one of his most trusted cadres," the lawyer from Kampala Associated Advocates said.
Kayihura was last week charged with failure to protect war materials contrary to section 122(1) (2) (d) of the UPDF Act 2005.
The state alleges that between the year 2010 and 2018 Gen. Kayihura on various occasions allowed the issue of arms and ammunitions to unauthorized persons including members of Boda boda 2010 led by one Abdullah Kitatta.
He is also accused of failure to supervise and ensure accountability for the arms and ammunitions issued to specialized units under his office as the Inspector General of Police including the Flying Squad, Special Operations Unit, witness protection unit and the Crime Intelligence directorate of the police force.
It is alleged that between the year 2012 and 2016, by omission and commission, he aided and abetted the actions of subordinate police officers and others on various occasions without hindrance to kidnap and illegally repatriated Rwandan exiles, refugees and Ugandan citizens to Rwanda including Lt.Joel Mutabazi, Jackson Karemera and Sgt. Innocent Karisa.
Speaking about the charges, lawyer Jet Tumwebaze said they are tramped up adding that if any of Kayihura's juniors committed any offence, they should face the wrath of the law for their own deeds.
"If any officer working with Gen. Kayihura committed crimes using guns, let the law take its course and let us stick to confines of the law," Tumwebaze said.
"Kayihura cannot be held liable for offences committed by his juniors."