The anti-corruption court in Kololo has acquitted former Works Minister Eng. Abraham Byandala and his six co-accused of abuse of office that led to financial loss to government in the Mukono Kyetume-Katosi road scam.
Byandala was being accused together with businessman Apolo Senkeeto alias Mark Kalyesubula who was the country representative of Eutaw Construction Company, former UNRA acting executive director Eng Berunado Ssebbugga Kimeze, Joe Ssemugooma (former director of finance and administration), Isaac Mugote, a former staff at Housing Finance bank and Wilberforce Senjako,the former regional accountant for UNRA.
Byandala was being accused of directing for the immediate signing of a contract in 2013 between Eutaw and UNRA before due diligence which later turned out a scam and government lost shs24.7 billion in the Kyetume-Katosi road saga.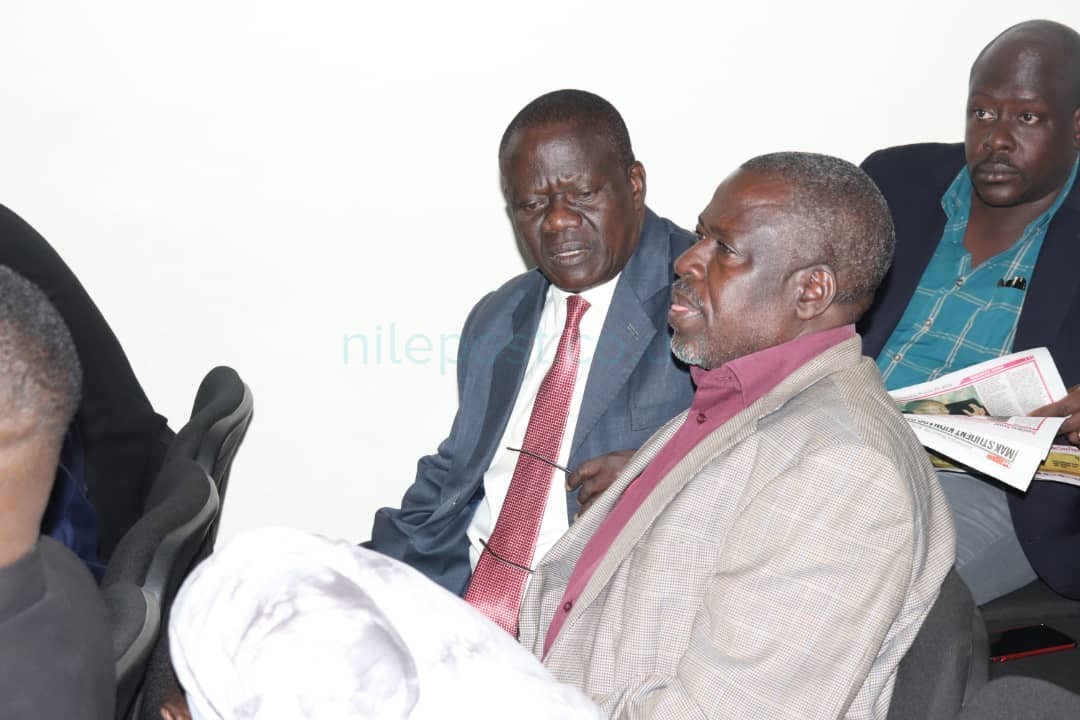 On Wednesday, Justice Lawrence Gidudu ruled that there was no evidence to show that the then works minister had knowledge of fraud while signing the letter okaying signing of the contract.
The judge said that because by then UNRA lacked a board of directors, Byandala as the line minister was directly charged with supervision of the body.
"There was nothing arbitrary in writing the letter that gave a go ahead for signing the contract between UNRA and Euraw,"Justice Gidudu ruled.
"It has not been established that he was aware or had reason to believe that the bond securities provided were fake."
Byandala was also accused of abuse of office for directing his junior minister, John Byagambi to constitute a subcontract that later allowed CICO mobilise equipment to carryout road works on behalf of Eutaw that had won the contract.
The judge is his judgment however said Byandala cannot be faulted for his internal communication with his junior minister adding that there is no evidence that Byabagambi acted on the advice by his superior minister.
"It was a normal internal communication and there is no reason for holding Byandala culpable of abuse of office."
"Prosecution failed to adduce evidence to show that Byabagambi acted on Byandala's advice,"Gidudu said.
The prosecution had also accused Byandala of ignoring an order from the IGG stopping further works on the Kyetume-Katosi road .
However,the judge said Byandala cannot be held for disobeying the order he never received.
He reasoned with Byandala's defence that government had promised to construct the road for a long time but funds had not been got adding that this chance could not be blown.
"The road has been promised for a long time and now that the money had been available, he could not stop the construction works,"Gidudu said.
The judge also acquitted the former UNRA acting executive director Eng Berunado Ssebbugga Kimeze.
The judge ruled that there was no evidence adduced to show that there was loss occasioned to government in the Kyetume-Katosi road saga.
"Loss should be quantified but not assumed or anticipated. The figure(loss) is less than that(shs24.7bn) but there is no evidence to show what exactly it was,"the judge ruled.
He said the prosecution ought to have done an audit report and tendered to court as evidence in the case.