Solomon Ssali and Steven Wasio are the latest millionaires in town after predicting correctly 10 out of 13 games in the weekly Cranes Jackpot with BetLion.
Each won a total of Shs 5 million.
Betlion has staked Shs 150 million for Cranes Jackpot – a game where you predict the results of 13 matches.
The jackpot has been attractive to players, especially football fans who know that when they play BetLion's Cranes Jackpot, they are supporting the development of football in Uganda.
"These funds provided by BetLion have gone a long way in providing equipment and logistics that has helped improve our level of play," observed FUFAs Head of Marketing, Esther Musoke.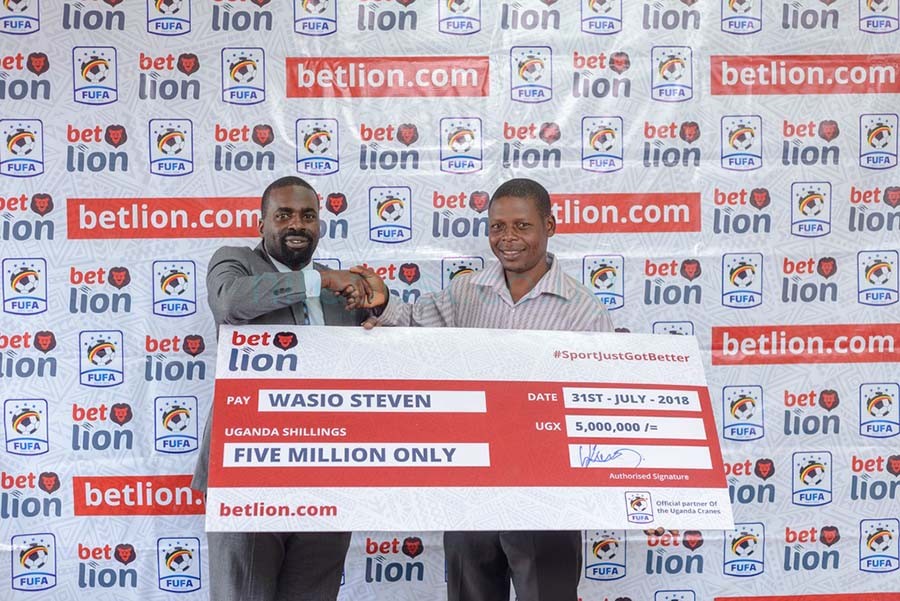 Solomon Ssali said: "I watched Haruna Kalungi walk away with Shs 5 Million, this made me believe that anyone can be a winner."
Steven Wasio, the other winner said: "I am happy that when I play the jackpot I am supporting the Uganda Cranes – there is no greater honour for a fan than that."
Lionel Kabenge, the managing director of BetLion, said: "The Cranes Jackpot product asserts our commitment to sports development. Seeing gamers playing it and appreciating the intent of the Cranes Jackpot is such a surreal moment for us as BetLion."