Hakim Kanyere
Vendors in Madhvani Market in Jinja Municipality are counting losses after a night fire which gutted the market.
Over 200 wooden makeshift stalls were razed in a fire suspected to have been caused by short circuit.
Property worth millions were destroyed in a night fire which gutted Madhvani market in Jinja town.
The inferno which started at 2:30am razed over 200 wooden structures that act as salons, retail shops and eating places.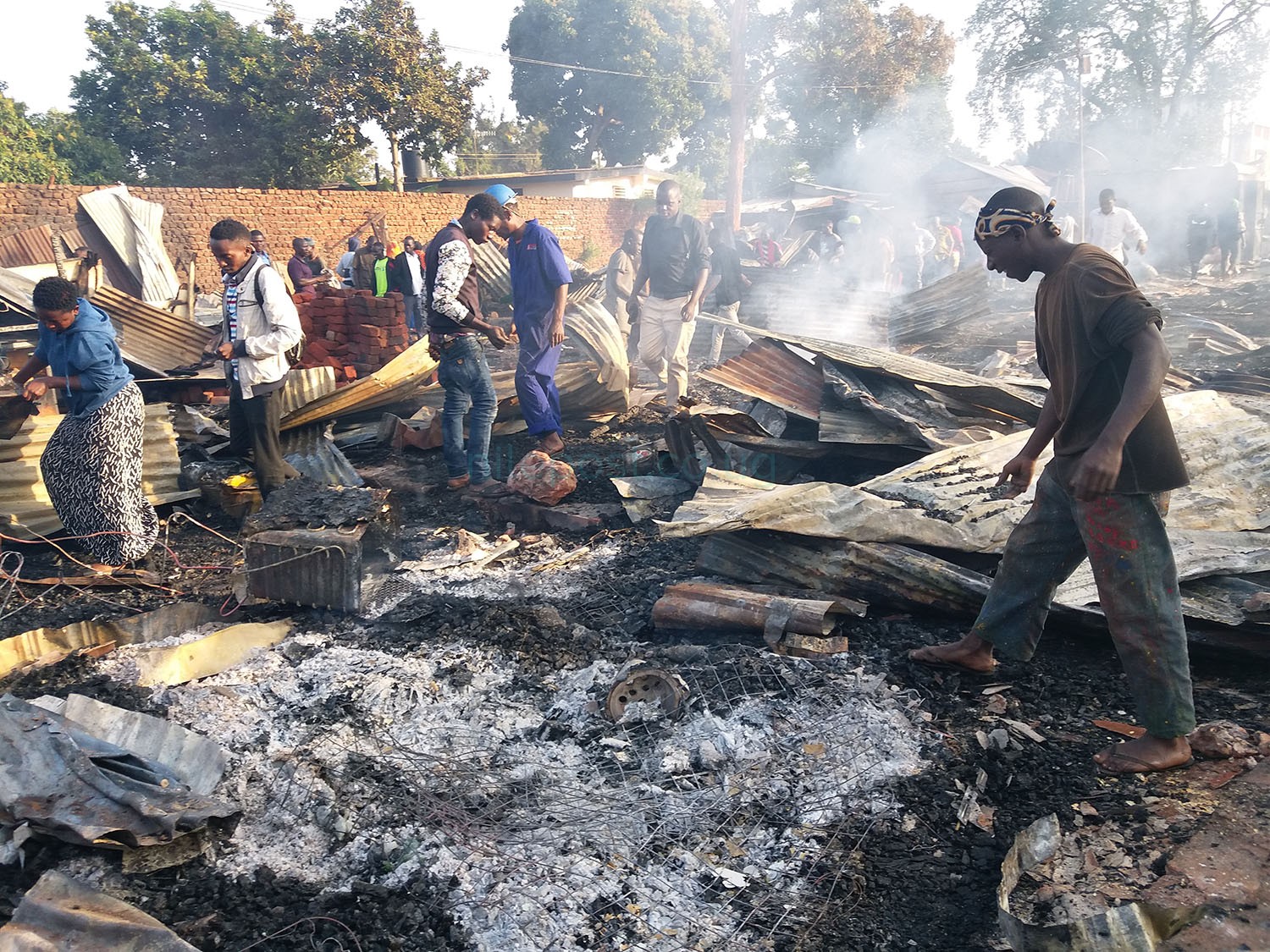 Some of the items destroyed include refrigerators, salon equipment and restaurant utensils.
Business persons who arrived early in the morning were shocked to find their premises no more. Many could not hold back their tears.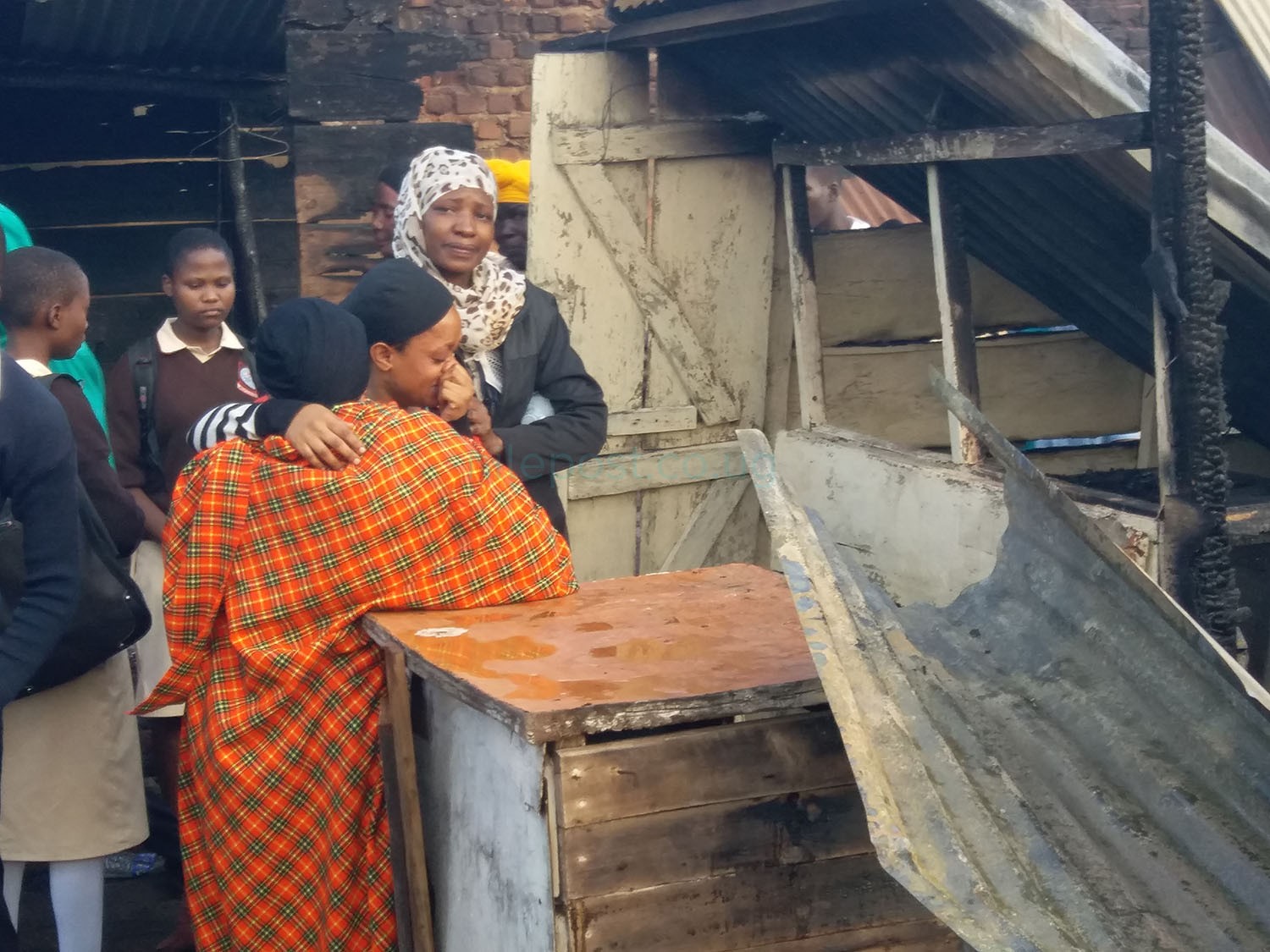 The angry traders accused police of arriving at the scene with empty water trucks.
A few months ago a similar fire razed down Napier, Karibu-Karibu and Roko markets both located in Jinja Central Division.