A nasty accident along the lustrous new Entebbe Expressway, Sunday claimed one life and left two family members injured.
The accident happened in the wee hours of Sunday when Mitsubishi Pajero, UAY 259H failed its driver before veering off the road, hitting a pavement and rolling with occupants on board.
The deceased has been identified as Thomas Magezi, a South African national who was part of the entourage at the marriage ceremony of South African President's son Andile Ramaphosa and former Prime Minister Amama Mbabazi's niece, Bridget Birungi in Kololo, Saturday.
According to a statement from Police Spokesperson, Emilian Kayima, the other occupants in the car were; a one Goerge Waigumbuli who was driving along side his wife Rachel Namuli.
"This regrettable incident left the driver and his wife Rachael Namuli badly injured. The two injured people were rushed to hospital driver George Waigumbuli to le memorial and wife Rachael Namuli to Nakasero Hospital," the statement reads in part.
Waigumbuli was rushed to to le memorial hospital while his wife Namuli to Nakasero Hospital.
"She sustained multiple injuries and is due for an operation this afternoon. The body of the late Thomas Magezi was taken to Nsambya Hospital for postmortem. The Uganda Police Force is in the process of establishing whether the late Thomas Magezi is a South African national. This will be confirmed by the South African high commission," the statement continues.
Police suspect the accident was due to over speeding, drink driving "or even the driver having fell asleep."
Thomas Magezi currently lives in Johannesburg, Gauteng but hails from Soweto. He went to Vuwani Secondary School in Soweto before joining Ithemba Institute of Technology in Johannesburg in 2006.
Before his death, Magezi was last spotted at Rider's Lounge in Bugolobi donning a grey suit, white shirt and gold dollar chain the night after the Kuhingira. Nile Post has also learnt that some guests after the Kuhingira ushered themselves into Riders Lounge to unwind.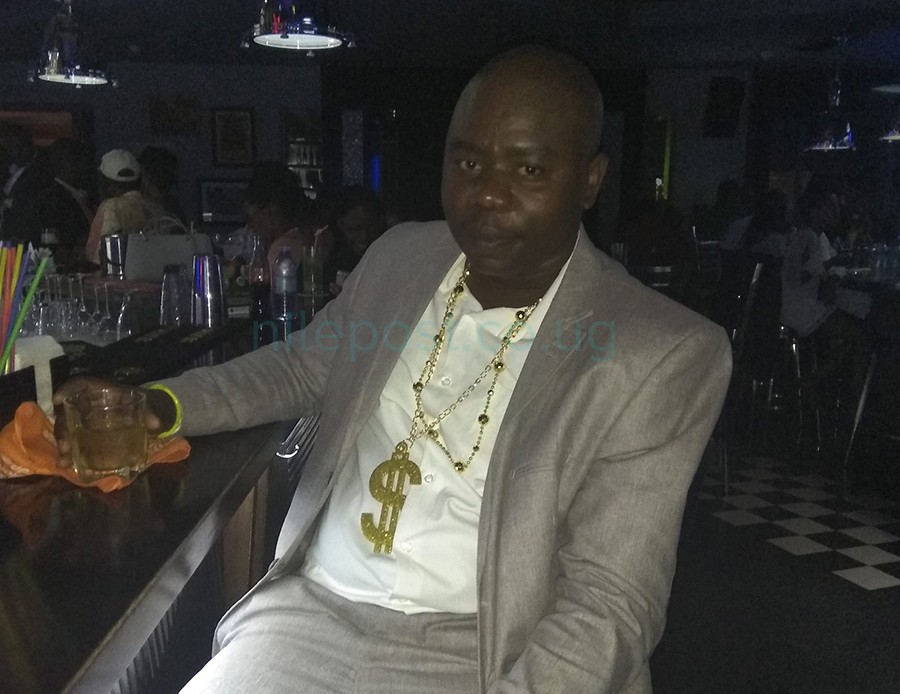 Condolence messages have started pouring in from Magezi's colleagues in South Africa who only got the news through social media.
Elvis Nyiko Shibambu said: "I received a call that he is no more, imagine eish rest in peace mfana."
Jay Hlungwane: "Life is to short yoh pops may your soul rest in peace."
Melanin Queen Thenji: "This is so sad, may your soul rest in peace Thomas Magezi."
While commissioning the Kampala Entebbe Expressway in June, Works Minister, Gen Katumba Wamala warned motorists to avoid using the road until it is fully operational.
"It is not yet ready for use; we shall need to first table a Bill in parliament to operationalize road tolls. Once that is ready, the public will be invited to enjoy the numerous benefits of the expressway," Katumba said.
Last year, UNRA issued noticed warning motorists off the Expressway until it is fully handed over to the public.
"The expressway is under construction and we regard it as a construction site for now until works are fully complete. It is therefore not safe for vehicular traffic.  We can imagine, the need to use it an over bearing feeling for the motorists but we call for patience until the road is handed over," Allan Ssempebwa, UNRA's media relations manager said.
When contacted following the accident, officials at UNRA said the incident was unfortunate.
"Like any other road, the Expressway, has speed limits in particular 100km/hr.  The other factors as mentioned in the press statement from Police may also have played a part in this unfortunate incident. We should continue to raise our call on responsible driving."
The 51 kilometrelong Kampala-Entebbe Expressway is tentatively scheduled for completion in November 2018 according to Ministry of Works.