President Museveni and his South African counterpart, Cyril Ramaphosa are set to grace the introduction ceremony(Okuhingira) for Bridget Birungi and Andile Ramaphosa at Kololo today, The Nile Post has learnt.
Andile is the son to the South African president whereas Birungi is a niece to former Prime Minister John Patrick Amama Mbabazi.
The South African president arrived in Uganda on Friday aboard South African airways.
"President Museveni and South African President Cyril Ramaphosa will both attend the Kuhingira of Hon. Amama Mbabazis daughter tomorrow," read in part a message from State House on Friday evening.
Museveni meets Ramaphosa
Meanwhile President Museveni and his wife Mrs.Janet Museveni on Friday received the South African president together with his wife Dr.Tshepo Ramaphosa at Entebbe State House.
"Museveni and his South African counterpart discussed issues related to the socio-economic and political affairs affecting the two sister countries and Africa at large," said a statement from State House.
"During their meeting, Museveni said there was nothing more crucial than having a heart for Africa."
Andile Ramaphosa
Little was known about the South African president's son until a few months ago when he first made headlines in Uganda when news of his pending marriage with Bridget Birungi, a niece to Mbabazi leaked to the media.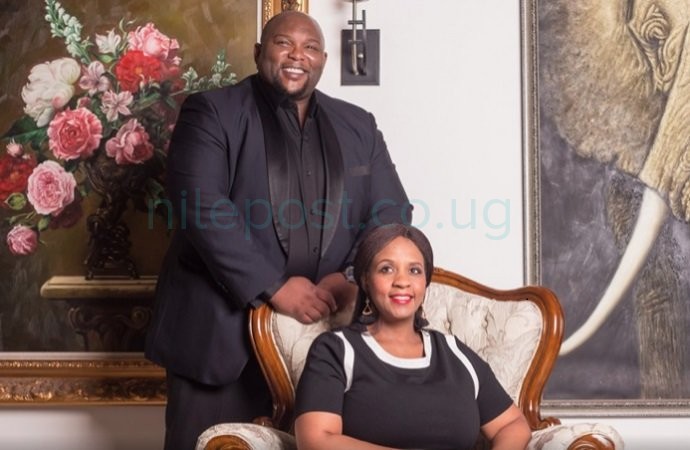 He would later jet into the country to officially seek for permission to marry Birungi before his request was granted at a lavish function at Mbabazi's plush home in Kololo.
Andile is the eldest son of the South African head of state and also the Managing Director of Blue Crane Capital Limited.