A number of South Sudan and Congolese refugees have had their names registered on the ruling NRM national register, Dr Tanga Odoi, the chairman of the party's electoral commission revealed today.
Odoi told The Nile Post that some of these refugees had even voted in the party primaries, using forged NRM cards.
"They have been posing as citizens and some were put on the register through some politicians," Odoi said.
The area where this practice is prevalent are in the cattle corridors of Kikube, parts of Hoima, Kassanda, areas neighbouring DR Congo and the refugee settlements.
NRM officials have previously claimed the party has at least 10 million registered members.
The revelation by Dr Odoi is likely to raise new questions and could fuel the long standing suspicion that non-Ugandans have voted during other local elections.
With the NRM internal elections and the by- elections still pending in some regions and in the new districts in the country, the ruling party says it will handle the matter with an iron hand.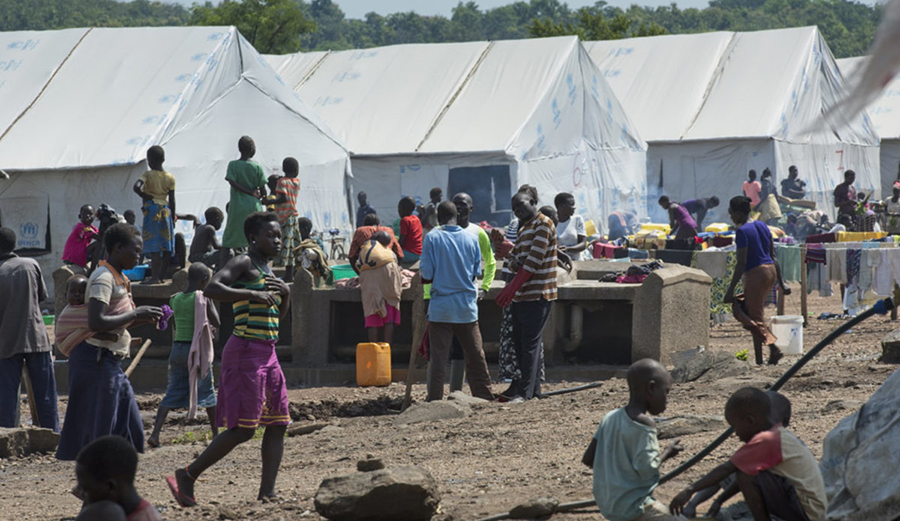 "You can't imagine, thy have forged our party cards and have been taking part in the elections. This is abusing the hospitality they have been accorded," a fuming Odoi said.
He said the party hadwritten to the United Nations High Commission for Refugees (UNHCR) to intervene in the matter.
He said they are also investigating reports that the practise is fuelled by local politicians who want to rig elections.
"Iam leading this investigation and we will not reveal their names now. When we are done, we will share the findings with Uganda Police," Odoi said.