By Pamela Ratib
Evelyn Zalwango found her calling in carpentry after trying out different careers. Now, she lives to prove to the doubting Thomases that she can do a job as well as any man.
Seated behind her desk, a powerful demeanor playing on her face, you can almost tell that Zalwango is no ordinary woman even before your exchange words.
She spends her days in the workshop dressed in overalls, a pencil tucked behind her ear, a dozen of nails in one hand and hammer on the other, surrounded by tape measures as she cuts wood to make all sorts of furniture.
Zalwango used to do all that until V. Interior Limited furniture company grew into big company it is today: employing dozens of people. Now she sits behind the desk as CEO, a title she insists sounds too highbrow for her liking.
Her employees regard her an over-bearing perfectionist because she strictly believes in quality. "They say am picky only because I have an eye for perfection and I believe quality should be every business's mission."
She is a strong believer in the notion that women can do it all. She is therefore not afraid to defy the norm and to push to boundaries as evidenced by her choice of career: carpentry, a job that has for long been reserved for men.
Talk to most carpenters in Uganda and they will tell you they learnt the job while working at an uncle or dad's workshop, and usually, after they fail. Zalwango however, did not follow down that same path.
Although she has an Information Technology master's degree, Zalwango was forced to hide this fact in a fruitless conventional job search.
"I went from one job interview to the next and still came up short," Zalwango recalls how disappointed this left her.
Despite of her master's degree, every job demanded for experience which she did not have. This is when she decided to fall back skills she had sharpened under her grandfather's tutelage: carpentry.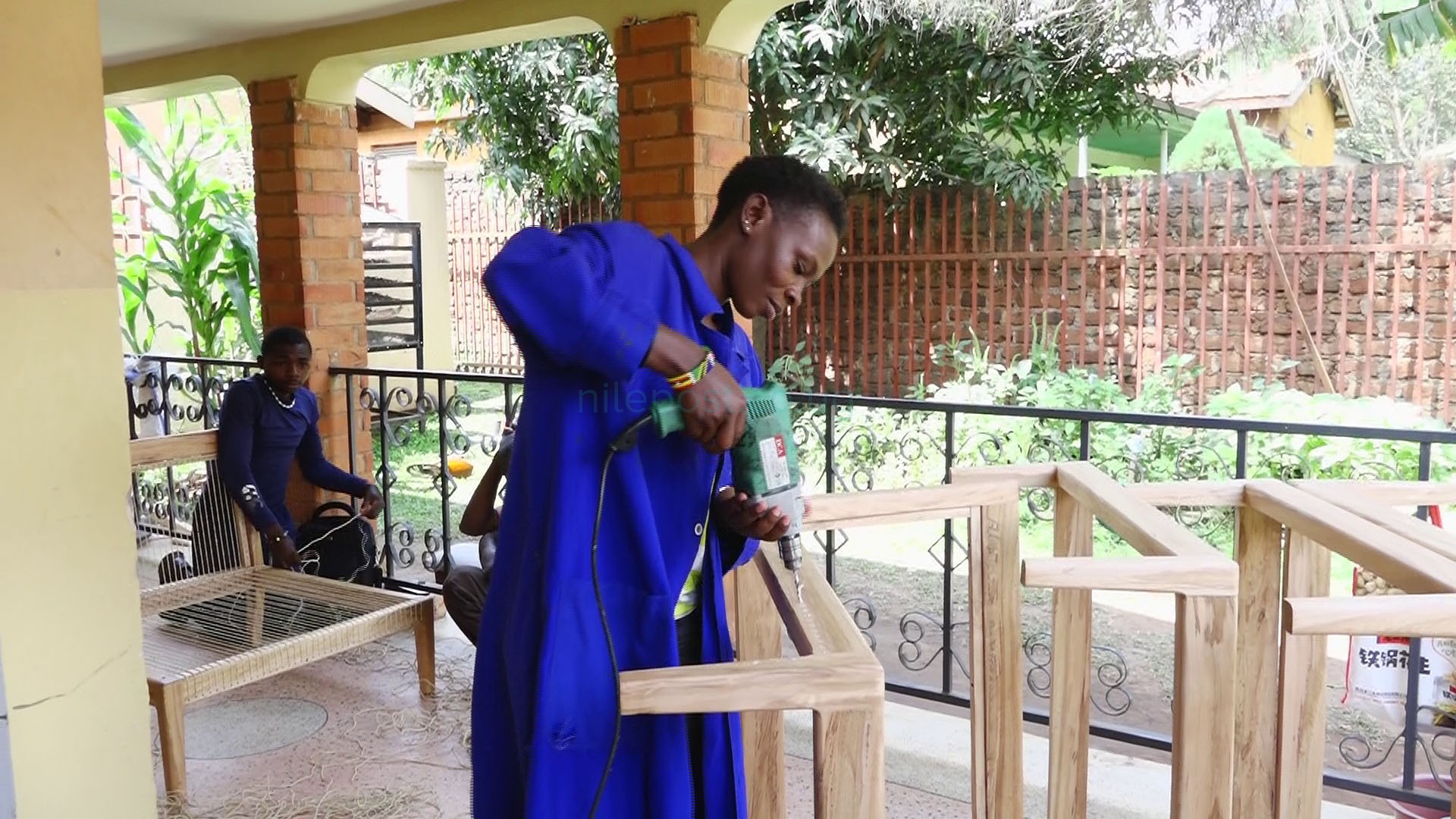 She has done this job for over five years now and she is able to support her family in one way or the other much as her family was not supportive of her being a carpenter.
Being a female carpenter, Zalwango says she faces lack of trust from clients. "On several occasions my clients don't trust me with money thinking that I will run away with their money or I cannot make furniture up to their expectations."
In the next five years, she hopes to have a furniture company with over 1000 employees and a carpentry school that will equip young Ugandans with hands on skills.
"My hard work has just started and it will not end here till am able to employ over one thousand unemployed Ugandans".