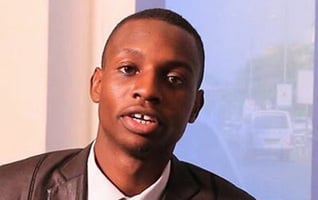 AGGREY NYONDWA
The Boda boda business hasn't been in the best books of many Ugandans with issues ranging from crime to mere road indiscipline.
Proposals have been made overtime to get rid of these problematic 'iron horses' for good but this is still far from being achieved.
As much as a large portion of Ugandans hate these Boda bodas, especially the safety conscious ones and a few lucky ones who  cruise in their cars, the biggest portion of the country can attest that boda bodas have always made life easy especially in a busy city with a population of about  1.5 million people and over 100,000 vehicles.
Despite the rush and chaos, one is always sure that they are going to make it to their destinations within the shortest time possible.
The question therefore was always going to be, which side outweighs the other? Is it the much liked swiftness and convenience of the Boda boda, or the equally detested chaotic and indisciplined side of the same? Given this long standing wrestle of judgement, something had to come in play, to strike a balance.
The continued growth of technology across the world has left Uganda no exception.
The transport business for the last nine years has been embracing technology and since then, there has been no turning back, having started with cabs but today Boda bodas (motorcycles) have also joined in.
The online cab business was still alien to Ugandans until Uber launched here.
However, this only worked best for nocturnal outgoing people because their moving time is clear of traffic in the city and given the coldness of the wee hours, only a car can come in mind.
Besides, at the time, Boda bodas were still labelled the 'criminals' tool' and hailing one in the middle of the night would tantamount to booking an iron bar hit on your drunk head.
All this has now changed. Boda bodas today have a new face and they have yet again attracted their clientele back.
Today there are about five online boda boda Apps; Uber, Safe Boda, Taxify among others. One can now be picked up from anywhere by just a tap of a button.
With the continued surge of taxis and people in the city, no one would risk taking a cab especially during pick hours, lest you will only be too early for the next day's activity.
Following the recent insecurity horrors in the country, most of them being linked to boda bodas, you can only be comfortable riding with someone whose copy of biodata you already have.
And given the President's recent directive that all boda bodas should have helmets labeled with unique numbers, you can as well say the new system is on the right track.
URA and KCCA have been struggling to see how to effectively register and later on tax these motorcycles but with minimal success. With this e-boda system, the authorities are sure to gain and effectively monitor this business.
The fast, curious and dynamic Ugandans are already benefiting from this. Today I pay half of what I used to pay for the same journey.
It doesn't end there, I get to be picked from my door step, I can choose to pay using my Visa Card and this by the way, could have saved me blows the other day when I reached my destination and just like that I didn't have a penny in my pocket.
I had forgotten my wallet behind, normally, this calls for a scandal and a scuffle, but thanks to the payment by card option I had set in the app, I just chose to pay through that, and I survived walking away with a bleeding nose.
When it comes to road discipline, these fellas are just from another world! They are very well trained, it's mandatory to have an extra helmet for the passenger, all clad in labeled reflector jackets, the patience at the traffic lights just blows your mind.
Wow! They are never in a rush and this perhaps will reduce on the over 2,000 Boda boda deaths we have been having every year.
In all honesty, these peoples' charges sometimes leave you in awe and you wonder whether they are in business.
It's maybe because of this that many traditional motorcyclists are still reluctant to join the system, forgetting that sooner or later that's where everyone is headed, so the sooner they join the bandwagon, the better!
Social and Political critic