Kampala Capital City Authority (KCCA) executive director Jenifer Musisi and mayor of Nakawa division Ronald Balimwezo on Wednesday cautioned resident against destroying newly constructed roads, by dumping garbage and burning car tyres on them during demonstrations.
Balimwezo and Musisi were inspecting road construction projects, which took them through Ntinda Kisaasi, Kiwatule, Banda, Kyanja and Mbuya suburbs of Kampala City.
They warned that anybody who will be caught burning tyres on the road will face the heavy arm of the law.
"These roads are your roads and you should guard them jealously", said Musisi, while addressing residents at Kigoowa trading centre.
She called upon residents to contribute funds for installation of lights along roads in their respective localities, saying some residents have already heeded to the call.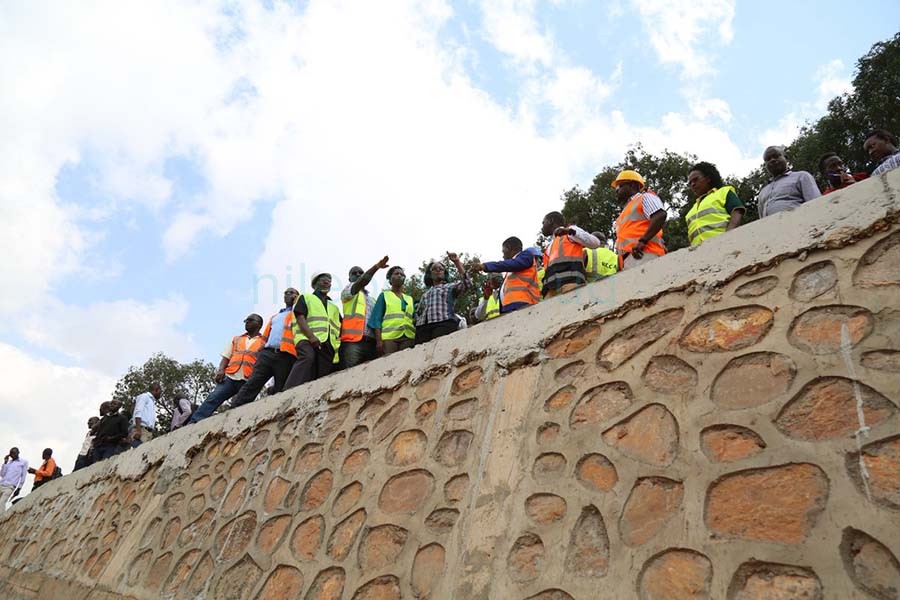 Musisi hailed a one Walugembe Mukasa, for donating land for road construction.
"These road networks are financed by KCCA from your taxes, which will in addition alleviate the challenge of traffic jam and congestion in the city centre", she added.
Balimwezo hailed KCCA for the road construction program in Nakawa division, saying the roads have been impassable for a long time. He warned the youth against indulging in lawlessness.
"Whoever will be caught in lawless acts shall end up in jail," he said.
The entourage, which also comprised KCCA road engineers and contractors, later toured a newly constructed Shs 217 million water and sewerage channel that runs from Mbuya, Kitintale and Luzira suburbs.
Among the roads inspected by the KCCA teams are: Kayinda, NWSC, Dembe Karowooza, Kigowa, Kisosonkole, Kisalita and Kanywankoko among others.