Police on Wednesday morning found a hard time trying to stop a group of activists protesting against social media and mobile money tax.
On July 1, government introduced a sh200 per day levy on users of social media platforms including Facebook, WhatsApp, Skype, Twitter and Viber as well as a one percent levy on mobile money transactions.
The new taxes received opposition from the members of the public.
Last week, activists including Members of Parliament, musicians and journalists among others launched a campaign dubbed 'This tax must go' in which they announced peaceful demonstrations in the city against the new taxes.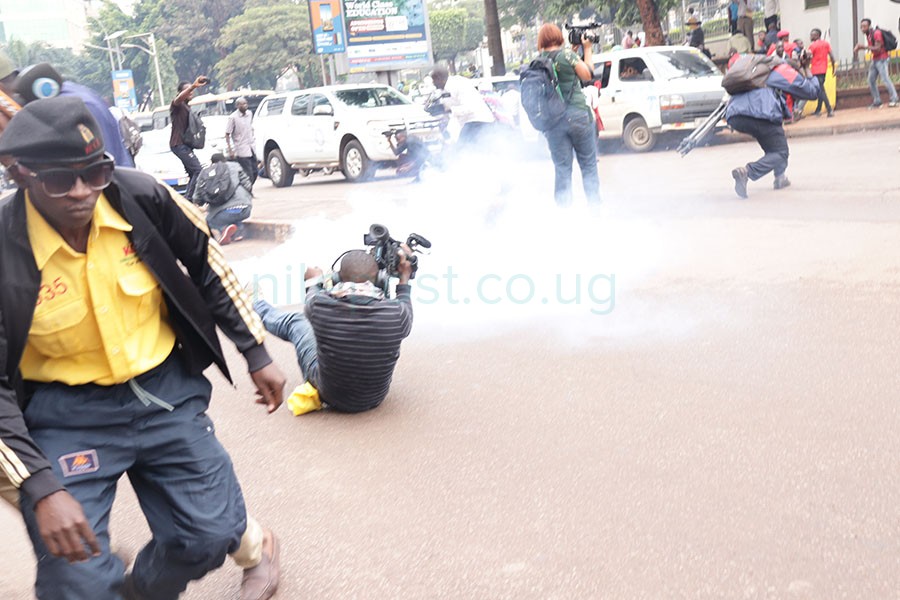 On Wednesday the group led by Kyadondo East MP Robert Kyagulanyi also known as Bobi Wine, musicians led by Hillary Kiyaga also known as Dr.Hilderman and journalists led by NBS' Raymond Mujuni among other activists hit Kampala streets before being intercepted by police along Kampala road on their way to the Constitutional Square.
Police led by the Central Police Station DPC, Joseph Bakaleke found a hard time trying to arrest members of the group as they resisted arrest.
They would later fire live bullets and teargas in the air to disperse the crowd that had gathered around the group but a few of the activists were arrested.
Meanwhile, police was later engaged in cat and mouse games with the self-proclaimed ghetto president who hid in one of the toilets in Nakasero as police looked for him.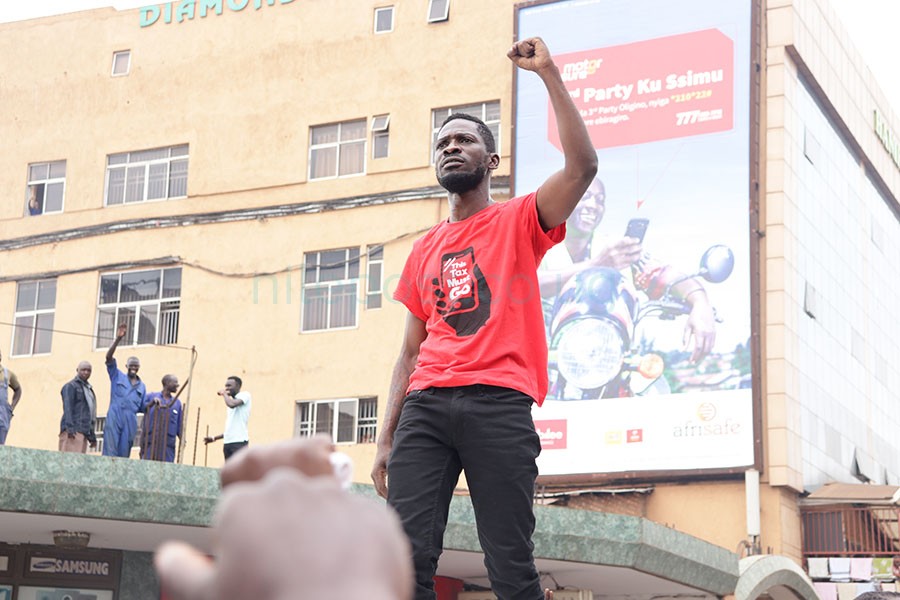 He would later jump onto a boda boda that whisked him away to an unknown destination.
Speaking to journalists before the scuffle, Kyagulanyi said they would not allow such 'unfair' taxes levied against members of the public.
"We are not here to cause chaos but show discontent over the unfair manner in which this country is being run,"Kyagulanyi told journalists.
"These new taxes are meant to cripple us economically and suppress our rights as Ugandans. We cannot sit when this is going on."
Kampala Metropolitan Area police spokesperson Luke Owoyesigyire confirmed that two people had been arrested for inciting violence an holding unlawful assemblies.
A group of six people including an NBS television journalist, recently sued government for imposing a tax on social media, a move they said was illegal and only meant to suffocate internet based or enabled businesses ,budding entrepreneurs, job searching, talent promotion, creativity and innovation which is an infringement and contravention of economic rights guaranteed by the constitution.
However, President Museveni recently said the tax was here to stay.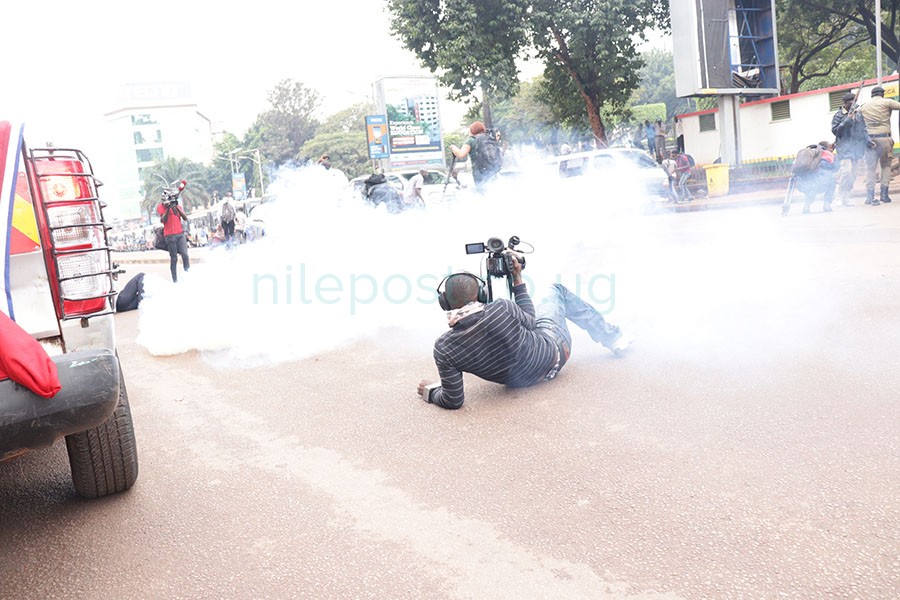 "As to social- media tax, all the moral reasons are in favour of that tax. The social – media users have no right to squander the dollars I earn from my coffee , my milk etc by endlessly donating money to foreign telephone companies through chatting or even lying and, then, they are allergic to even a modest contribution to their country whose collective wealth they are misusing," he said in a statement last week.
"Social media chatting is a luxury by those who are enjoying themselves or those who are malicious."
Museveni however ordered for mobile money tax to be reduced from one percent to 0.5.
Uganda Communications Commission Executive Director, Godfrey Mutabazi also defended the tax as being a good one and will enable government benefit from "these American" companies that have been making billions of money through social media.
"We believe that this is a good tax. Social media technologies have been investing all this time. These are American companies that make billions and there is no problem for us to benefit,"Mutabazi told journalists.
"We have been complaining that we are losing money. This decision by government is the right decision."