After close to 6 years of construction, the 51km Entebbe Expressway is functioning and ready for motorists. Two Weeks since its opening, many are yet to get to terms with modern road.
A ride on the 51.5 km stretch, reveals a construction marvel. Neighbored by residential houses, and vegetation cover, the road is not short on sights.
Unlike many Ugandan roads, road signs along the road and on the road itself are still clear and easy to read and follow.
Additionally, in the night, the highway is illuminated
However not as many Ugandans as expected have been on this highway to enjoy the beauty and modern feel of the road.
The few motorists who are already using the road are naturally high spirited. Drivers seem to be in perpetual races with each other. The driving can get dangerous
A regular motorist on the new Entebbe Expressway finds the road difficult to maneuver. Despite the road signs, Haji Ismael Waliggo says, "The road signs are not yet clear, someone going to Entebbe may end up going to Munyonyo."
Hajji Waliggo hopes police will soon assign traffic control officers on the expressway. He says the traffic officers will, "Reduce the speed on the road."
A section of the expressway, a 25km stretch from Busega to Abayita Ababiri (Mpala), will be a toll road. Motorists will be required to pay a yet-to-be fixed fee.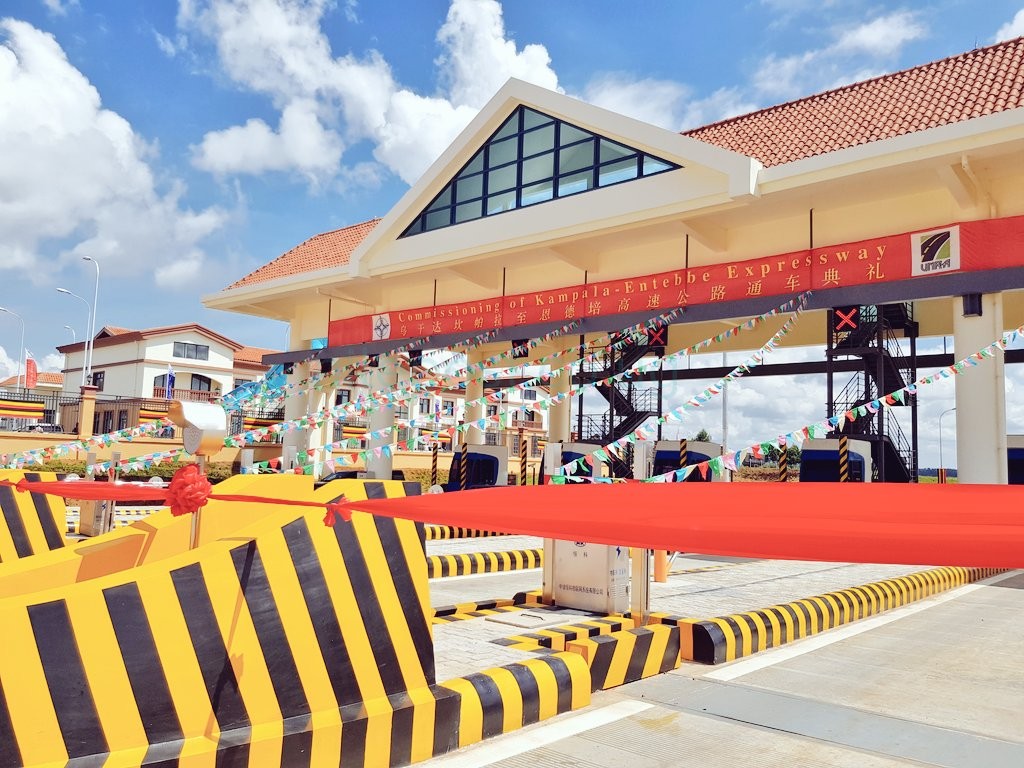 Several drivers we spoke too like Vincent Ssekito say, "We are ready to pay the toll as long as the price is favorable."
However, not all the expressway users are happy with the development. Rhoda Nakato wishes the constructors had included pedestrian walkways on the expressway. She says though she sometimes uses the expressway, she does so with a lot of fear because of the high speed of the cars passing her by.
The troubles do not only befall motorists; pedestrians have found the shift in standards a burden.
Many of the new road users have expressed concern for the light presence of police on the expressway. Frank Niwamanya says, "We need more security officers on the road, criminals could use it for evil deeds people are likely to lose their lives or be kidnapped."
Nonetheless, many of the people we encountered on the expressway are excited that it has finally been opened to use by the public.
Two weeks ago, president Museveni together with the visiting chair of the Chinese People's Political Consultative Conference Mr. Wang Yang officially commissioned the 54.1km Entebbe Express way making it accessible to all motorists.