Buganda Road Court has adjourned to next month a murder case against nine persons implicated in the kidnap and murder of Susan Magara to allow state more time for investigations.
This was amidst complaints from the suspects that many of their fellow Muslim believers and relatives who were arrested in the wake of the arrests have since disappeared and their whereabouts are unknown to family.
Nine suspects alleged to have kidnapped and murdered Susan Magara were produced before grade one magistrate Robert Mukanza for further mention of their charges.
However, state prosecutor Patricia Cingitho informed court that investigations are still ongoing asking for an adjournment.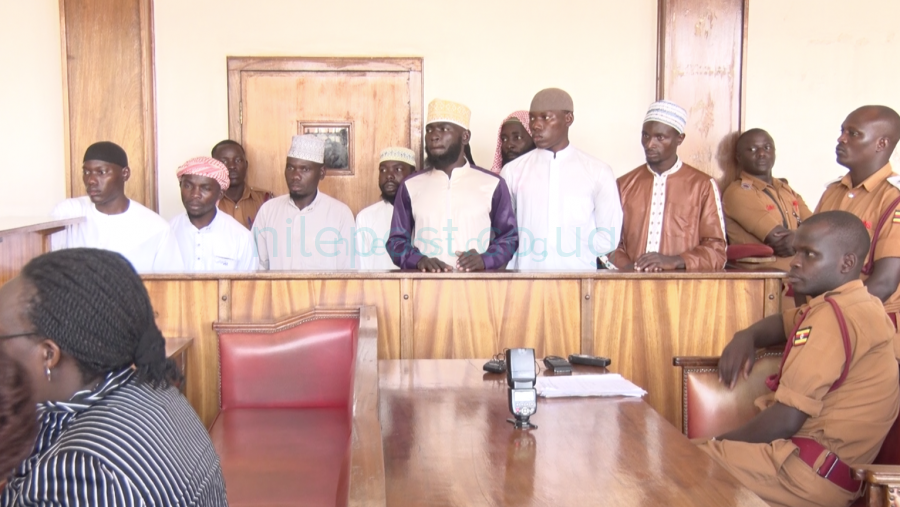 Mukanza noted "Your case has been adjourned to 12th July 2018 because police inquiries are still ongoing and therefore ample time should be accorded to police to wind up investigations and have the suspects committed to High Court for trial"
The group includes Mahad Kasalita, Yusuf Lubega,Muzamiru Ssali, Hussein Waswa, Hajara Nakandi, Abubaker Kyewolwa, Hassan Kato Miiro, Ismail Bukenya and Musa Abas.
The suspects who had no legal representation expressed concern that a number of their relatives who were arrested in the aftermath of Magara's murder have since disappeared with family members unaware of where they could be.
Sali Muzamir while representing his co-accused said "We have people who were arrested from the mosque and our homes including wives, children and sisters whose whereabouts we still don't know ever since"
These added that number of Muslim based properties and personal property was also taken from them, which they find unfair.
Grade Magistrate Mukanza advised the group to seek legal representation so that their lawyers can advise them accordingly.
Besides the nine, the state is also issued an arrest warrant in relation to one Patrick Kasaija aka Pato who is said to be on the run in South Africa.