Police has declined to grant permission for a planned march by a women's group concerned about rampant kidnaps and killings of women in Uganda has been called off. The march was slated for June 30, 2018.
The march had been organised by the Women's Protest Working Group.
The Uganda Police Force (UPF) has declined to grant the organisers permission for the event.
In a letter signed by John Niwagira on behalf of the Inspector General of Police John Martins Okello, police inform the organisers that, "The reasons raised for the demonstration have been adequately addressed by publicly."
The letter says, "This serves to inform you that the intended demonstration to raise awareness, express displeasure about the recent spate of killings and kidnaps of women/girls cannot be allowed to go on as scheduled."
The police refer to President Yoweri Museveni's address to parliament on June 20, 2018 and a security chiefs' talk show on NBS Television on June 11 as adequate to answer the issues raised by the women's group.
In his address to parliament, President Museveni announced a range of security measures to be taken to restore security to the country. President Museveni said CCTV cameras would be installed on all public roads, trackers installed in cars and boda boda riders obliged to wear bright lettered clothing to ease recognition among other measures.
In a tweet on their social media page, the group said "After a fortnight of waiting for Police to grant us permission for the Women's March, they have handed us a rejection letter stating that the president, security minister and organs have addressed the situation. The march will still go on as planned."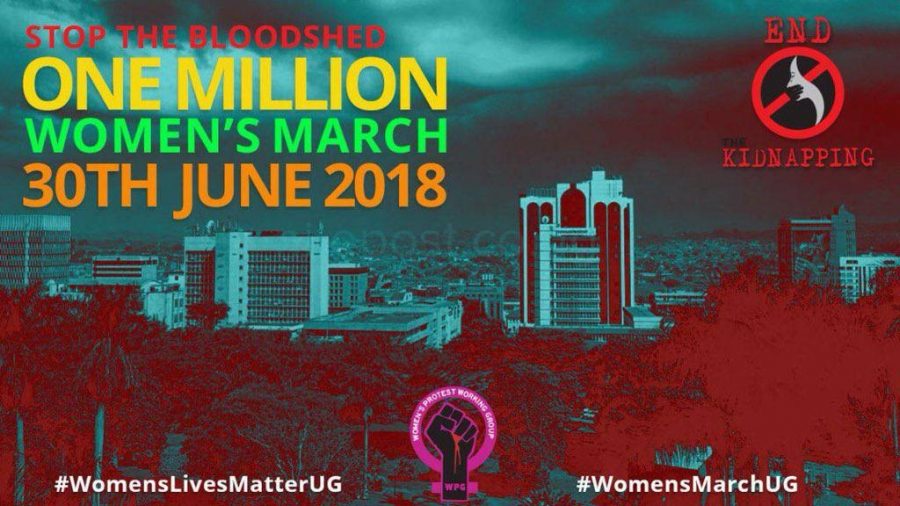 On Friday 15 June 2018 the deputy IGP, Sabiiti Muzeyi met the Women's Protest Working Group that was demanding for answers on women kidnaps and murders.  The meeting saw the two teams agree to work together in a more robust and focused way in order to defend and protect women and children against murders and kidnaps. However, this suspension could be a cast a dark cloud over the much-anticipated working relationship.