As Inspector general of Police, Gen Kale Kayihura was resented by a section of the public over his abrasive methods.
This included the legal fraternity which in October 2017 threatened to sue Kayihura for allegedly perpetrating the torture of opposition activists.
Now powerless and incarcerated at Makindye Military barracks following his arrest last week, the former police chief finds himself the centre of attraction even from lawyers who now want to be part of the media limelight that Kayihura's arrest has drawn.
Two law firms have laid claim to being his legal representatives: Kampala Associated Advocates and Caleb Alaka and company advocates.
Alaka told sections of the media over the weekend that he had been blocked from accessing Kayihura.
"We tried on Friday, they said it was a public holiday. They said we come on Saturday, yesterday, we came and they again refused. They refused and that is the truth. Yes, they refused and the whole of yesterday, we had no access to them at all. Those people are still detained illegally and I think it is very wrong." Alaka said, according to the Uganda Radio Network.
Alaka said that they will petition the High court so that Kayihura together with Col Atwooki Ndahura, former director of crime intelligence be produced in court if at all they have any cases to answer.
Yet before they file their petition, another law firm, Kampala Associated Advocates (KAA) has come out and said they are Kayihura's rightful representatives.
In a statement issued on Sunday, KAA noted: "Any statement for and on his (Kayihura) behalf will be issued only by us."
"Therefore, disregard all statements purportedly issued on behalf of Gen. Kale Kayihura."
Elison Karuhanga, a partner at KAA, has for long been a personal lawyer for Kayihura.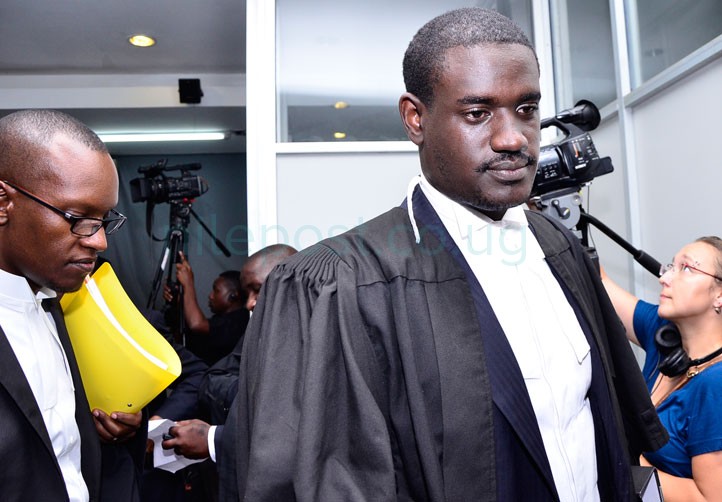 No formal charges have yet been preferred against Kayihura and his close associates who were arrested last week.
But there have been media reports that he may be charged in the General Court Martial this week in connection with the murder of the former police spokesperson, AIGP Felix Kaweesi.