President Museveni has applauded the role played by China in the development of not only Uganda but the African continent at large.
Speaking at the commissioning of the Kampala- Entebbe Express way at Mpala in Wakiso district on Friday, Museveni said the China- Africa relations date back to the colonial era when they helped Africans fight for their independence from the Western world.
"Chinese government did not only give military but also financial support to African countries. A good example is Tanzania and Zambia who received money to construct the Tanzam railway," Museveni said.
He cited Zimbabwe's ZANU and ANC in South Africa among some of those who received assistance from China to be able to fight for the independence of their African countries.
According to Museveni, the relations between China and Uganda have been growing over the years and this has culminated among others into the construction of the Kampala-Entebbe Expressway.
"We are grateful to the principled and decisive support from our good friends from China.The good thing is that our relationship is a mutual one as we also buy from them as they support us,"Museveni added.
"We support each other's prosperity and this should continue."
He explained that Uganda buys goods worth $800 million annually from China, a sign he said, indicates that the benefit between the two countries is a mutual one.
The Kampala –Entebbe Expressway was constructed using a $350m (over sh1.2trillion) loan from Exim bank in China and $126m(sh453b) from the Ugandan government .
The 53-kilometre highway is the first toll road in the country whose toll revenue will be used to service the loan.
The highway is 36.94km starts at the Kampala northern bypass at Busega and connects to Entebbe Road at Mpala before Nkumba. It has a 12.62km stretch that connects Kajjansi to Munyonyo.
More toll roads to be constructed
President Museveni revealed that plans are in final stages to see that three more toll roads are constructed in the country to help reduce the problem of traffic jam as well as earn revenue for government.
According to Museveni, government is set to construct the Kampala- Jinja Expressway, Kampala- Bombo and Busega- Mpigi expressways.
"These big roads(expressways) will be for those with money but the Museveni people who want free things will be driving on the narrow existent roads," Museveni said.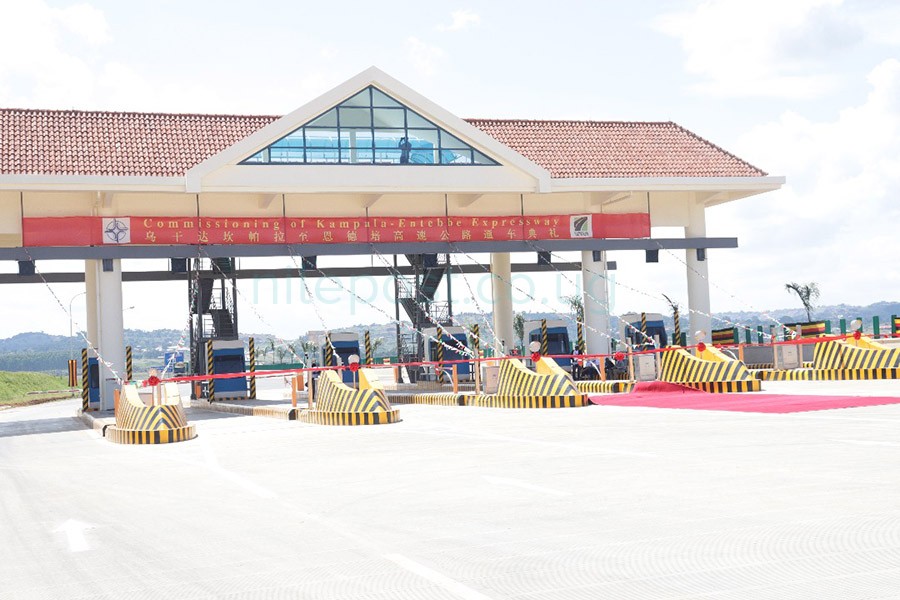 He however noted that government will renovate the old narrow roads that are toll free.
Museveni warned locals against vandalising road signs and encroaching on the road reserves.
The State Minister for Works, Gen. Katumba Wamala said that after the commissioning the Kampala- Entebbe Expressway, they would now proceed to Parliament to table the road bill to be passed into an act that would allow them to start charging fees for using the road.
He however said the highway would be a no-go area for motorcycles, bicycles and heavy slow moving trucks.