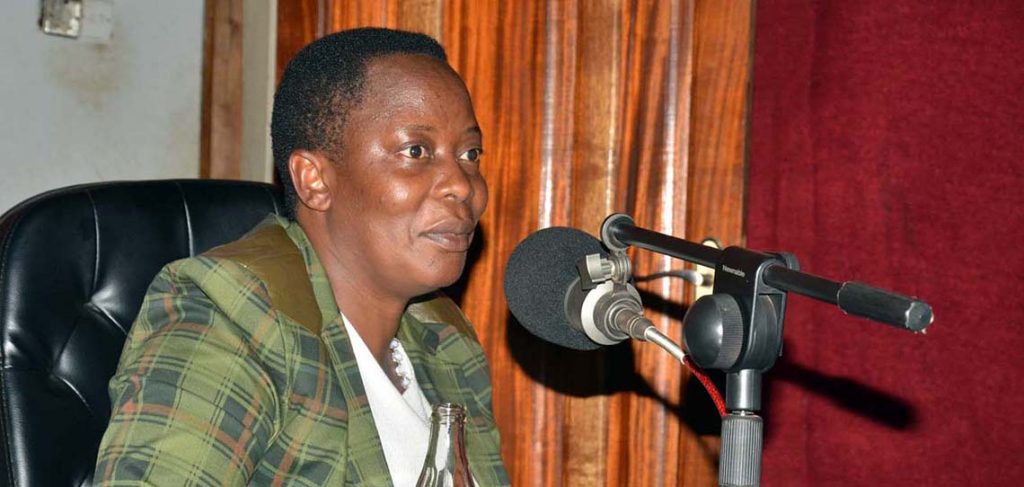 BETTY NAMBOOZE
Yesterday, Police attempted to access my home to arrest me, I got to know of their plan through comrades in the struggle within the force.
They eventually dropped the idea because it was a market day in Mukono and there were too many people in my small town.
They agreed to come for me today at dawn.
Deep in the night I heard them deploying and laying siege around my home.
I had told my guard not to burden himself when he sees them but to stay away safely and leave them to do whatever they wanted.
When my husband this morning walked out of the house to go for morning mass he was stopped as the invaders forced themselves into the compound , inside the house, kitchen…everywhere apart from my bedroom.
They were led by my brother the DPC of Mukono Sseguya.
As a Member of Parliament Police would have summoned me through the speaker especially for a minor offence, they chose to come over and traumatise my whole family and of course the neighbours and at a very big cost to the taxpayer.
I begged my morning "guests" to allow me bath, take breakfast and medication which they granted halfway… they finally had no time for my treatment.
At a breakneck speed, I was driven from Mukono supposedly to Kibuli,held at Jinja road regional Police headquarters,then to Naggalama where I was informed that I had highly offended the person of the president and other people in my statement of eulogising the late Hon. Abiriga posted on Facebook.
I thank my brothers the Lord Mayor Erias Lukwago, Medard Ssegona and Counsel Muyizi who have spent the whole day giving me legal representation.
I thank my Honourable colleagues Moses Kasibante, Ssewanyana, Robinah Ssentongo and our leader of Opposition Winnie Kizza,Sister Ingrid Turinawe and the many friends, activists who have bared the torment,insults and intimidation to follow me wherever I have been held today.
My body is weak already and missing medication left me shuttered and soon those detaining me realised that my health was deteriorating and hurriedly released me this evening on bond to report back on the 19th of June.
That the first person to enter police cells on matters connected to the murder of Hon Abiriga is Betty Nambooze is both an insult to Ugandans and diversionary.
As a person this government has for long turned me into a punching bag, greatly damaging my health and most probably shortening my life.
For everything bad scene they cause in this country, they arrest and torture me.
Demand for federo, Kayunga saga, Land issues, Nebanda's death, togikwatako, name it.
But I am not about to keep quiet for we have come to know through painful experience that freedom is never voluntarily given by the oppressor; it must be demanded by the oppressed.