President Museveni has said his National Resistance Movement does not believe in assassination of those who oppose it, no matter the situation.
Speaking during the burial of former Arua Municipality Member of Parliament Col. Ibrahim Abiriga who was brutally murdered on Friday, Museveni said on many occasions he has been at loggerheads with a number of opposition politicians but said it has never crossed his mind to have them murdered.
"There is this man Kasiano Wadri I didn't like him politically because he was always opposing me in parliament and didn't want him in Terego county but I didn't kill him. I would come to Terego and plead with the people please chase this man for me. I asked them to save me from this man.  The people were not convinced, so I got stuck with him in parliament, I couldn't even push him," Museveni said.
"So I kept trying and praying, please save me until last time God listened to my prayer and Kasiano was kicked out of parliament, now I have got Obiga Kania, Kasiano is alive, may be he will join NRM," Museveni added.
Haters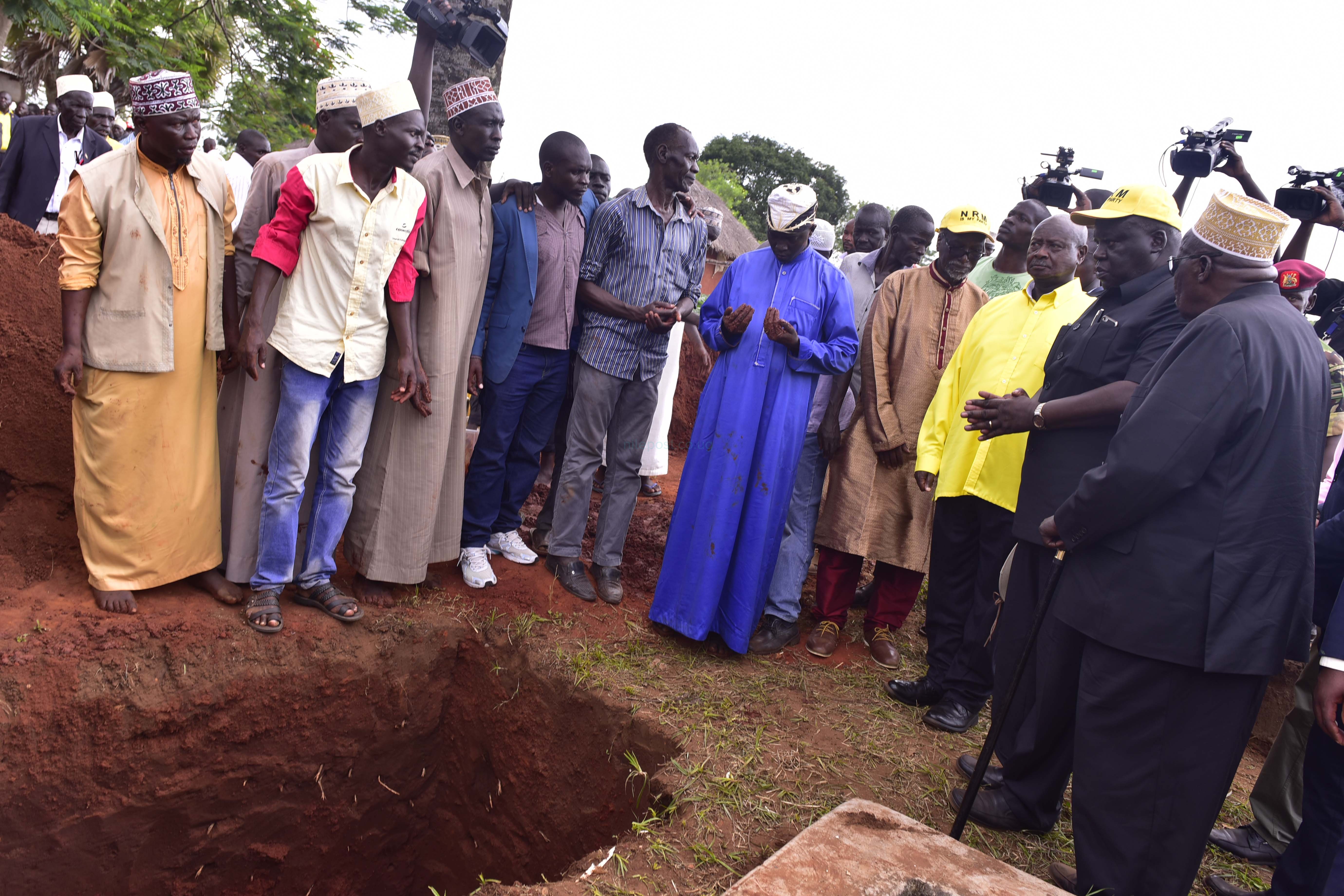 Museveni also hinted at suspected haters who could have assassinated Abiriga for his love and commitment to the ruling NRM party.
"Why do you kill an elected leader of the people of Uganda, why doesn't the NRM kill the MPs of opposition? If you start a war with NRM, you'll lose, nobody will start a war with NRM and win."
According to the president its early to make conclusions about the assassination but said it is possible that people could have hated the fallen legislator for being a staunch member of the NRM and that he was uncompromising.
He said that those who killed Abiriga are people with bad spirits of killing, adding that they not only enemies of the people, but also themselves.
"These people who kill people because of politics are pigs," he noted.