With just months left for the convention in Seattle, Ugandans in North America under their umbrella body UNAA are still battling for legitimacy on the presidency of the association.
The convention kicks off on August 31 and apparent preparations are underway ahead of the festivities, but one thing remains lingering- Who is the president?
Two people remain standing and claiming the presidency, with Monday Atigo who was elected in the previous convention albeit fraudulently claiming the bigger share of the presidency while his rival Daniel Busulwa Kawuma who was elected in online polls marred by bickering in April claims he is the new era and president to UNAA.
The Nile Post reported recently that the two "presidents" have been issuing statements in the same capacity to a litany of UNAA subscribers and each accusing the other of sitting on the throne illegally.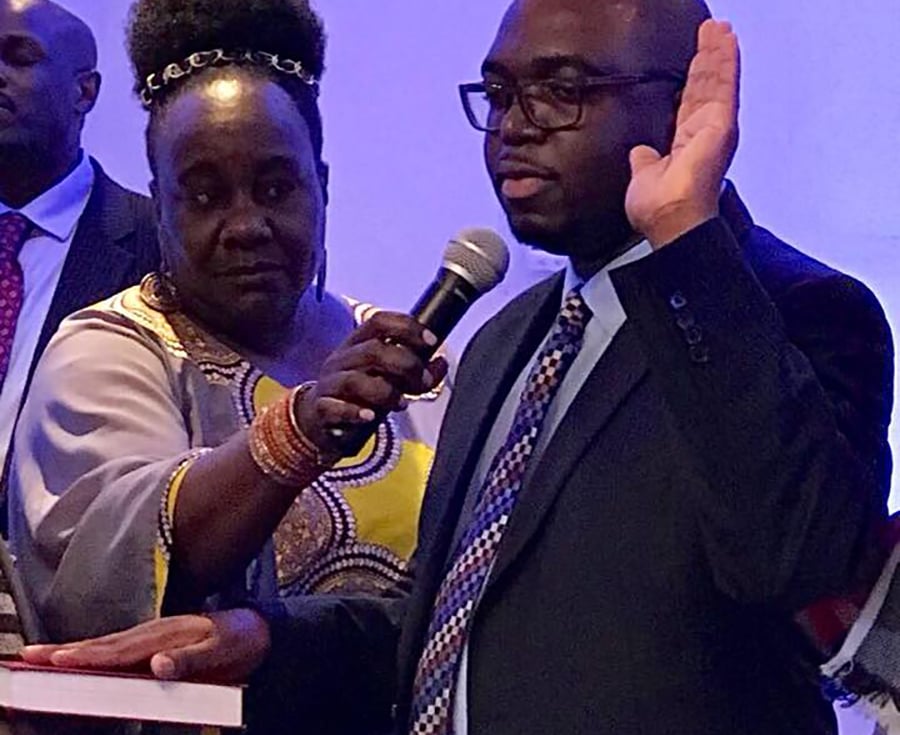 In April however, Kawuma took a master stroke, dragging Atigo and group to Court in the State of Massachusetts. Consequently, summons was issued and handed to Atigo and a group of UNAA executives including UNAA Council Speaker Alex Ssemwanga.
When contacted at the time, Monday Atigo said; "That court case doesn't stop UNAA Business from proceeding just like we have the Musoke Case (2014) still collecting dust on the shelves."
Kawuma wants an injunction against the UNAA executive, but so far no decision has been taken on the legal case which leaves his fight with Atigo a physical one but the former insists that; "Mr. Atigo's motion for a 60 day extension in court was denied by the judge and a ruling is going to be made on an injunction."
In that regard, the two "presidents" are going about their different duties, launching one thing after another, meeting community members and mobilisation.
Shortly after serving summons to UNAA executive, Kawuma visited Seattle (May 5) for a town hall meeting but the numbers were miserable as his strong hold, the UNAA Board of Trustees had just announced their end of mandate.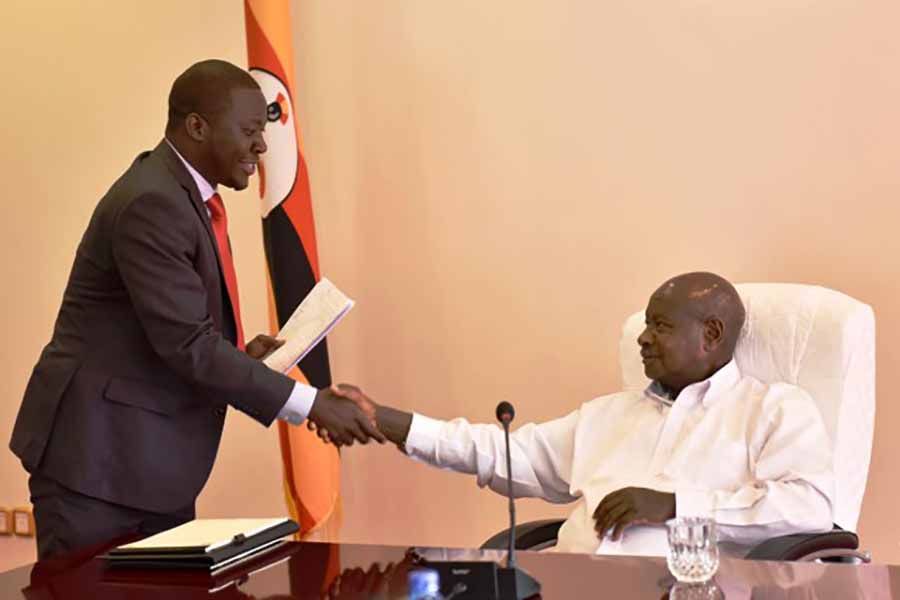 Ideally, the BOT were Kawuma's number one stronghold and their end of mandate came as relief to Atigo who had already nominated new members to the Board (April 2).
Atigo and the Board that was headed by Dr Joseph Buwembo had already clashed several times with the former accusing the latter of being illegally constituted. Atigo would later fire the Board but they refused to leave.
But the Board had no time on their hands, soon Buwembo was forced to constitutionally declare the end of mandate for him and his team, and in the letter issued May 2, he reiterated that the impasse within the UNAA government in relation to Kawuma and Atigo issues had greatly hampered their work.
And now with the board gone, Kawuma started a new strategy, launching his programs, the latest being an investment program dubbed Temba (climb). The launch which was also poorly attended according to pictorial evidence happened on June 2, at the same time another event by former UNAA President Moses Wilson was happening in Seattle.
A section of UNAA Members took to social media saying that Kawuma's weekend activities were illegal and proof that he is not acting on behalf of UNAA, if he was genuine he would have taken his business initiative to the UNAA Council for approval, all UNAA projects are approved by the UNAA Council or the Annual General meeting. To make matters worse, no elected or appointed UNAA official attended Kawuma's weekend business session.
Atigo would later reiterate that Kawuma's event turn up only confirmed him as a "wannabe president"
UNAA's presidential mystery can easily be spotted in Kawuma's Facebook message when he says;
"The public stunts they (Atigo's group) keep engaging in – opening new UNAA website, opening new bank accounts for the organisation to collect convention membership money without any oversight might work in the short term but they don't have a future in our organisation. The community is now aware of what has been happening in UNAA for years. The financial audit has revealed missing funds, community developing funds have been misappropriated, Ugandans are being charged money for convention invitation letters which Funds often never make it to UNAA accounts, we also have kickbacks on convention contracts. We are going to clean this organisation up, it might take months or even more than a year but it's not going to be business as usual."
What you may need to know:
UNAA is the oldest diaspora organisation by Ugandans, it currently attracts an annual financial contribution from President Museveni to the tune of $100000 (shs370m).
UNAA is a registered nonprofit organisation run on a constitution.