Ibrahim Abiriga, the Arua Municipality MP who was gunned down in Kawanda, hours ago, was unashamedly NRM.
He wore yellow from head to toe. He will be remembered for a number of things including his vocal support for the removal of the presidential age-limit.
Yet he was also a friendly and humorous fellow.
In 2015 Ibrahim Abiriga, then Yumbe Resident District Commissioner resigned to join politics.
Abiriga became famous when he urinated on the wall of ministry of Finance on September 25, 2017 and was later charged with being a public nuisance and appeared before Grade one Magistrate Beatrice Khainza.
"I was badly off. Should I have kept urine on myself? What is the problem with that?" Abiriga said in a televised interview at the entrance of Parliament chambers.
In 1971, Abiriga joined the army but applied to continue with school under the department of education at Grammar Secondary School where he completed Ordinary Level.
After nine months of training, Abiriga was deployed in the Secret Service at Makindye Military Police in Kampala.
In 1967 he sat for his Primary Leaving Examinations at Rhino Camp Primary School
In 1973 he sat for his Uganda Certificate Examinations at Kampala Grammar Secondary
He later went on to do a certificate in administrative law at Uganda Christian University
And subsequently did a certificate in Public Administration at Uganda Christian University and certificate in Public Administration and management at Makerere University in 2011 and 2015 respectively.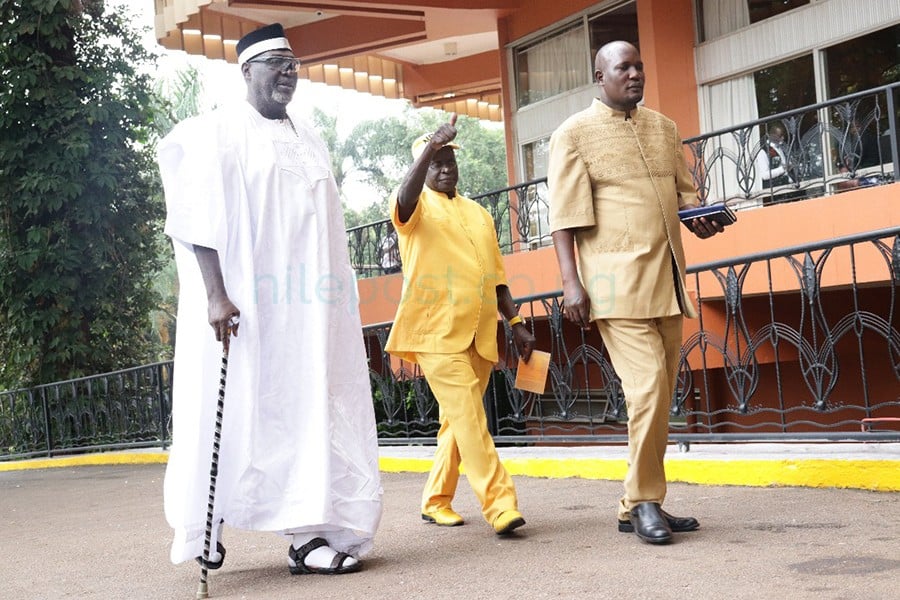 In 1956 the current Arua Municipality Member of Parliament (MP), Col. Ibrahim Abiriga was born in the West Nile region.
In 1971, he joined the Uganda Army (UA) and mostly served as the Manager of Pakuba Lodge in the present-day Murchison Falls National Park.
After the overthrow of Iddi Amin in 1979, he fled to Congo and Sudan. In exile, they formed fighting groups to fight the new successive governments in Kampala.
In 1986, the 1,200 strong UNRF joined Museveni's NRA and were mostly formed into the NRA's 73rd Battalion.
Ibrahim Abiriga who had also joined the NRA in 1986 rose to become the 2nd Division Administration Officer (DAO). He served in that position from 1988 to 1990 when his active military career informally ended.
A decade later, Ibrahim Abiriga contested for the Madi Okollo parliamentary seat but lost to the opposition candidate.
Consequently, President Yoweri Museveni appointed Abiriga to the position of Resident District Commissioner (RDC) of Arua District.
In 2014, Abiriga was transferred from Arua to Yumbe district as the RDC.
In 2015 Ibrahim Abiriga, the Yumbe Resident District Commissioner resigned to join politics. Abiriga resigned two weeks ago to focus on his campaigns on the Arua Municipality MP seat.
However, in June 2015 he quit the position of RDC to run for Member of Parliament for Arua Municipality on the Museveni party ticket.
In September 2015, Abiriga was suspiciously nominated by the EC not in Arua but in Kampala.
In February 2016, the Electoral Commission (EC) disqualified him from contesting for the Arua Municipality.
The EC's decision reversed the District Returning Officer's earlier decision that had nominated him.
A week to the election day, Museveni ordered the Electoral Commission to reinstate Abiriga on the ballot paper.
Abiriga won the resultant election and until his death today, he was the MP for Arua Municipality.