Federal Democratic Republic of Ethiopia's new Prime Minister H.E. Dr. Abiy Ahmed Ali, is in Uganda for a two-day state visit at the invitation of H.E President Yoweri Kaguta Museveni.
According to the presidency, Abiy Ahmed Ali arrived Friday mid-morning and will tomorrow, be feted at the National Heroes Day with a Pearl of Africa Grand Master Medal.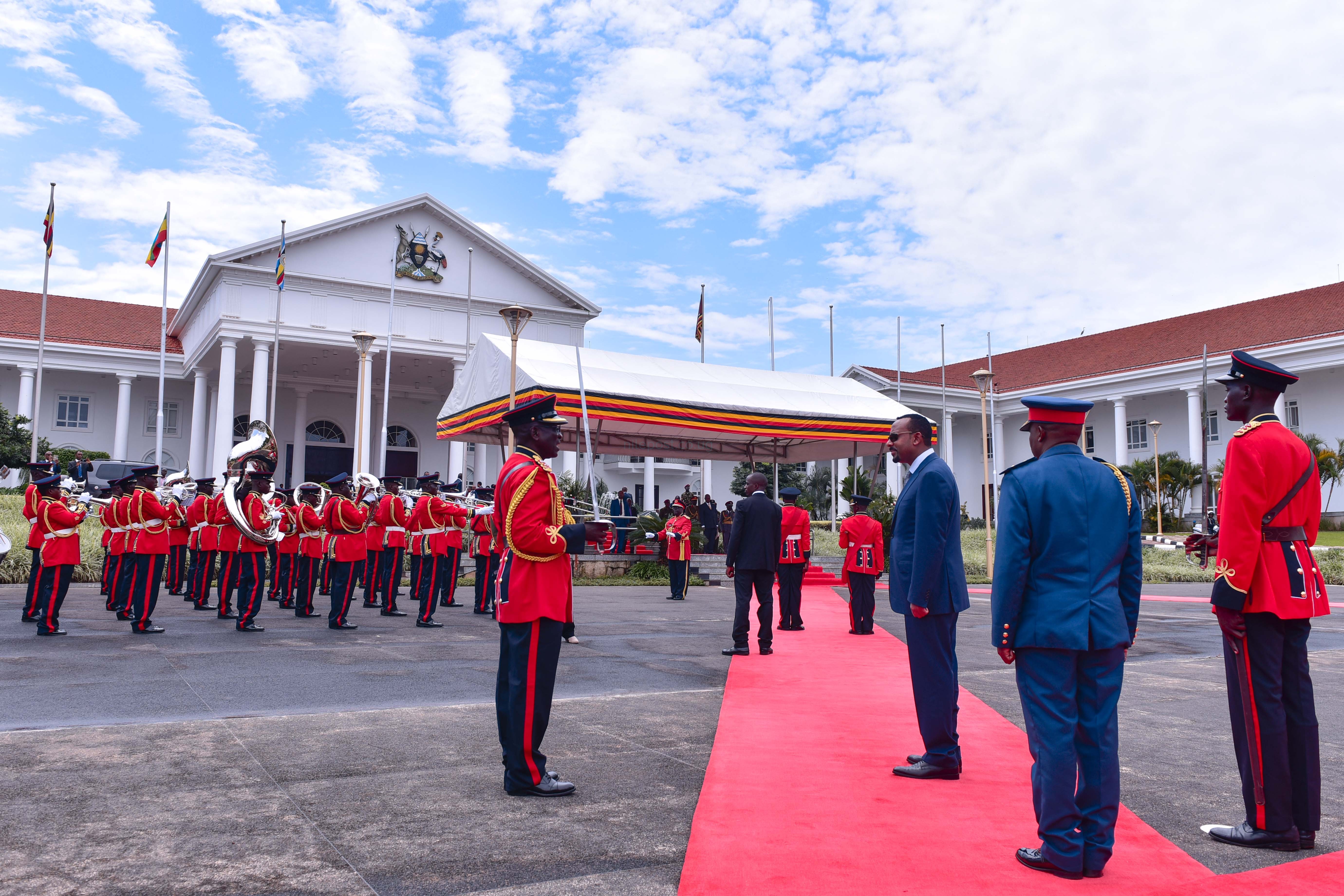 "The two leaders will hold tete-a-tete meeting and later lead their various delegations to a bilateral meeting. Thereafter they will hold a joint press conference and issue a communiqué. Prime Minister Abiy Ahmed Ali will later be hosted to a state luncheon," a statement from the presidency reads in part.
"On Saturday, the PM will be the Chief Guest at Heroes Day celebrations at Birembo sub-county in Kakumiro district. He will be awarded with the Pearl of Africa grand master medal and later address the people," the statement continues.
Abiy Ahmed Ali is the 12th Prime Minister of Ethiopia. He is also the Chairman of both the ruling Ethiopian Peoples Revolutionary Democratic Front (EPRDF) and the Oromo Peoples Democratic Organisation (OPDO), which is one of the four coalition parties of the EPRDF. PM Abiy is also an elected member of the Ethiopian Parliament.