Uganda Waragi, commonly dubbed the spirit of Uganda will now be officially imported and allowed on the UK market.
The news was announced by His Excellency Amb. Julius Moto – Uganda High Commissioner to the UK during the Uganda-Uk business forum held Tuesday 29th May 2018 at the Council House, Birmingham City Council, UK. It was organised by The High Commission of the Republic of Uganda in London in conjunction with Uganda's Honorary Consul to Leicester and the Midlands.
"Made in Uganda and for the rest of the world, Uganda Waragi, has been duly registered in the UK by Her Majesty's Revenue and Customs and will be officially available in the UK market," Moto announced.
" We are like an aircraft, on a runway, about to take off. With new infrastructure and given our endowment in the natural resources that we have, we are about to take off as we are now making our own products. We are supplying the East African region which is our biggest market and a lot of our products are now also reaching the United Kingdom," Moto added.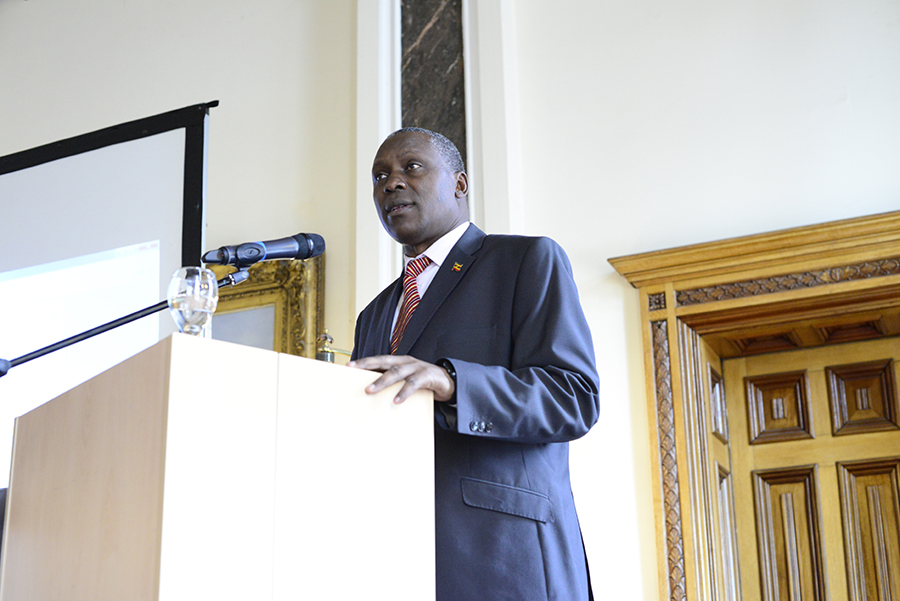 Uganda Waragi will be distributed by AFlyU Ltd, Sole distributor for Uganda Breweries Limited's products in the UK and Ireland.
Capt. Paulo Okidi, AFlyU Ltd – Sole distributor for Uganda Waragi in the UK called upon Ugandans in the UK and Ireland to support the country by buying and enjoying the product.
"Uganda Waragi has been in production for the last 72 years but has never been imported officially into the United Kingdom. I call upon all Ugandans and friends of Uganda in the UK to support our country by supporting our Made in Uganda "Uganda Waragi.""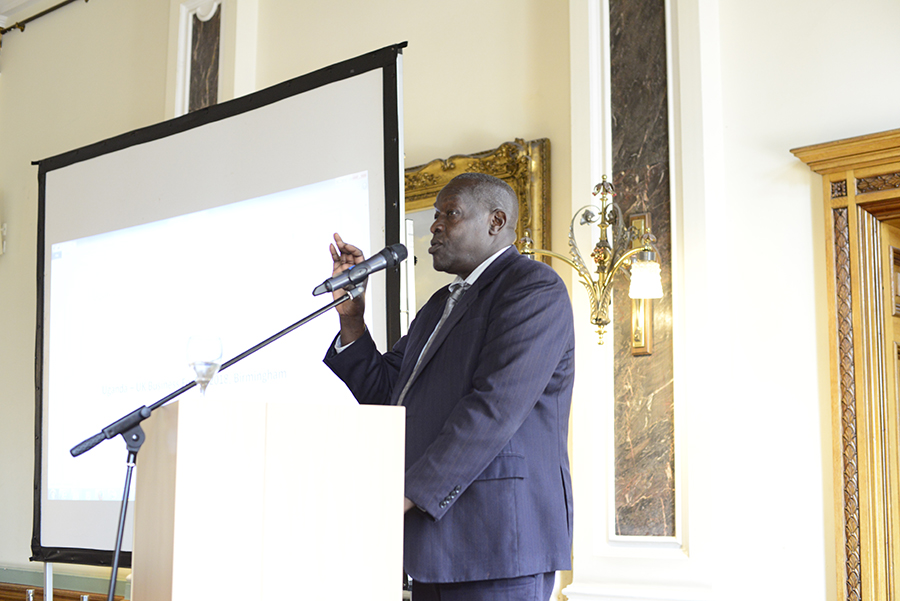 Mr Godfrey Kwoba, the minister counsellor, commercial and economic matters, Uganda High Commission-London attributed the launch of Uganda's spirit to the good business and political relations between UK and Uganda.
"Given the fact that politics works together with business and politics has always been good between our two countries, this explains why business has been good between Uganda and the UK," he said.
Alfred Balinda, First Secretary – Uganda High Commission, UK and Ireland ended the launch by saying " Some call it the tears of joy, some call it the scent of the earth, we call it the Spirit of Uganda."
Ugandans in the UK have been sending relatives for a bottle or two of the product while traveling there, this has however been done illegally and will no longer be the case as Uganda Waragi will be available for them in the market.
The UK launch follows another group of Ugandans in the United States under their umbrella body UNAA Causes who will in September launch a Ugandan restaurant chain aimed at serving Ugandan coffee and delicacies.