Two people have been arrested by police for carrying a coffin to parliament in protest against women kidnaps.
Since the kidnap and subsequent murder of Susan Magara in February 2018, a number of people especially women and girls have since been kidnapped.
On Monday, a group of youths that identified themselves as the alternatives carried a coffin to parliament in protest against the wave of crime.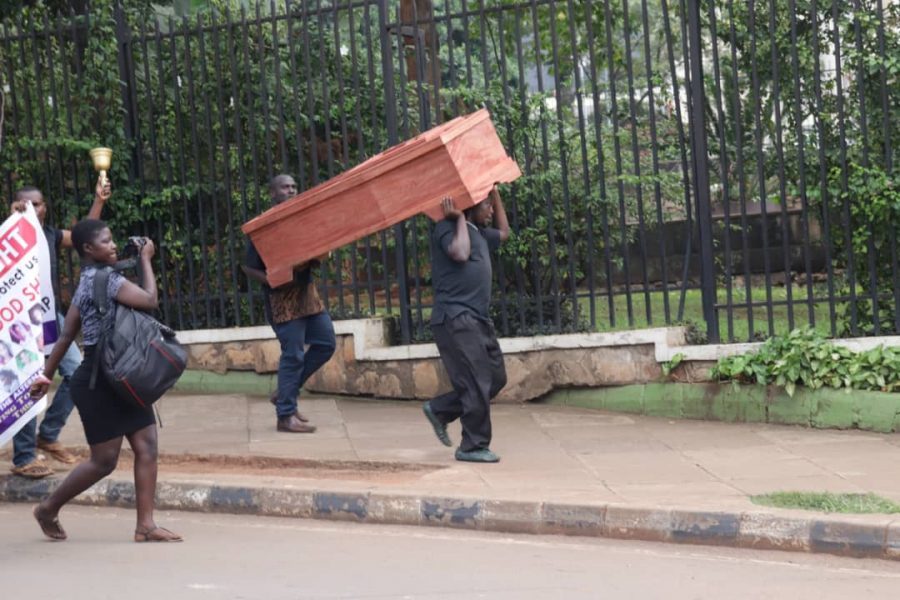 "Parliament has just sat back as females are being kidnapped," the group shouted as they marched to the main entrance of the august House.
The group accused the speaker of Parliament Rebecca Kadaga of not caring as fellow women are being kidnapped.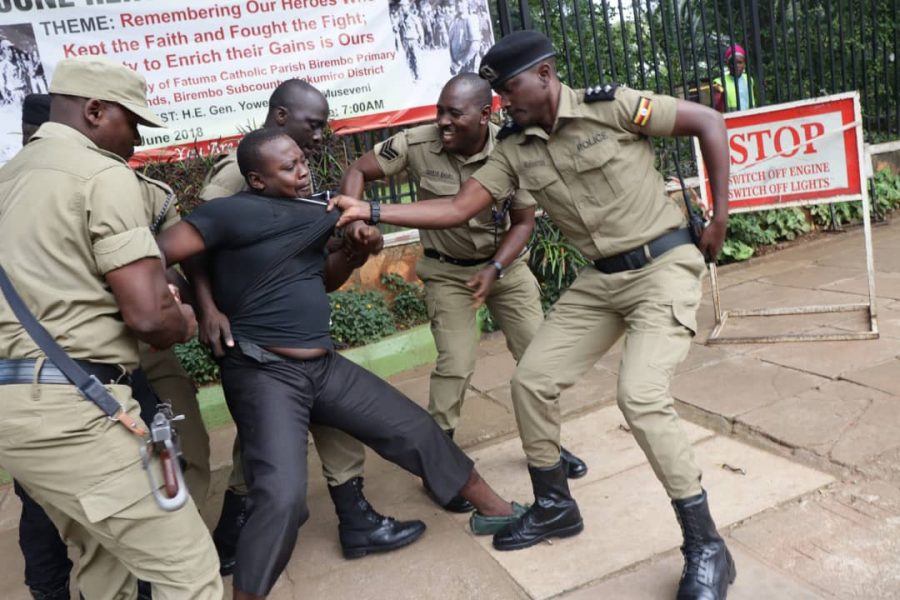 The group was however intercepted by police before two of them were arrested.
Kampala Metropolitan Area police spokesperson Luke Owoyesigyire confirmed the arrest of Achom Rebecca and Ferdinand Ruta over incitement of violence.
"They are currently detained at the Central Police Station in Kampala,"Owoyesigyire told the Nile Post.
Susan Magara,28, a cashier for Bwendo diary farm in Hoima district was kidnapped on February 7 as she left work along Kabakanjagala road in Rubaga division.
Despite getting a shs700 million ransom from her family, Magara was killed and body dumped along the Entebbe express highway.
Over 50 kidnaps have since that gruesome incident happened but a number of them have proved to be self-initiated by different individuals in a bid to solicit money.