Thousands of pilgrims remain stranded and others lost at Namugongo with no means of transport to return home after yesterday's Annual Uganda martyrs day celebrations.
The stranded pilgrims who trekked long distances from all corners of the world blame their misfortune on politicians and prominent persons who attended the celebrations for causing commotion at the shrine.
By 8am, the streets of Namugongo were busy like never before with heavy traffic as the roads could now be accessed by everybody unlike June 03, 2018 when some were closed off.
The sight of stranded pilgrims with their property on the side of the road are hard to ignore.
The road to the Catholic shrine is dotted with heaps of garbage, used polythene bags drift all over the place and some of the rubbish has even been dumped into the water channel.
There is still a heavy presence of Uganda People's Defence Forces (UPDF) personnel, military police and counter terrorism police in the area. The security personnel keep a wary eye with a police truck parked next to the shrine entrance.
Unlike in the past few days where security checks caused long lines, former pilgrims can now walk in and out of Namugongo easily.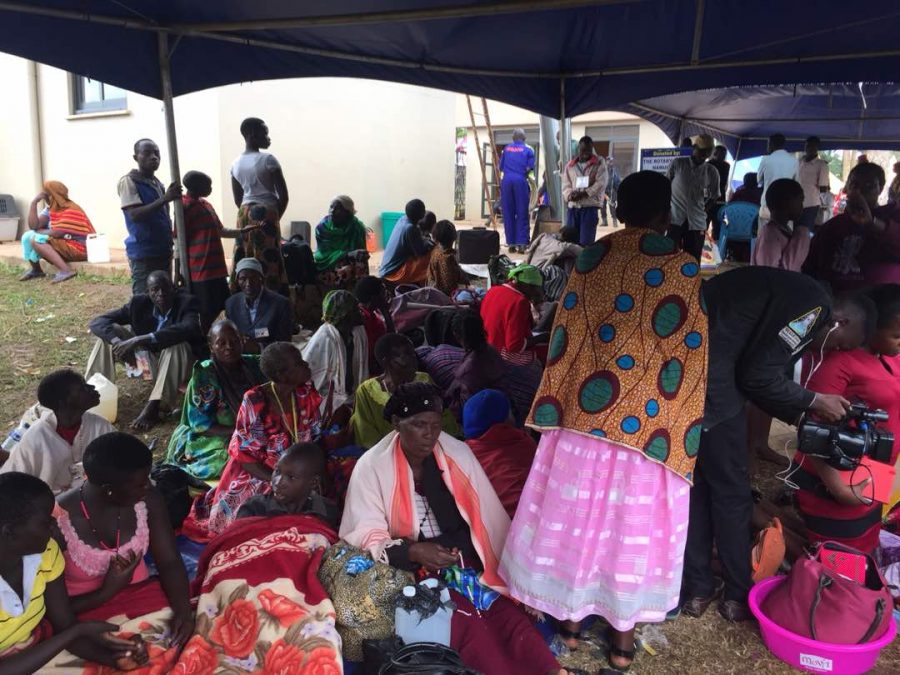 The police child and family protection unit is camped to the right of the shrine ready to help many pilgrims looking for their lost children.
Yosephina Nabitenje from Kasese Archdiocese says she lost touch with pilgrims she came with after there was a stampede. She is unsure where her colleagues are or if they are safe. Her predicament is that she lost her phone and the money she had on her so she is stuck at Namugongo.
A few metres away is a sobbing young girl who claims she has lost touch with her siblings Teddy and Sharon who had gone to fetch water from a tap.
The young girl has no idea how to contact her siblings nor does she have transport fare back home.
Many of the pilgrims still milling around Namugongo are angry with the preferential treatment many VIPs and politicians received.
The pilgrims say in an attempt to separate ordinary pilgrims from the VIPs, security officials often led to stampedes and people losing touch with each other.
However, Isaac Mphweya, a first time visitor to Uganda, had a fulfilling spiritual experience celebrating Martyrs Day at Namugongo.
He is appalled that more attention was not paid to sanitation needs of the huge crowds that turned up.