A total of 191 officers from Uganda Peoples' Defence Forces (UPDF), Uganda Police Force (UPF) and Uganda Prison Services (UPS) have graduated in two courses; trainer of trainees of Political Education and Leadership Development Course (PELDC) and Advanced Joint Political Education and Leadership Development Course (AJPELDC) at the National Leadership Institute – Kyankwanzi.
The graduates of the second intake for the year 2018 completed the two months course which covered various topics including regional integration and Pan Africanism, NRM/NRA Revolutionary Struggle 1981-1986, the role of Ideology in National Security, Geo- Political situation among others.
Speaking at the closing ceremony of the course,the Chief of Defence Forces Gen David Muhoozi , implored the graduates on the importance of understanding National Defence and Security.
He cited food, environment, human and water security, nation building,terrorism, transnational crime, cyber crime and influx of refugees.
The CDF emphasised the role of a Joint National Force that he said ensures the country remains stable.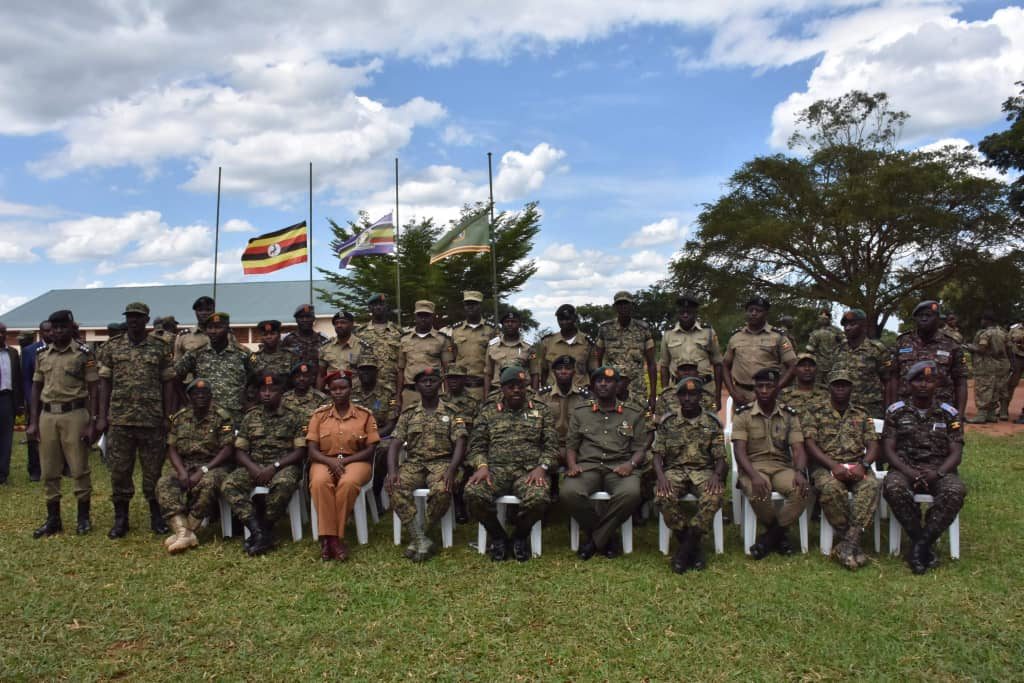 "Defence is subject of security so everything is of a security concern right from food, employment and energy "he said.
He commended the participants for the endurance and congratulated them upon completing the course successfully.
The Director of the institute, Brig Kasura Kyomukama urged the graduates to disseminate the learned and acquired knowledge to their subordinates in their respective areas of work.
"Walk the talk but don't only rely on theory. Transfer knowledge and become disciples in your work places" he emphasised.
He applauded the leadership of the army,police and prisons for allowing their members to participate such important courses.
Cadet Asst Superintendent of Police Niwagaba Elly Mafundo emerged best overall in Advanced Joint Political Education and Leadership Development course whereas Maj. Amos Gafayo Timugayo emerged best overall in Trainers of Trainers in PELDC.
SP Kutusa Marion was best lady officer, SP Otoro Roman Japeth was best in Teaching Practice, Maj Francis Odikiri had the best attitude in AJPELDC, while SSP Sana Breda was the best resilient student.