A city lawyer has petitioned the Constitutional Court seeking for orders to have businessman Godfrey Kato Kajubi freed and his murder case heard again.
Kajubi was in 2012 convicted and sentenced to life imprisonment after being found guilty of hiring Umar Kateregga, a witchdoctor and his wife Mariam Nabukeera to slaughter 12 year old Joseph Kasirye for ritual purposes.
The sentence was handed to him by the High Court presided over by Justice Mike Chibita who is now the Director of Public Prosecutions.
However, in a petition filled by Musa Ssembajja, a lawyer with C. Mukiibi Ssentamu and company advocates, he argues that the DPP subjected Kajubi to an unfair trial when they decided to bring Kateregga and Nabukeera as accomplice witnesses when they did not qualify as such.
"The act led to conviction of Kajubi and sentence to serve life in prison because of their evidence as principal witnesses, an act that infringed on his constitutional right to be subjected to a fair trial," says Ssembajja who claims to be a concerned citizen and a lawyer who ought to assist court at all times.
"Kateregga and Nabukeera did not qualify as accomplice witnesses because they did not pass the test required of them."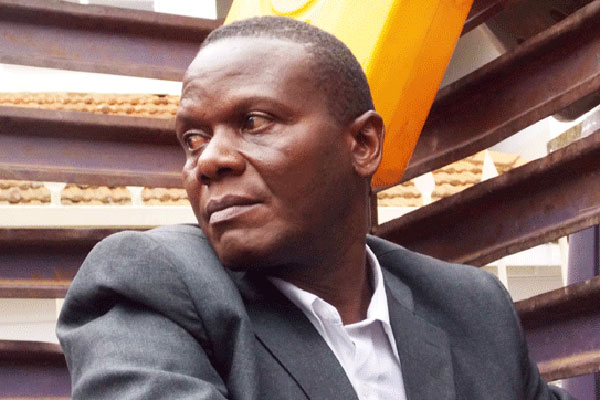 He contends that for one to be treated as an accomplice witness, they must either be tendered a pardon on discharge or brought as witnesses after being subjected to a trial, a thing he says did not happen to the two witnesses.
He argues that Nabukeera and Kateregga did not qualify as accomplice witnesses because they distance themselves from participation in the murder by stating that they were put at gun point by Kajubi , a position different from their extra judicial statements made before the then registrar of Masaka High Court.
Ssembajja wants the Constitutional Court to declare that the DPP subjected Kajubi to an unfair trial which contravened his constitutional rights and rendered the proceedings a nullity.
"The petitioner seeks the court to quash the conviction and the life in prison sentence set aside and accordingly released from prison," the lawyer contends.
" A re-trial requiring all those involved in the kidnap and murder of the minor should be ordered and costs for the application be awarded."