Oryx energies Uganda have signed a shs75 million deal with 2017 National Rally champion Christakis Fitidis ahead of the Fort Portal rally set for the weekend.
Speaking at the function to announce the sponsorship, Oryx Managing Director Peter Businge described the deal as one of the best currently, adding that it is part of their efforts to help and motorsport in the country.
"Being a good driver with over 30 years of experience, we chose Fitidis because we are confident in him to represent the brand well,"Businge said.
"A biggest percentage of the deal will be in cash, fuel and lubricant packages whereas a small percentage will go to marketing."
Asked on the duration of the deal, Businge said they are currently sponsoring Fitidis for this year's National Rally Champonship but noted there is room for extension of the contract considering the driver's performance.
"We expect him to represent the brand well with podium finishes in the year," he said.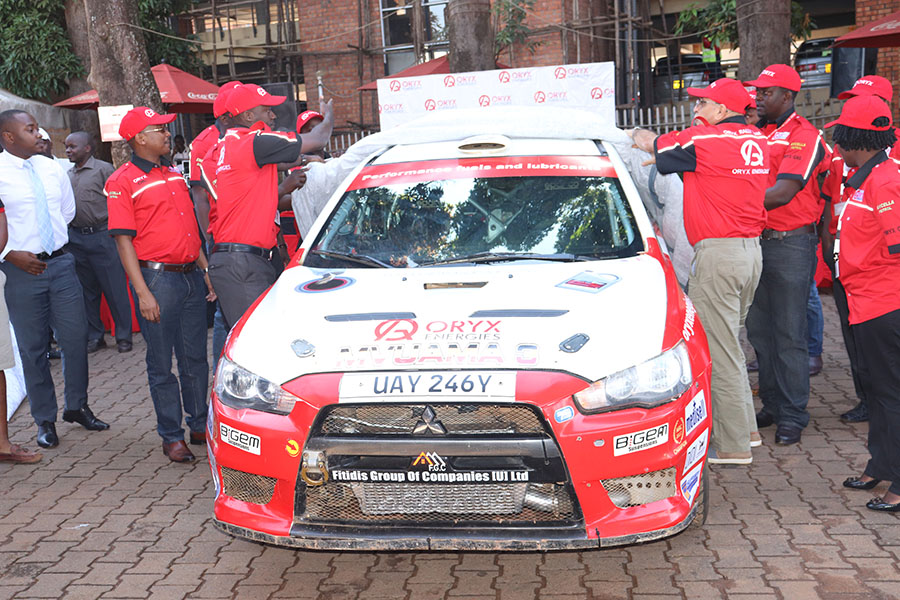 Asked whether the deal will also cover the Africa Rally Championship in Zambia and Tanzania later this year, the Oryx Managing Director said they will try to speak to their subsidiaries in those countries to see how to work on it.
Speaking at the function, Fitidis said the sponsorship is a big boost in his efforts to reclaim the National Rally Championship that he won last year.
"This sponsorship is not for myself only but the entire motorsport. In the past I have been footing my own bills for sponsorship but this deal comes in handy," the driver born of Cyprus told journalists.
"It is a big boost to allow me take more risks and become more competitive."
The Fort Portal rally is due this weekend, starting with scrutineering to be done on Friday, the Super Special stage on Saturday and four competitive sections including Bukuku (8.7km), Mabereeganyinawiru (14.41km), Rwenzori (14.1km) and Mpanga (23.99km) to be repeated on Sunday.
The event which is the fourth on the NRC calendar will have a total distance of 237.4km of which 144km will be competitive.
Jas Mangat is leading the National Rally Championship on 200 points whereas Unisan Bakunda is second on 161.
Fitidis is in third position on 140 points.
National Rally Championship standings
Jas Mangat/Joseph Kamya 200
Unisan Bakunda/Umar Kakande 161
Christakis Fitidis/Eric Nzamwita. 140
Susan Muwonge/Edmond Kyeyune 110
Kepher Walubi/Anthony Mugambwa 105
Ponsiano Lwakataka/Sam Mugisha 95
Dr.Ashraf Ahmed/Edward Kyeyune 90
Duncan Mubiru/Musa Nsubuga 75
Fred Wampamba/Paul Musaazi 65
Hassan Alwi/Enoch Olinga 50
Ronald Ssebuguzi/Leon Ssenyange 50