The Heart of Explorer is restless by default and the lingers and hungers only settle on a discovery.  Ben Ntale  set-out to explore the little known Lake Opeta in a bid to establish and or unearth its respective secrets. Uganda is a land of contrasts and incredible diversity of wildlife that is not only tempting and charming but warrants thorough exploration. One of the most unspoiled and unrivalled areas in Uganda is the exceedingly remote Lake Opeta.  This marshy and  floating Islands-laden lake is only navigated by a very small section of the Teso community.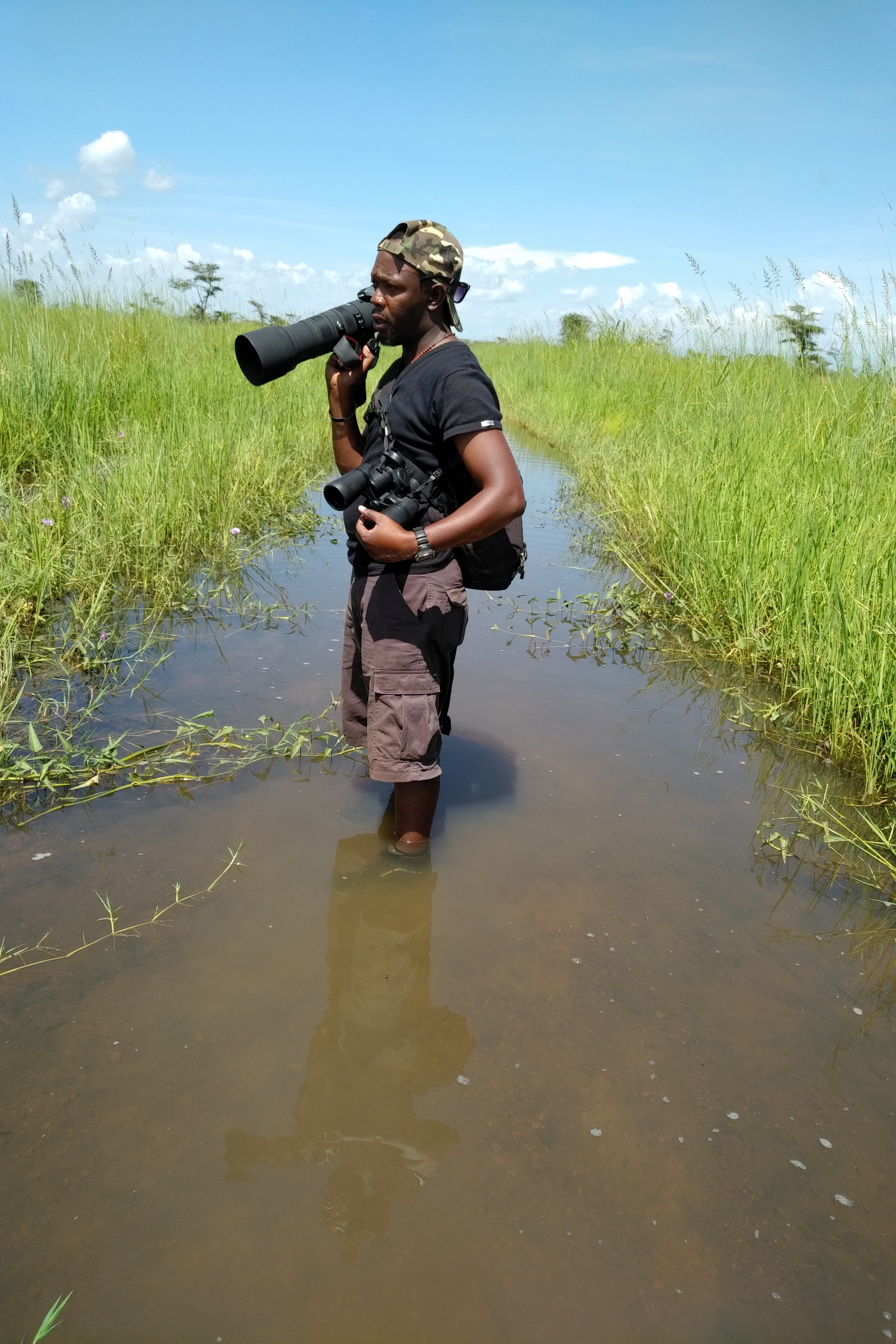 With scanty and unverified information available about the existence of the Fox's Weaver, Ben thought that this could be one special occasion for him to catch glimpse of it. On Sunday, 13th May 2018, he crossed lake Bisina  by ferry from Agule-Kumi dock to Akokoriyo and continued by Boda Boda to Magoro sub-county.
With the help of Robert, his local guide he meant to continue to Angisa landing site on Lake Opeta. Given the flooding in the Aranyamuge stretch his boda boda could not continue. Ben together with his guide embarked on a lengthy trek along a flooded stretch with water up to their knees.
This, however, did not impede his roving eye from spotting birds and photographing them along the way. After an approximately 4hr walk covering about 12kms, he reached Angisa and embarked on another unforgiving canoeing session back to the mainland.
Upon return to Kampala he published pictures that he had earlier on taken on Lake Bisina thinking that they were for the Fox's Weaver. His presentation was disputed by the birding fraternity that identified the bird he had presented as a Northern Brown-throated Weaver rather than a Fox's Weaver.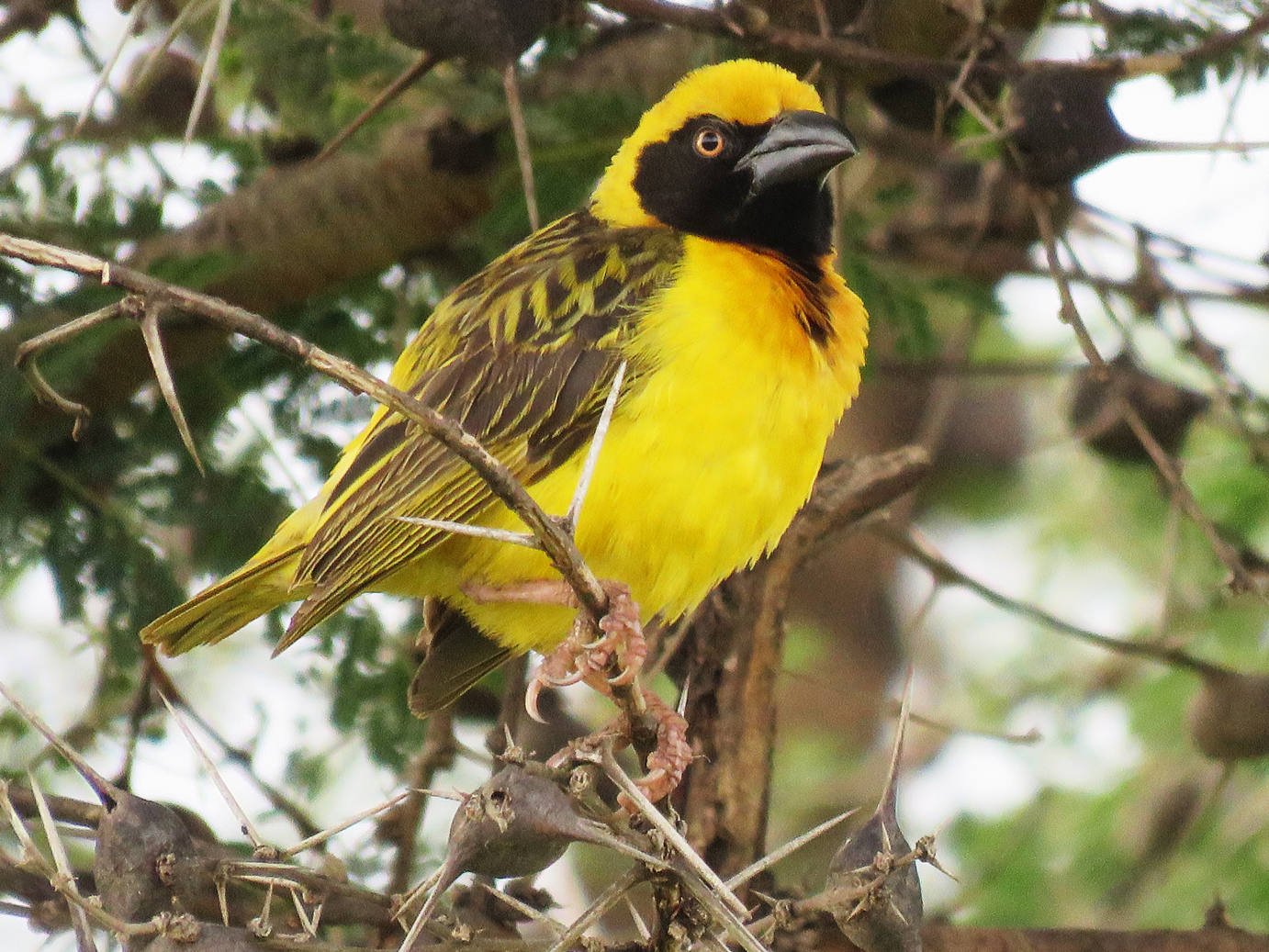 He, then presented a screen-shot of another Weaver bird whose approval sent the entire bird-guide club into shock. It was indeed the feared non-existent or extinct bird. Ben Ntale had rediscovered the Fox's Weaver thus reignited exploration spirits of the entire Uganda birding community. Among the over 1060 bird species recorded in Uganda, the Fox's Weaver is the only endemic bird. It is that special a species.
According to the International Union for the Conservation of Nature (IUCN), Fox's Weaver was first identified by an English Zoologist called Harold Munro Fox. It was then, described by  both Captain Claude Henry Baxter and Cyril Winthrop Mackworth-praed.
These two gentlemen were prolific ornithologists (people who conduct study of birds). Fox is believed to have collected the Specimens of the Weaverbird on 30th July 1913 at Ngariam (male) and on 14th August 1913 at Usuku (female). Fox gave the specimen to Stephenson Robert Clerke ( British ornithologist) who presented them to British Museum in 1923.  The weavers were overlooked until 1947 when Grant and Mackworth-praed recognised them as new species. The bird was named after Harold Munro Fox thus Fox's Weaver.
As one Crammy Wanyama (a Ugandan Birding Specialist) observes, Fox's Weaver is somewhat a nomadic species that surfaces in areas of Kumi and Soroti over breeding season. They (birds), then move to remote areas in the southern section of Pian Upe Game Reserve. The best time to catch them is over breeding season that occurs in April and May with June as the apex of the breeding season. Mr. Wanyama adds that the best time to catch them non-breeding is October.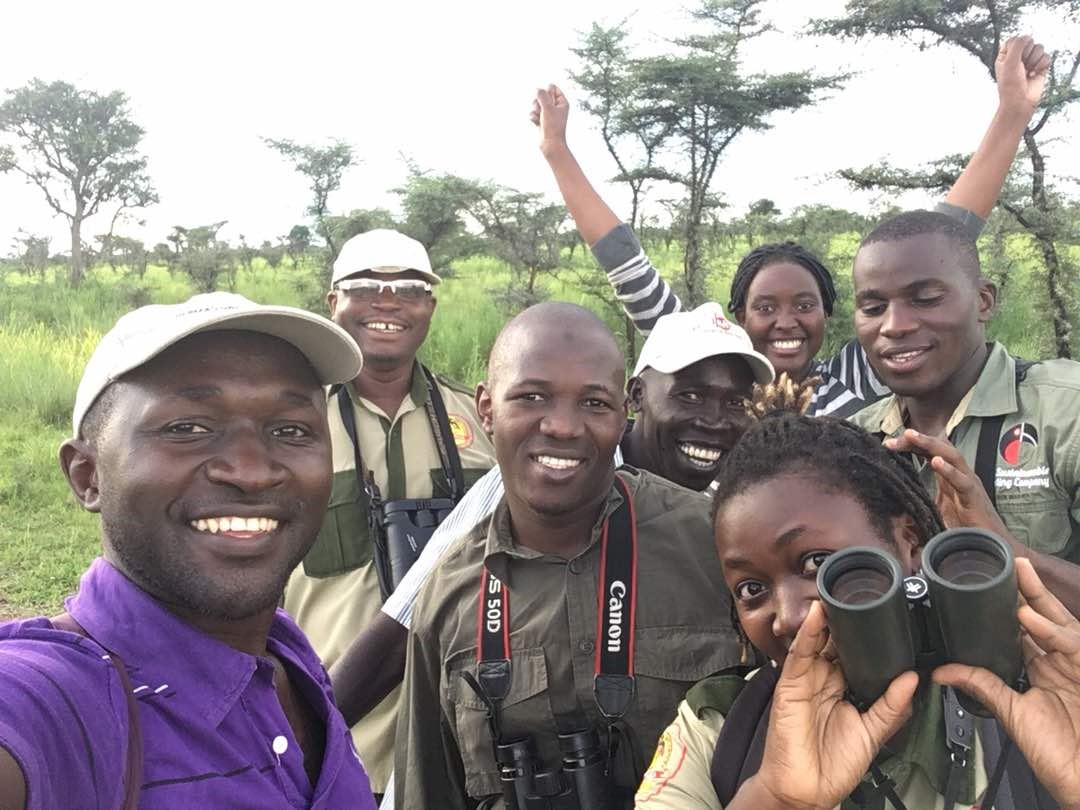 Upon confirmation that Ben Ntale's picture was indeed that one of a Fox's Weaver, Herbert Byaruhanga (a Ugandan Birding Specialist) announced it on his social media platforms. He called upon birders to follow in Ben's exploration steps to both see and photograph the bird.
The exodus by birders (bird lovers) to Kumi,Magoro and Aranyamuge stretch is ongoing with the first group registering success of spotting about 12 Fox's Weavers nesting. The second group was lucky to even spot another rare species called the Karamoja Apalis in the same area. The third group has hit the same jackpot and more elaborate coverage of the once indefinable bird is ensuing.
The rediscovery means tons to Teso region and to Uganda at large in terms of tourism. The Eastern Birding route is going to be active and busier than ever with many international birders coming to see a bird that they cannot see anywhere else in the world. Soon towns like Magoro shall start benefiting from tourism. The infrastructure of the area is likely to assume more attention from the central government given the tourism potentiality of the region.
We now have clear images and videos of the Bird that is only found in Uganda. We should celebrate and honour the species given how special they are to us. We can elevate it among our National symbols just the Seychelles does to the Coco De Mer and Australians do the Kangaroos. We should have this and all other special natural endowments in our National Curriculum so young generations can learn, get to value nature and conservation.
Mr Ntale is the founding manager of Apetreks Uganda (@apetreksug), a tour company.
Twitter: @ntaleh
Website: http://www.apetreks.com/