Ugandans in every nook and cranny are 'mad' following a tourism partnership deal between neighbours Rwanda and premier league club Arsenal FC.
Arsenal has signed a three-year deal with Rwanda Development Board through its subsidiary 'Rwanda Convention Bureau' to promote the country's tourism and Ugandans are not liking one bit about this.
The deal will see Arsenal's kit sleeves written on; Visit Rwanda.

Francesca Mukama commented thus: "Wow.. what happened to "Uganda.. Gifted by nature?"
Jacobs Seaman posted a picture of Museveni riding a bicycle and captioned: "And here is Uganda."
"Uganda advertised on CNN for months. Return was low. But Rwanda just did that sleeve and the world is talking. Wasteful? In three years Rwanda will get more than ten times the investment. Imagine Rwanda could be advertising with Arsenal stadium and events like kwita izina are now guaranteed to explode," he added.

Atukwasize Chrisogon was not impressed, saying; "Rwanda is wasteful, they are short on tourism, they have nothing to sell. And I fear they are wasting too much money on something that will potentially yield no big result."
DJ Mosh was also quick to register his jealous: "Let Rwanda sponsor after all Arsenal will come to Uganda next year.

Other People's comments
Musa Kiggundu: "And don't forget. Rwanda is our direct competitor especially with Mountain goliras. So with Rwanda Air, now this how do we beat competition. Impossible! Kenya is way too far, so who are we competing with?"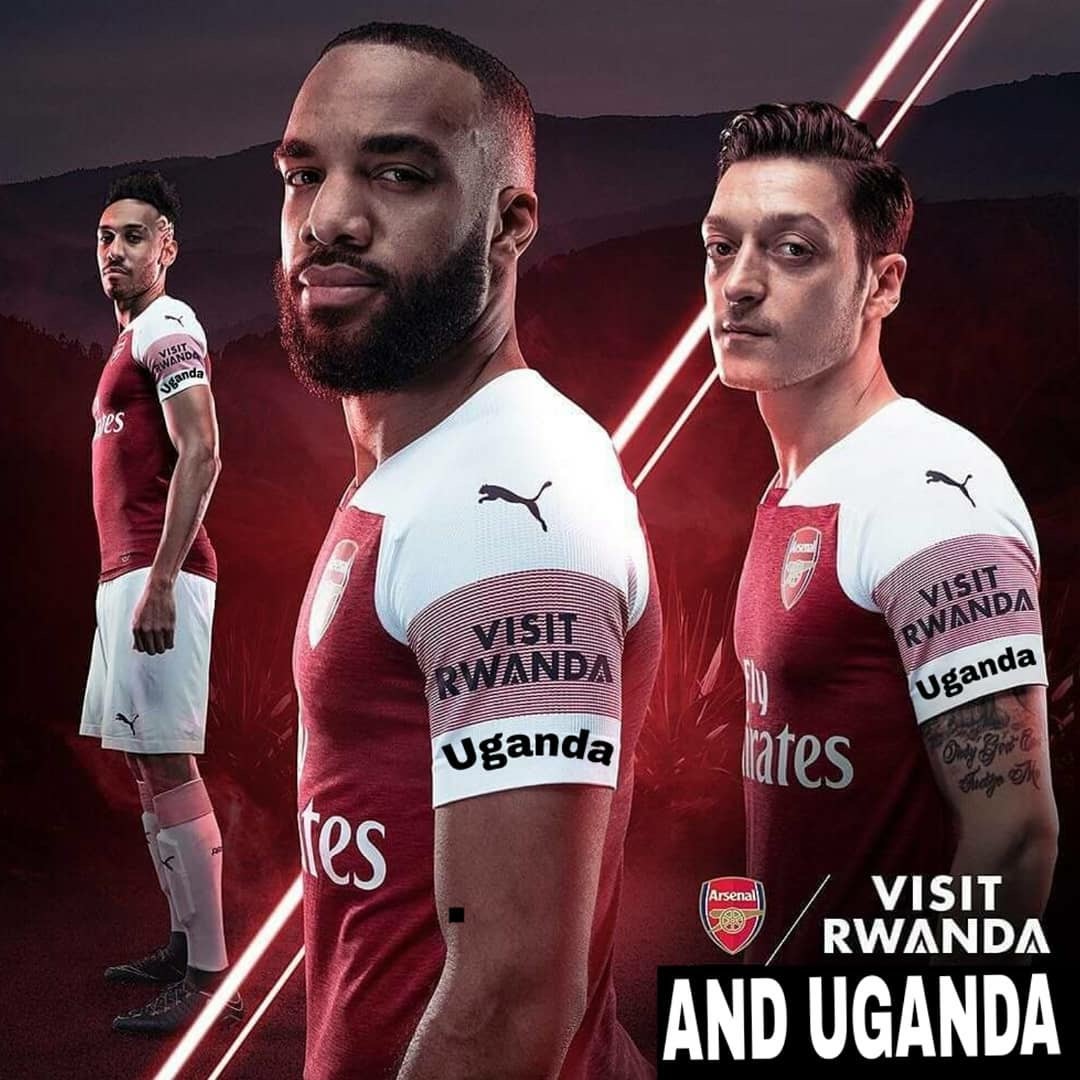 Arinda Watson: "see how Rwanda is marketing her tourism……. and our beautiful lions are being poisoned by our very own. But very soon UWA will partner with Manchester united."
Lamet Jawotho: "Now that's a prospering nation. Their tourism ministry and most certainly other systems are functioning not like our Uganda where everything is dead. Big up to the leadership of Rwanda, shame on those of Uganda who by no means are able to achieve such."
Beinomugisha Roland: "You can imagine a country like Rwanda managing to sponsor a big club in England like Arsenal in order to boost their tourism industry which is not worth that of Uganda. That shows Uganda is still behind in terms of decision making and development….. And putting that aside you even get surprised seeing Kenya also coming up with a decision to make our very own Ugandan artist Eddy Kenzo as their tourism ambassador in order to boost their tourism industry, now where is Uganda?" Bossa Kenneth: 'This is an enormous challenge for Uganda for a country that faced one of the worst human tragedies the world has ever seen, yet is taking gigantic steps towards development!! Banange Uganda tuswale ko."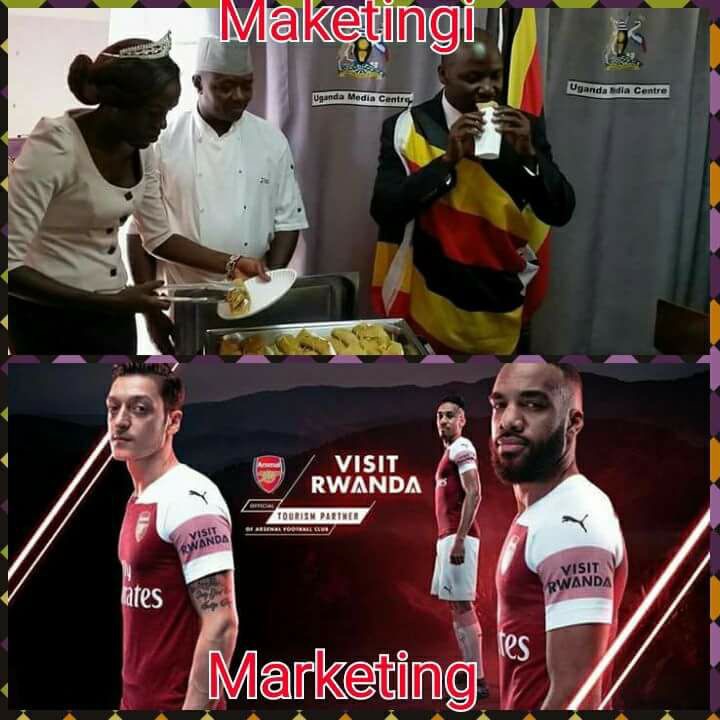 Emmanuel Bugagga: For Uganda we are good at welcoming refugee. Even in our planning we make it first priority to take care of our neighbours refugees. What a failled state we have.
Kitasimbwa Kennedy: Wise ministers dat side see opportunities for their country. And in UG they see opportunities for their families and farms. Uuuuu.
Busulwa Denis: While kiwanda is convincing his boss that rolex has put uganda on every ones lips internationally. Doomed ug.
Jihad Bacia :  meanwhile in other news, .museveni will be launching washing bay around mulago hospital.
Kays Moris Francis: In uganda we are launching rolex chapati, oba ani atuloga?
Christopher Katongole: In Uganda, we are busy promoting ROLEX chappati and watering using Mineral water bottles, What a failed State!!!