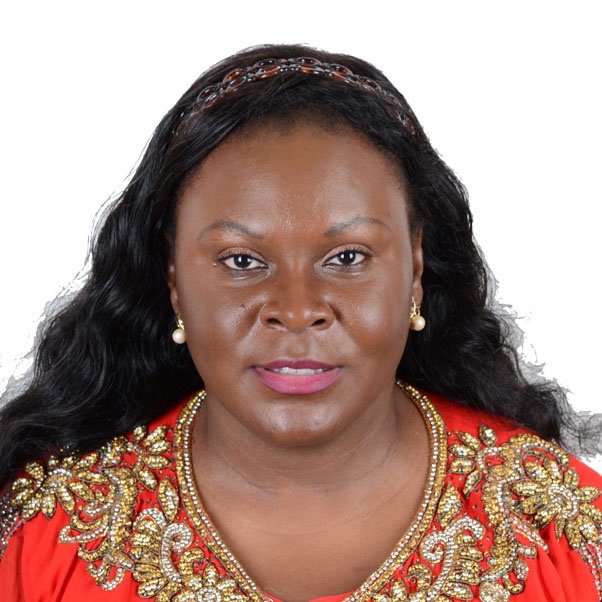 May 18th 2018, is going to be remembered as an important date for communities in Karamoja, Uganda's North Eastern region and their struggle to overcome the negative impact of climate change on their livelihoods. It is the day that the Government of Uganda through the Ministry of Agriculture built upon its partnership with the United Nations in Uganda to launch a new initiative to be known as the 'Fostering sustainability and resilience for food security in the Karamoja Region Project (SUREKaramoja).' This integrated multi-sector initiative aimed at improving food security and environmental sustainability in Uganda's mythical Karamoja region in the long term by judiciously harnessing nature while improving food security.
Why is this important?
Prolonged dry seasons, heavy rains, increased flooding and landslides as well as lightning strikes and other extreme weather events have become familiar manifestations of the impacts of climate change on communities and nations around the world. In Uganda, these impacts have led to a change in season patterns for rainfall in various regions directly affecting planting and harvesting times. In turn this has affected local farmers who until now have relied on natural weather cycles to grow their crops and ensure the survival of their communities.
In areas such as Karamoja sub-region in North Eastern Uganda, climate change has exacerbated an already dire situation. This region is generally characterized by poor rainfall distribution and reliability manifested through prolonged dry spells and flash floods. The magnitude, frequency and severity of these hazards have increased over the past decades seriously eroding the productive assets and traditional coping capacities that support livelihoods of communities in this region as they witnessed repeated crop failure and low livestock productivity.
Years of comprehensive recovery and development interventions in the region have not been able to improve human development indicators which show that the sub-region remains the least developed in the country. For example, while absolute poverty in Uganda reduced from more than half (56.4 %) in 1992/93 to less than a fifth (19.7 %) in 2012/13, 82 % of the population in Karamoja still lives in absolute poverty above national levels. It also has higher malnutrition levels at 11% compared with the national average of 6% and while the Ugandan economy grew by 5.9 % in 2014/15, the annual rate of growth in Karamoja was at 1.9 % with a Human Development Index (HDI) of 0.450 according to the UNDP Human Development Report (HDR), 2015.
Gender and inequality remain key aspects that also require a new approach to empowering communities in Karamoja as the share of vulnerability is disproportionately skewed against women. The Food Security and Nutrition Assessment (FSNA) by UNICEF (2014) revealed that female headed households remained highly vulnerable as they were worse off on several measures compared to their male counterparts including lower access to land, fewer households with at least one income earner, and poorer food consumption scores, among others. According to the FSNA approximately 16% of female household heads were either disabled or chronically ill, with young women facing various social restrictions making it extremely difficult to secure gainful employment.
The persistent poverty and extreme vulnerability that characterises Karamoja sub-region is attributed to unpredictable drought cycle, natural resource degradation leading to food insecurity, weak agricultural extension support, complex land tenure, limited access to financial capital and insufficient policy and legal guidance on the management of natural resources among others. As such pursuing food security in the Karamoja remains a complex endeavour that requires integrated approaches to address both food and nutrition insecurity as well as climate vulnerability. It also involves different partners who have worked in the region and understand some of its dynamics.
Karamoja also has great potential. The Uganda Human Development report 2015 identifies opportunities for building resilience to climate risk through diversification of livelihood options including mining, tourism, agriculture as well as value addition to woodlands and livestock. Current investments in infrastructure and a growing private sector presence are good to harness nature, improve livelihoods and spur sustainable development.
Investing in Karamoja makes sense and is the right thing to do. It is for this reason that the United Nations (UN) through UNDP (United Nations Development Programme) and FAO (Food and Agriculture Organisation) are partnering with the Government of Uganda through the Ministry of Agriculture, Animal Industry & Fisheries (MAAIF) with funding support from the Global Environment Facility (GEF) to kick start a new food security and eco systems resilience initiative in the Karamoja region. We will work with local leaders and communities in targeted districts to demonstrate and promote climate smart agricultural practises which increase crop yield while protecting the environment. We have already tested these approaches in other cattle corridor districts in Eastern Uganda where crop yields for beans and maize, etc has doubled per unit of land area. Supporting benchmarking within Uganda remains a priority approach for us.
This initiative will also promote soil and water conservation, which is important for the region as soils are drained of water as soon as the dry season sets in. Most importantly, the project will also promote agro-pastoral systems, encouraging farmers to keep their cattle in a manner that is modern, environmentally friendly and all inclusive. We recognize that cattle is an important cultural resource for the people of Karamoja and we will encourage them to develop alternative livelihoods to address development opportunities across the entire agricultural and environmental value chain.
Reaching for new heights
This initiative builds upon recent UN programmes to conserve and harness nature while improving food security and alternative livelihoods such as the Wetlands restoration project which is supporting local communities in selected districts of Eastern and Western Uganda to restore their wetlands while providing alternative livelihood options that ensure wetlands can provide water for irrigation. Another example is the Songhai model, through which the UN is partnering with the Government of Uganda to promote both environmental and food security by rolling out an integrated approach that empowers communities to sustainably harness natural resources for improved livelihoods and job creation while building their entrepreneurship capacity and expansion of employment opportunities. The Songhai approach creates dynamic linkages and synergies between agriculture, industry and service provision, making it possible to tackle youth unemployment, women empowerment, food insecurity, poverty and environmental challenges.
Through FAO, the UN has established 40 water for production facilities, comprising seven (7) solar-powered multipurpose water facilities, 21 rainwater harvesting reservoirs, 14 subsurface dams, and one (1) rock catchment all of which are helping communities responsibly use natural resources to facilitate agriculture in Karamoja. Further, in order to improve livestock feed availability, particularly during the dry season, five (5) hay barns were constructed as demonstrations for feed preservation, storage and utilization, especially for hay and crop leftovers, while FAO also rehabilitated 1,000 acres of rangelands along dry-season migratory routes, with improved legume varieties for better animal nutrition.
A call to action
As the United Nations in Uganda, our purpose is to ensure that the rallying call for Agenda 2030 and its 17 Sustainable Development Goals (SDGs) on leaving no one behind is part of the shared principles informing Uganda's national development. Ensuring food security and environmental sustainability is one way of doing this that ties in with the second National Development Plan as well as Uganda's long-term Vision 2040, a roadmap for the country's efforts towards middle income status.
As we launch Sure-Karamoja on the 18th of May, I appeal to everyone, development partners, residents, businesses, financial institutions, cultural leaders and Parliamentarians among others to join our efforts to make Karamoja food secure and environmentally sustainable so that Uganda in its entirety can develop without leaving any one behind. Fostering Sustainability and Resilience for Food Security in the Karamoja Region (SURE –Karamoja), is a great opportunity that deserves our support. This initiative is funded by the Global Environment Fund to a tune of US$ 7 million, in addition to US$ 13 million from UNDP and co-financing from the Government of Uganda including US$ 24 million from the Office of the Prime Minister (OPM) and US$ 21 million from Ministry of Agriculture, Animal Industry and Fisheries. Communities in four districts including Kotido, Kaabong, Nakapiripirit and Moroto will benefit by becoming active participants as the UN works with local leaders to demonstrate and promote climate smart agricultural practises which increase crop yields while protecting the environment. This is an opportunity to demonstrate how to place people and planet at the epicentre of new approaches to attaining prosperity and sustaining peace. I look forward to the results in the years to come.
Ms. Rosa Malango is The United Nations Resident Coordinator| and UNDP Resident Representative