Two women selling drugs to street kids in Kisenyi, a Kampala suburb, have been arrested.
Jackie Matovu and Aisha Nakiwala were found with 23 litres of aviation fuel which has now been taken as exhibits.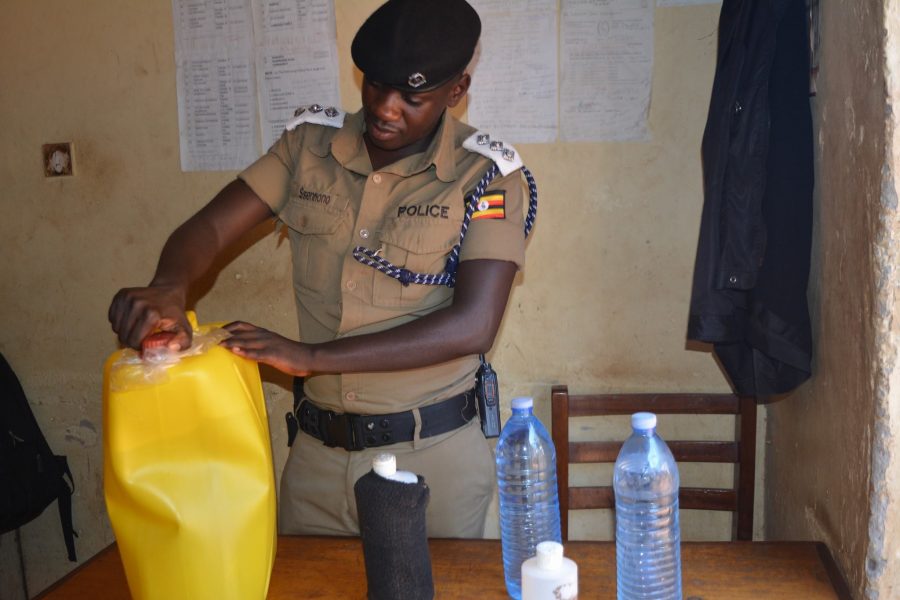 Their arrest follows a directive from the Deputy Inspector of Police (IGP) Brigadier Muzeeyi Sabiti on fighting drug cartels within the Kampala Metropolitan Area.
The operation led by District Police Commander (DPC) Old Kampala Charles Nsaba involved skilled undercover officers who trailed and  tracked the duo selling Benzene (aviation fuel) to street kids.
The kids sniff the benzene fuel to produce feelings of empowerment, self-esteem, euphoria and an unusual rush of energy.
https://www.youtube.com/watch?v=URN6qYEvmIY
Such a state of mind becomes an impetus to these children to engage and in commit crimes like snatching property during traffic hours among others.
Starting small, these children later graduate into more sophisticated criminal activities like murder.
Upon questioning, the suspects told police that they often recruit the children knowing they are likely to attract less suspicion and also work on the assumption that if they are caught they will be dealt with more lenience than adults.
The suspects are currently detained at Old Kampala Police Station case file SD REF. 54/14/05/2018.
The police operation comes shortly after NBS Television aired a ground-breaking investigation into the illicit booming business of aviation fuel in Kampala.